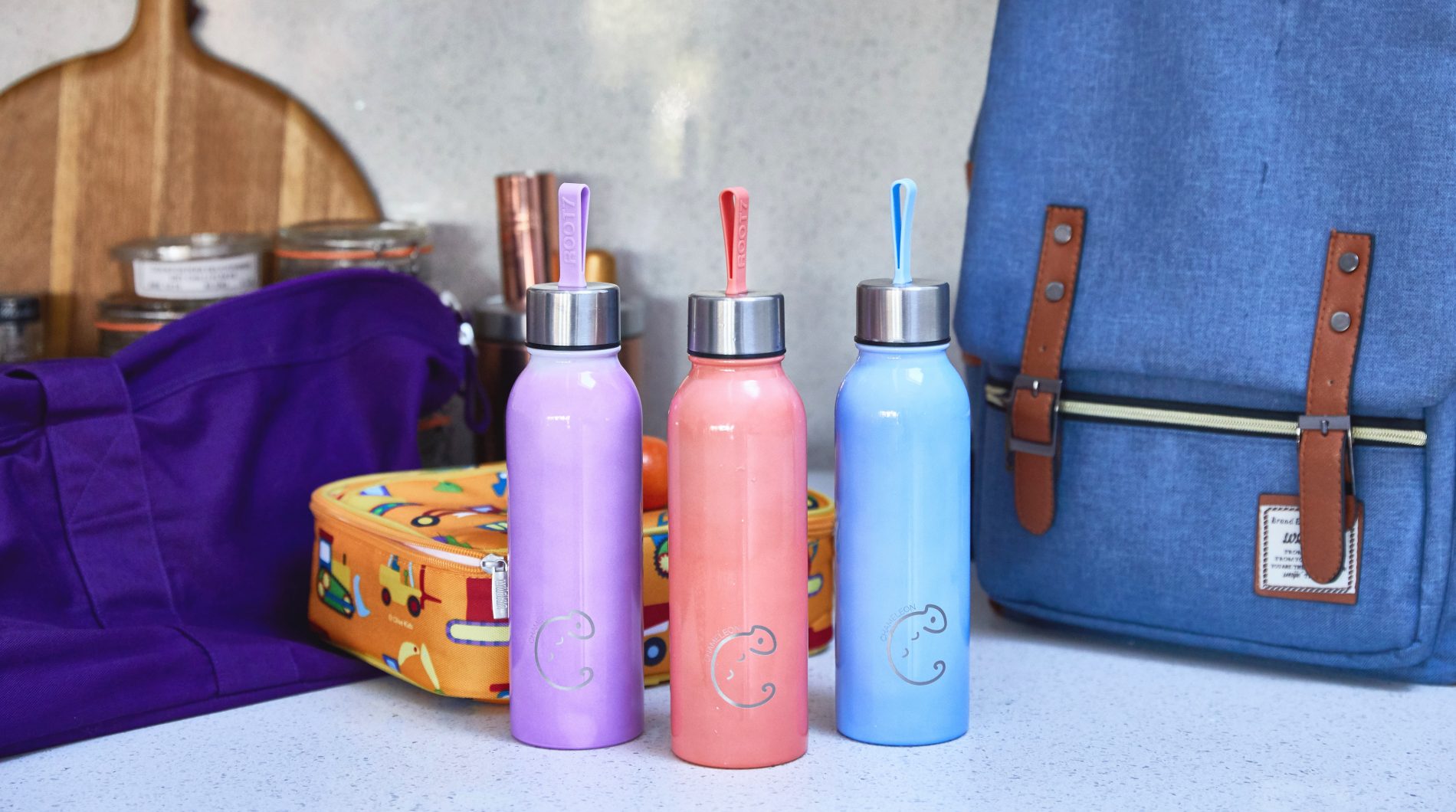 Revolutionise the way you drink with this fantastic new colour changing water bottle, set to become an iconic must have in its own right. Using thermochromic ink which reacts to cold temperatures the Chameleon allows you to see the fill level, so you'll know exactly how full your bottle is without having to open it. As the cold water activates the colour, empty sections of warmer air return to white colour. So you'll also know just how cold your water is as the colour intensity gradually lightens as bottle gets warmer.
Root7 are aiming to raise £20,000 to bring the bottle to market in February, so your support would be greatly appreciated.
How to take care of your Chameleon Bottle
We recommend some warm water, washing liquid and a good shake. Please note scrubbing the front of the bottle could remove layers of the paint, which could affect the colour changing process and do not put in the dishwasher.
We provide a soft touch, silicone jacket for your Chameleon Bottle. This can be used to protect the bottle against general wear and tear and if used outside for long periods of time.
The Chameleon Bottle can be shipped for free anywhere in the US, UK and Europe. For the Rest of the World a £5 shipping charge is added.
Can it be used for hot drinks?
The Chameleon Bottle is a single walled stainless steel bottle and for that reason it is not advised to put boiling water in it as the outside of the bottle may become hot.
Bottles will only be replaced or refunded for obvious manufacturing faults, such as leaking caps or bottles that arrived dented or visibly broken. For this, the company requires a photo sent showing the issue within a month of receiving the bottle. Bottles with paint deterioration will not be replaced.