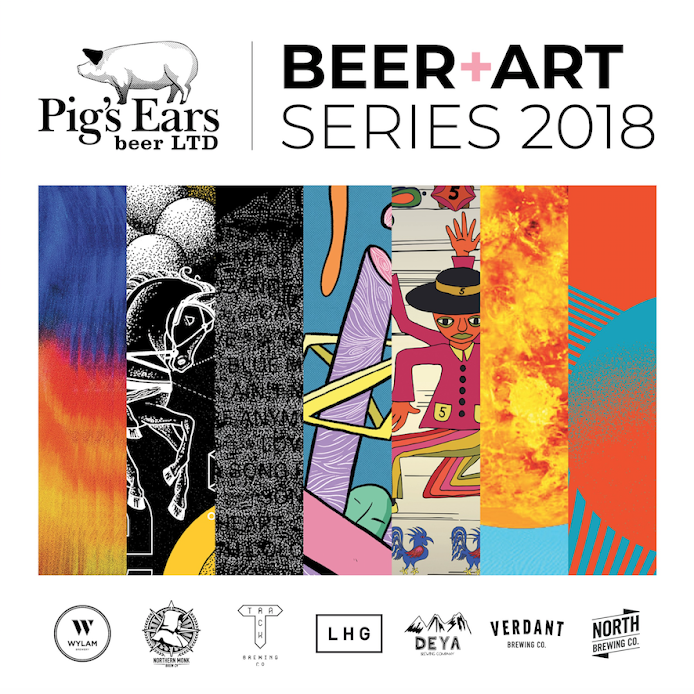 Tate will be putting on an unmissable end of year Tap Takeover special on Thursday, the 29th of November, featuring seven of the UK's best breweries who will each be showcasing a one-off brew and limited edition artwork for the occasion.
In association with Pigs Ears Beer and its Beer + Art series, Tate will be tapping 7 unique beers and displaying one-off artwork from Northern Monk Brew, Deya Brewing, Verdant Brewing, Track Brewing, Wylam Brewery, North Brew Co and Left Handed Giant. The evening is a collaborative one-off series celebrating great beer and the designs that go with them.
This is the first UK pour of these unique beers. Each has been created as part of a special numbered series (1-7), with corresponding artwork by the designers behind these established brands. There will be commemorative art prints and postcards available to purchase, as well as large scale prints of the original artwork on display.
Brewery representatives and Tate will be available throughout the evening with a shared aim to enjoy good beer and art. Expect a variety of big flavours, moreish brews, stone baked pizzas and an array of brewery artwork on display throughout the evening.
The 7 guest beers are:
Wylam
Northern Monk
Track
Left Handed Giant
Deya
Verdant
North Brew Co
Book via: https://www.tate.org.uk/whats-on/tate-modern/late/tate-tap-takeover