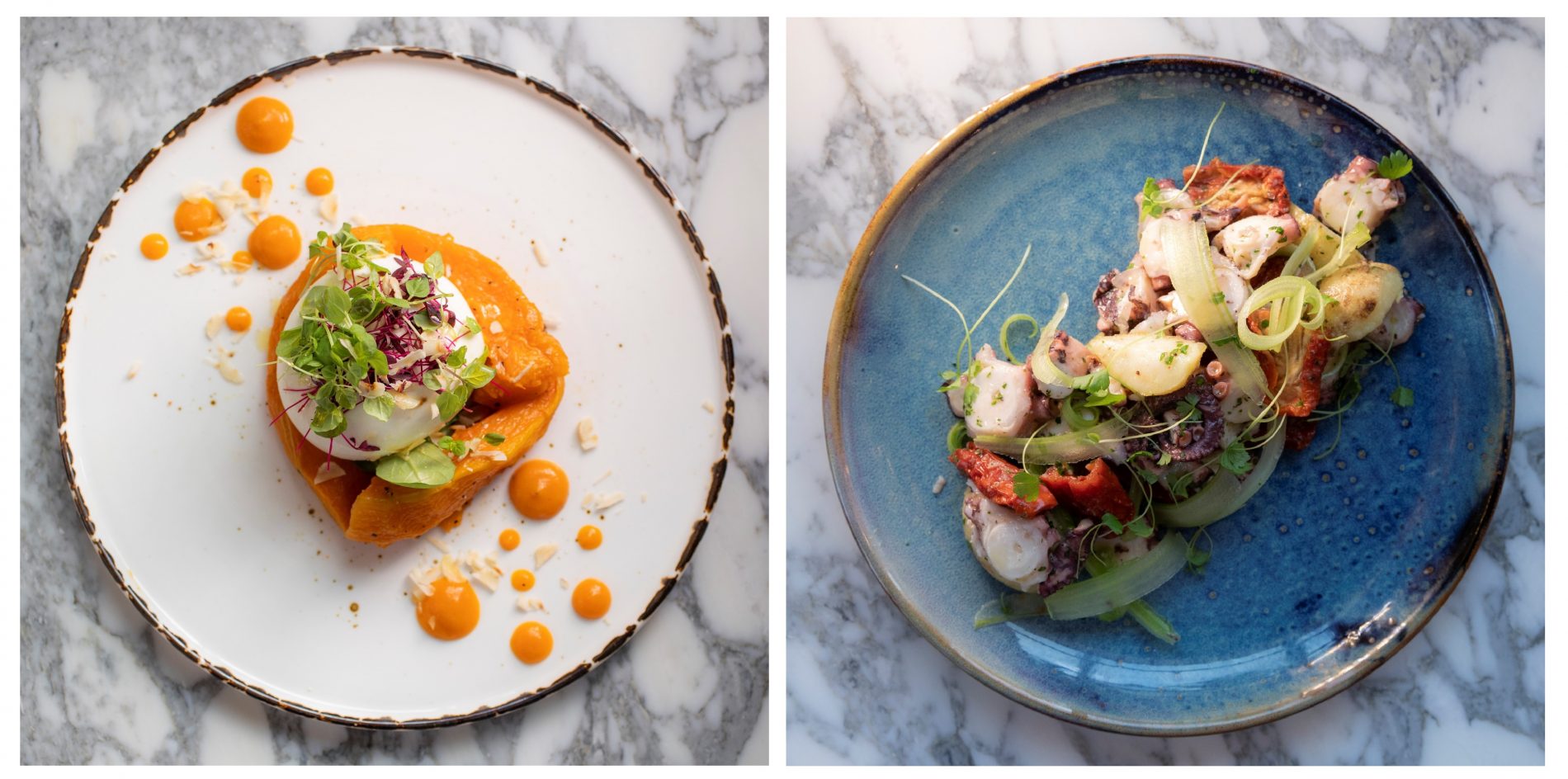 East London is treated to a taste of regional Italian cooking – from the side streets of Spaca, to the coast of Napoli – with Brera Riverside. Epicurean all day coffee specialist, restaurant and wine bar; Brera offers guests authentic coffee and fresh Italian produce from first light, transforming into a dinner and drinks destination in the evening.
Brera is long established in Canary Wharf that has recently undergone a full rebrand and redevelopment orchestrated by Des McDonald Associates and renowned Italian chef Andrea Cirino. Brera Riverside emulates the warm hospitality typical of the family run cafés in Italy, on the banks of the River Thames.
"We have gone back to the charm and style of Milan for our new Brera. We have added a new executive team, homemade pasta and baked goods throughout the menu, a Salumeria Negroni bar for dinner, and weekly changing specials," commented Des McDonald.
Executive Chef Andrea Cirino, formerly of Locanda Locatelli, Zafferano and Massimo at the Corinthia, takes his influence from across Italy from Milan to Rome to Sicily; allowing his cooking to showcase the very best of Italian produce. Drawing inspiration from his grandfather, a passionate pastry chef in Napoli during the 1970s, and his childhood on his family's chestnut farm, Andrea creates simple and colourful dishes, bursting with unusual modern Mediterranean flavours, inviting diners to 'taste life with gusto'.
"I'm delighted to be part of the team at Brera Riverside, which offers something really unique to the area; a venue for all occasions, with influences from all over Italy. The food is authentic, reflecting my own childhood and lifelong favourite dishes, and I'm so pleased  to be in such a famous part of London," said Andrea.
Designed by renowned interior designer Daniel Monk, protégé of Martin Brudnizki, Brera features Kolmarden marble counter tops, floral banquettes complete with an abundance of candle light, art work and unbeatable riverside views. The room is divided into a bar, lounge and dining room, seating up to 45 covers.
Euro café by day, serving fresh and delicious Italian prosciutto, salami, cheeses, olives, pasta and sweet treats. In the evening the space transforms, as the lights are dimmed and candles lit, Brera replicates the bustling bars in the heart of Milano and Torino. Alongside a full dinner menu, Brera offers a wine list from across Italy as well as cocktails inspired by the Italian Alps in the North, to the sun-soaked beaches in Apulia and Sicily in the South.