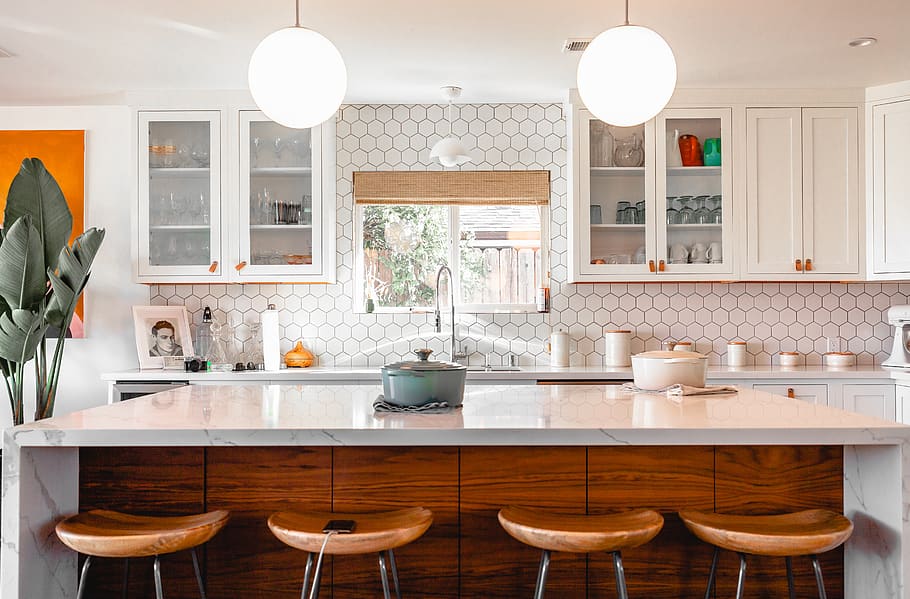 Are you making plans to renovate your kitchen? Maybe you've just moved in and you're not keen on the existing space. Perhaps you've been there a while and you think the units and fittings are beginning to show their age.
A recent study revealed that improvement projects can add up to £40,000 to the value of homes in the UK, so it's certainly an option worth considering if you're thinking of ways to spruce up your property. 
For many, the kitchen is the heart of the family home, where we spend time cooking, eating and sitting around the dinner table talking about our day. It's also a space for socialising with friends and family over food and a few drinks. If you like to play host, it might be that you want your kitchen to stand out from the crowd and catch the attention of your guests. 
Whether you prefer contemporary, classic or shaker style kitchens, here are five easy tips that can help you deliver that wow factor.
Bold colours
Nothing stands out quite like a sharp colour scheme, and the beauty of designing your own kitchen is that you can be as brave as you want to be. That might involve a mood wall that you change in line with the seasons, or perhaps a bright, eye-catching shade that you match with little touches elsewhere in the room. Remember, bold is beautiful, so don't hold back.
Fancy gadgets
From boiling water taps to built-in coffee machines, there are no end of gadgets and gizmos that you can incorporate into your new kitchen. Whether it's the latest fridge-freezer combination, fancy utensils or state-of-the-art counter-top appliances, having everything available at your fingertips will make your kitchen the envy of your friends and family.
Unique tiling
If you're including a backsplash area behind your cooker, why not go for something a little different? There are a wide range of patterns and shapes available, and moving away from the traditional shades and squares are sure to catch the eye of any visitor.
Creative lighting
Having a beautiful kitchen is not much good if nobody can see it. Similarly, you don't want visitors to be blinded as soon as they walk in. That's why getting the lighting right is absolutely paramount. If you have high ceilings, perhaps you can plump for multiple fittings that dangle from above, or maybe you would rather opt for one big light that illuminates the entire space. Of course, there are also counter-top lamps and under-unit spotlights that can set a somewhat softer ambience.
Open shelving
This may be an option better suited to larger kitchens, as they can dominate the space, but open shelving is a relatively unusual feature that is sure to stand out from the rest. By placing all your pots, pans and crockery on these units, you'll make cooking more convenient and be able to show off all your kitchenware to your guests at the same time.