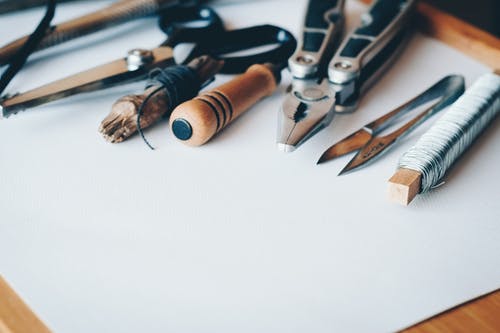 Redecorating your house or apartment is a great way to bring serenity to your home. Better yet, to give your home a facelift, you don't have to be the best decorator in town. That being said, you still have to know how to do it right. More so, you'll have to find the right objects that meet your budget, as well as harmonize the right colours. Do not panic! In addition to your house, you can give your garden some TLC as well by getting Greenhouse Plastic to create a healthy home garden. The following tips are here to guide you when giving your home a new look.
For this first step, there's a need to hire a handyman, but if your significant other is around, you'll find this tip as easy as ABC. It's the same set of furniture you already have, so you are not spending any extra cash. You only need to move them around for a fresh and new look.
If your TV isn't mounted on the wall, you can reposition it elsewhere too. The living room shouldn't be the only room on the list, move to the bedroom, and play with the bed position and wall paintings. It can take some time if you are picky, but it could end up quite fun as well.
If you don't have any paint lying around the house, that's fine. This one won't cost you much unless you feel like painting all the rooms in your home. You can introduce a new coat of paint, or get creative with multiple colours. Multicolour-styled rooms are now more in vogue and they'll leave you with an aesthetic finish you'll definitely love to show off. Here's some inspiration; try a blend of dark orange on one side and lemon green on the other side.
Another design tip that's becoming popular is using several pictures with sentimental value to decorate the home. This can be a collection of framed-colourful pieces created by your little boy or girl, childhood pictures, graduation, and family vacation pictures.
You're probably already picturing flowers and that's quite apt. Incorporating house plants that do not require lots of maintenance into your space is a good idea. You can place one by the window, center table, dining table, and hallway. You'll do well if they are plants that can release oxygen at night. That way, you don't only add a splash of colour and beauty, but you'll also enjoy an improved air space.
Furthermore, you can collect lots of seashells and fine rocks by the beach. These can serve as unique décor when you place them in transparent acrylic plastic containers. They are more stylish, cheaper, and less breakable than glass containers.
Sometimes, all a home needs to make it look exquisite is a few things out of the way rather than more clutter. It's easy to have things that are not needed around the home, taking up unnecessary space, or even diminishing aesthetics. So, look around the home, and get rid of things you don't need. You'll discover that having some extra space is often all you need to give your home a face-lift.