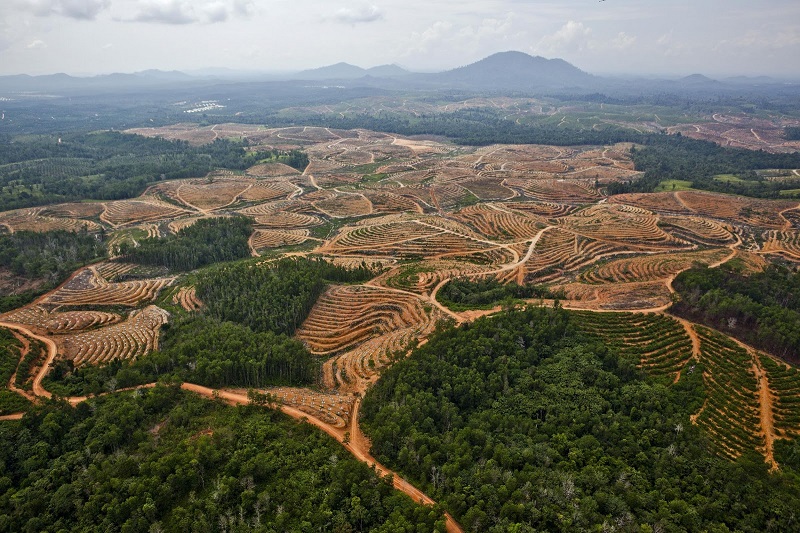 Iceland has officially announced that it will be removing palm oil from all of its own brand products and a response from Greenpeace UK appeared without delay.
"Iceland has concluded that removing palm oil is the only way it can offer its customers a guarantee that its products do not contain palm oil from forest destruction. This decision is a direct response to the palm oil industry's failure to clean up its act," said John Sauven, executive director of Greenpeace UK.
"As global temperatures rise from burning forests, and populations of endangered species continue to dwindle, companies using agricultural commodities like palm oil will come under increasing pressure to clean up their supply chains. Many of the biggest consumer companies in the world have promised to end their role in deforestation by 2020. Time is running out not just for these household brands but for the wildlife, the climate and everyone who depends on healthy forests for their survival," he further explained.
Figures from the Ministry of Environment and Forestry (MoEF) show that around 24 million hectares of Indonesia's rainforest was destroyed between 1990 and 2015 – an area almost the size of the UK. The Indonesian Ministry of Forestry indicates 2.7 million hectares of deforestation between 2012 and 2015, which is 1 football pitch every 25 seconds.
To tackle this problem, Greenpeace challenged 16 leading members of the CGF to demonstrate progress by disclosing the mills that produced their palm oil, and the names of the producer groups that controlled those mills.
Under pressure from Greenpeace and other NGOs, eleven brands have made steps towards transparency: General Mills, Mars, Mondelēz, Nestlé, Procter & Gamble, Reckitt Benckiser, Unilever, Colgate-Palmolive, Ferrero, PepsiCo and PZ Cussons. The other five brands involved, Hershey, Kellogg's, Kraft Heinz, Johnson & Johnson, and Smucker's, have failed so far to take even this step.
Greenpeace recommends that the next step would be for brands to remove suppliers, producers and traders known to be destroying rainforest from their supply chains, and then to take responsibility for investigating the remaining producer groups to identify any that are clearing rainforests or peatlands, or exploiting workers or local communities. Ultimately, brands and traders must exclude any producer that refuses to reform, even if the palm oil it is supplying to them comes from different concessions to those it is clearing.