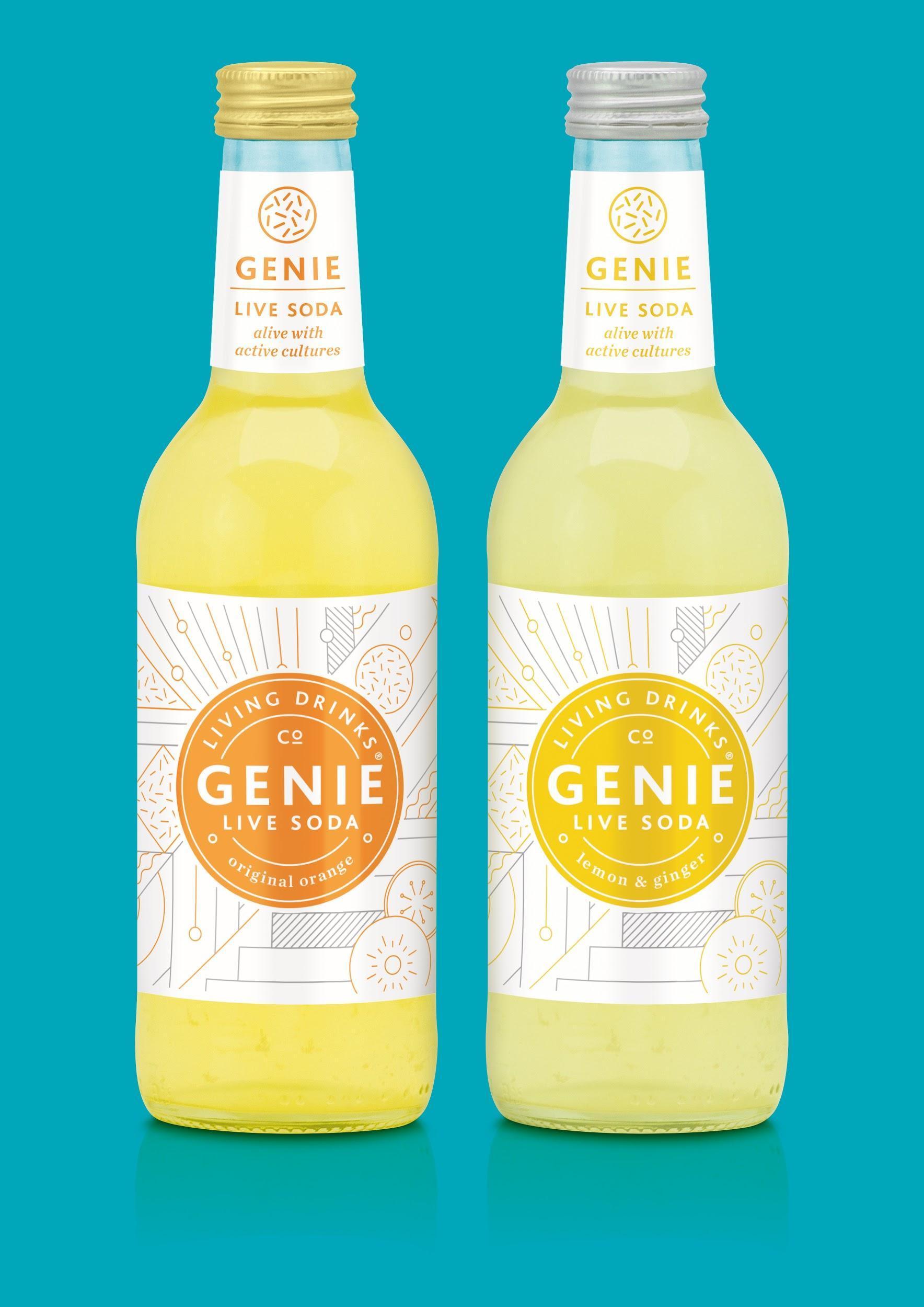 Genie Living Drinks announces its launch of a new range of live sodas – a first of its kind in the UK – real fruit flavoured sparkling drinks which are low calorie, have no added sugar or other nasties AND are good for your gut!

Responding to consumer demand for healthier soft drinks, Genie Living Drinks are real fruit sodas containing only natural ingredients which come in two delicious flavours, Original Orange and Lemon & Ginger. They also have the added benefit of being 'live', meaning they contain active cultures which help nourish the gut.

Despite being healthier and delivering incredible Bacillus Coagulens cultures which are crafted by gut experts, Genie Living Drinks have the taste and texture of a fruit soda. 100% vegan and with only a few natural ingredients, Genie lice sodas are also naturally low in calories with one serving also providing over half the recommended daily intake of Vitamin C.

Also within the Genie range is a duo of fermented kombuchas with added live cultures. Based on an ancient fermented tea recipe, Genie's kombuchas are brewed to taste delicious and complex, with two flavours currently available, Dry Apple and Crisp Citrus.

Designed with flavour in mind, this new range of live and fermented soft drinks are as tasty as any traditional fizzy drink, but without the added sugar, sweeteners or e-numbers. Unlike some products containing live cultures, Genie Living Drinks can be stored in ambient conditions and have a long shelf life.

The founders of Genie Living Drinks, Alex & Bill, said: "We're all looking for those small adjustments which can make us healthier, be it a few more visits to the gym or eating some more vegetables. In creating Genie we wanted to respond to consumer demand for healthier soft drinks that taste great while also delivering some health benefits. Boosting your gut with a drink that's not high in sugar or additives is an easy way to do that – especially if you like a fizzy drink for sheer enjoyment or are looking for an alternative to alcohol."