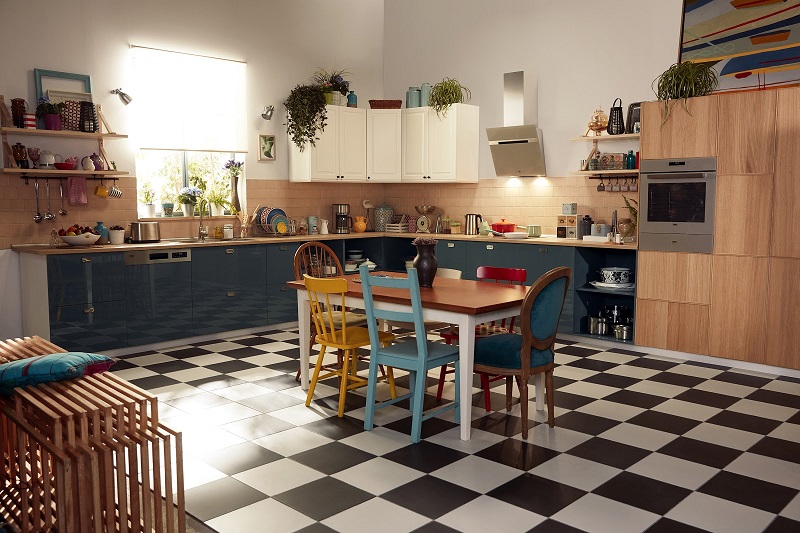 Beko, Europe's leading home appliances brand that provides built-in features, has showcased its new product innovations and designs at EuroCucina, Milan. Its design series offer a variety of styles and ranges that satisfy the customers' needs and help them maintain the best standards in food quality.
Beko's latest range includes: Split&Cook, HobToHood, FlameAdjust, AutoDosing and NeoFrost Dual Cooling Technology. Split&Cook was created to save both time and space and to allow users to cook food at two different temperatures, up to 80oC apart, at the same time and without mixing their odours. The built-in HobToHood evaluates the exact extractor speed and automatically adjusts to the optimum ventilation level to make sure the user can keep cooking without any distractions or foody smells.
FlameAdjust features nine levels of power selection and a timer function, which allows consumers to adjust the flame levels in a precise and controlled manner. To finish a day of cooking, there is nothing better than loading all the dirty dishes in Beko's dishwasher that features the AutoDosing technology, which saves the hassle of loading detergent each time.
The last product on the list is NeoFrost Dual Cooling Technology, which is built within Beko's top range of fridge-freezers. This technology creates the ideal environment for both frozen and refrigerated food through two separate cooling systems, one with high humidity levels to maintain food fresh in the fridge and one to maintain a dry environment in the freezer.
"At Beko, we strive to make our consumers' lives a little better, every day, and in doing this are committed to helping them make healthy choices for their families. In turn we are striving to help tackle child obesity through not only our innovative products and technologies, but also with our friends at FC Barcelona through our 'Eat Like A Pro' campaign," said Zeynep Yalim Uzun, Chief Marketing Officer, Arcelik.