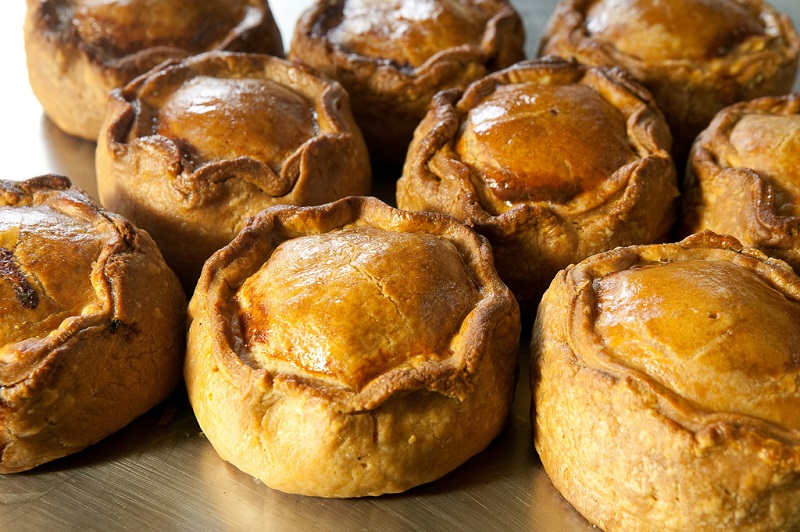 Adelie Foods has started a partnership with Wall's, the UK's number one savoury pastry brand, and Pork Farm's, UK's favourite brand of pork pies, adding their products to the trusted roster of the food-to-go supplier. Customers are now able to purchase pastries and pork pies alongside URBAN Eat sandwiches.
"Our research highlights that sausage rolls and sandwiches are on a par with one another when it comes to consumer consumption trends. 55% of people eat sausage rolls to keep them going throughout the day while 53% eat sandwiches, therefore it's vital to ensure that retailers have both options available for their customers. The partnership with Adelie Foods now provides a convenient solution for convenience retailers looking to buy both sandwiches and pastries," said Kim Burgess, Head of Markets at Addo Food Group.
The new offering was launched at the National Convenience Show, providing a new solution to convenience stores that can now benefit from a full service of top brands across the key breakfast, lunch and snacking sectors.
Convenience Stores are experience a 4.4% growth in the Food to Go arena, while supermarkets are experiencing a 0.3% decrease in customer demand. This partnership will assist both the stores and the customers with a wider variety of products available, including Pork Farms, Wall's, Urban Eat sandwiches and salads, as well as the gluten free brand Too Good To Be.
Addo Food Group is the market leading producer of chilled savoury pastry products in the UK, specialising in the chilled savoury pastry market, which is currently worth £1 billion. Their ranges include a broad variety of chilled products, including pork pies, quiche, savoury pies, sausage rolls, pasties, slices and scotch eggs. The brands that are part of the Group are: Wall's Pastries, Pork Farms Pork Pies, Too Good To Be Gluten Free, Bowyers, Millers, Farmhouse and Scrummy Eggs.