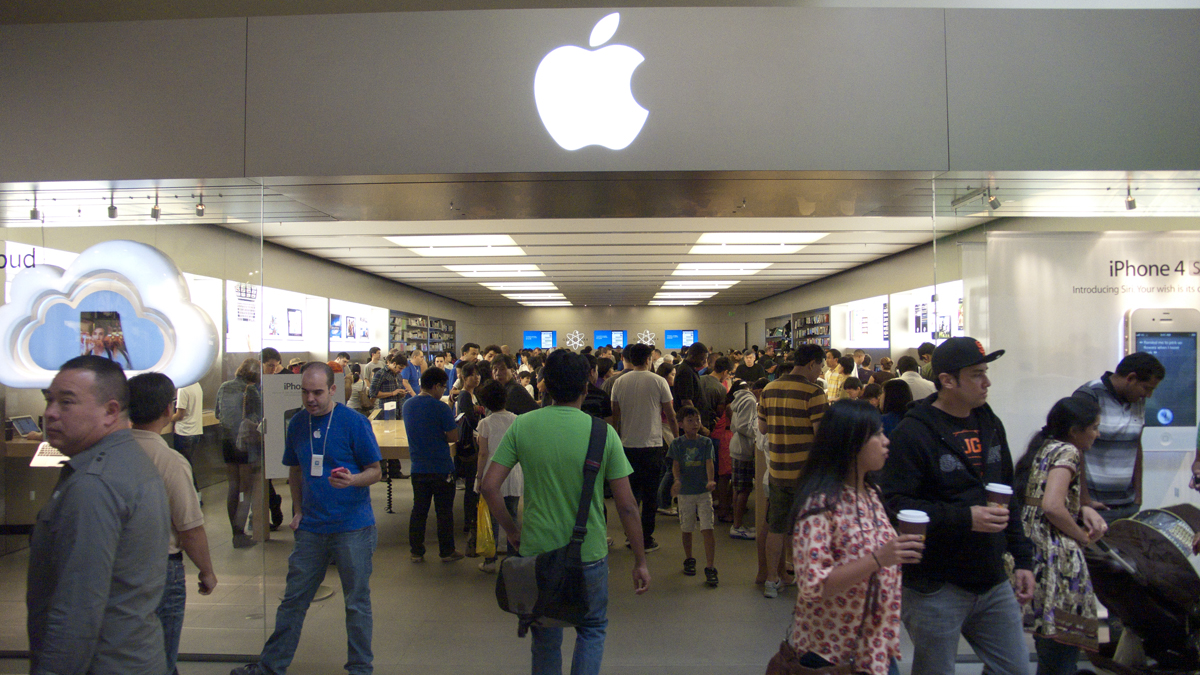 Apple has been ranked as the UK and Europe's most loved brand according to a Brand Lovelist report conducted by social analytic firm NetBase. Apple received the most mentions from fans expressing their reverence of the brand.
The report identified 50 brands in Europe determined by market research and ranked the most loved brands in technology, consumer goods, food and beverage, automotive, financial services and energy. Data was collected via NetBase's social media listening platform which was used across Europe from April 2015 to March 2016.
Apple came in at first, with over 400,000 more mentions that Good which holds the second place position. Apple and Google alone accounted for 64% of overall UK brand mentions on social media channels. Toy maker Lego was third and Tesco fourth, being the only food and beverage brand to feature on the list.
Tesco's ranking highlighted the significance of targeted campaigns which engage customers. #Triedforless was the most popular social media hashtag associated with the big four retailer.
As the most-loved consumer goods brand, Lego enthusiasts were largely animated about the #Starwars #Lego partnership. In addition to Lego, consumer goods companies made up 28% of the most loved brands list which included Adidas, Burberry and Chanel.
"While it's not altogether surprising that Apple came out on top if we look beneath the surface it tells us that here is a company that has created an enviable passion among its consumers. Alternatively, look at Tesco, why is it the only food and beverage brand on the list, where are the likes of Lidl and Sainsbury? The answer is because it has worked hard to build a strong relationship with its customers and they want to express their love for it" said Chief Marketing Officer of NetBase Paige Leidig.
"Understanding consumer preference is more than simply measuring the volume of social media content it's about understanding the intensity of passion and feeling in those posts. Most consumer purchases are won on emotion and the Brand Lovelist measures brand love and every single version of it; it tells us which brands people love the most. Furthermore, it highlights the importance of having insightful customer data that you can act upon whether it's a new campaign, product launch or purely understanding ongoing customer perception of your brand," Leidig added.