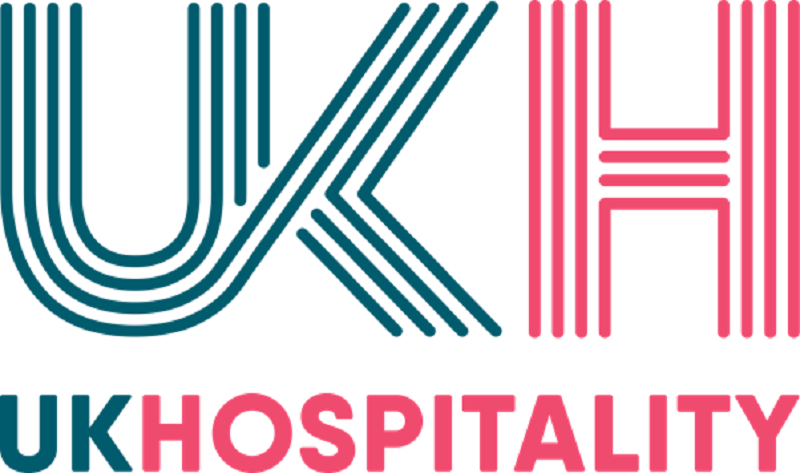 As part of UKHospitality's announcement of its inaugural event for the industry, it has revealed its new logo, which is a symbol of the modernity and dynamism of the newly merged association. This year's Summer Conference will see leading hospitality industry figures gather to officially welcome UKHospitality on Monday, the 9th of July, at the Grand Connaught Rooms in London.
"We are very excited to be unveiling our new logo and announcing an event to formally bring our diverse membership together for the first time under the UKHospitality umbrella. Shaping the Future is the perfect platform for us to detail our plans on how we will champion the UK's hospitality businesses, which operate across the UK – from FTSE 100 enterprises to multi-site and independent single-site operators," said UKHospitality Chief Executive, Kate Nicholls.
'Shaping the Future: Summer Conference' is a yearly conference for the entire industry, where business leaders get together to discuss opportunities, exchange idea and explore the potential for collaboration with the government to further unlock growth. This will be the inaugural event for UKHospitality and will provide delegates with the vision of what the industry's biggest trade body intends to deliver on behalf of the 200,000 businesses it represents.
"Shaping the Future will provide us with the chance for us to work together to redouble our influence on the Government in order to make hospitality a policy priority. The day will be a brilliant amalgamation of industry expertise and will give us an opportunity to share what we have planned for the future. Businesses both large and small are facing similar challenges and the conference will bring everyone together to discuss how we can ensure a prosperous future for our industry," added Kate.
Representing more than 700 companies in a sector that employs 2.9 million people, UKHospitality speaks for a sector that represents 10% of UK employment, 6% of businesses and 5% of GDP. UKHospitality seeks to unlock the industry's full potential as one of the biggest engines for growth in the economy and to ensure that the industry's needs are effectively represented by engaging with government, the media, employees and customers.