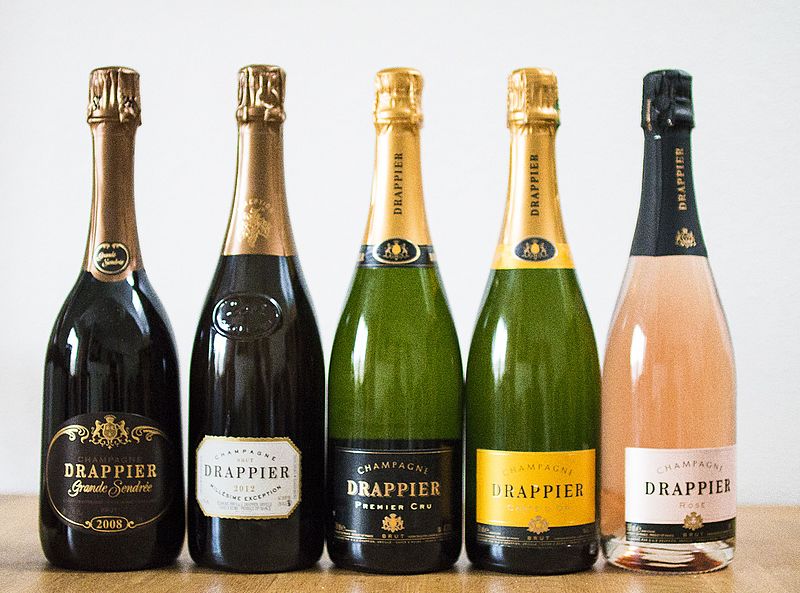 Billecart-Salmon Champagne House is celebrating this year 200 years since Elisabeth Salmon and Nicolas Francois Billecart founded it. To mark this milestone, the company is organising a gastronomic world tour that will cover countries such as Singapore, Tokyo, New York, Los Angeles and London.
The gastronomic events are being organised by three-star Michelin Chef Alain Passard and Billecart-Salmon, in partnership with acclaimed chefs and restaurants from the chosen locations. A special menu crafted to match the exquisite champagnes was created as well. In London, Chef Anne-Sophie Pic of La Dame de Pic at the Four Seasons Hotel, together with Chef Passard, has designed a sublime menu for the event on the 24th of May with perfectly harmonious food and champagne pairings.
The world tour includes: Odette restaurant with Chef Julien Royer in Singapore, Les Saisons restaurant with Chef Thierry Voisin in Tokyo, Jean-Georges restaurant with Chef Jean-Georges Vongerichten in New York, Jean-Georges Beverly Hills restaurant with Chef Jean-Georges Vongerichten, and La Dame De Pic London restaurant with Chef Anne-Sophie Pic in London.
The last celebration will be in June at the family estate in Mareuil-sur-Ay, where the story began back in 1818. There, the family will host the people who have championed their values and their wines and contributed to the success of the House throughout the years.
Billecart-Salmon has also produced an exclusive specially blended Bicentenary Cuvee to mark this occasion. In addition, 1818 magnums of the limited-edition Bicentenary Cuvee will be available to collectors around the world at independent wine shops.
As the 7th generation is about to take the helm, Billecart-Salmon will rename the Blanc de Blancs cuvee as Cuvee Louis, named after Elisabeth's winemaker brother, marking his role in the history of the House. This joins the Nicolas Francois and Elisabeth vintage cuvees to honour the three founding members of Billecart-Salmon.