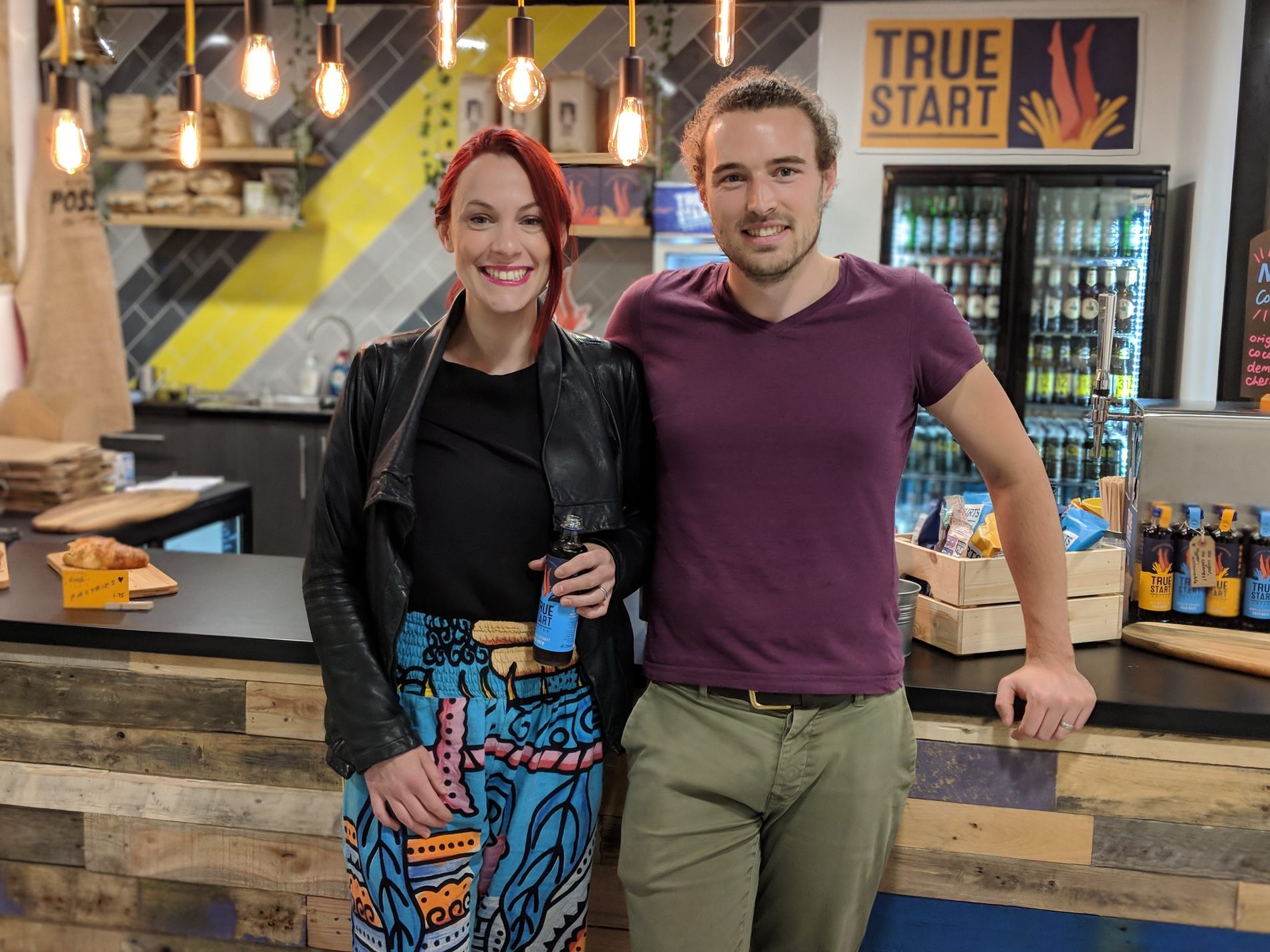 Truestart & Co Coffee Shop has launched at Runway East in Bristol, with local couple Simon and Helena Hills bringing their healthy, hyper-sustainable coffee brand to their own retail space. This launch follows the brand's huge success over the last few years, selling in local shops and healthy food stored nationwide and internationally.
Truestart & Co is offering a super high quality, hyper sustainable coffee range of cold brew, nitro and ground coffee and Turmeric lattes, as well as a range of locally sourced healthy meals and treats, such as Avocado and courgette cake, Asian Vermicelli Noodle Salad with Ginger Tofu (vegan) and fig and beetroot salad. The food is not only locally sourced and freshly made every morning after visits to local markets, but also seasonal and mostly organic and plant based.
Moreover, the coffee brand is also the first in the UK to use 100% biodegradable packaging, including Nespresso pods and the only flavoured cold brew range to be sugar free, vegan, 100% natural and zero calories.
""It's been such an amazing period of our lives. The success of the brand meant that we had the confidence to invest to rebrand it to appeal to a wider audience and be truer to ourselves. We have always believed in living a life less ordinary and our new brand is rooted in the very fact that normal is boring; we are wild for life and our coffee enables all of its fans to do the same as it is a totally natural energy kick. We are so excited to take Truestart & Co across the country and beyond," commented Helena Hills, CEO.
Once the Bristol café has established itself successfully, Simon and Helena will take the TrueStart & Co brand across the country and are looking forward to a long term partnership with Runway East, who are also growing fast.