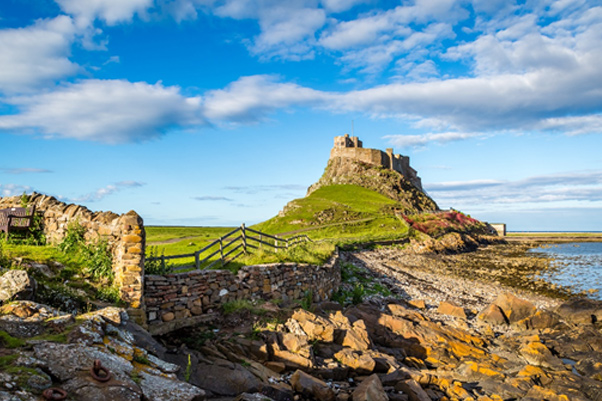 Living off-grid is a lifestyle dreamed of by many — but where could you possibly do it in the UK? There are plenty of remote locations in the country which may appeal to those looking for this lifestyle, and gas cylinder provider, Flogas, has found the best to help you get away from the hustle and bustle of urban life and a enjoy a new, independent existence!
The Knoydart Peninsula, Scotland
How many live there? 98*

This 55,000-acre site can only be reached by sailing or by walking — a testament to its remoteness!
Found in the highlands beside Loch Hourn and Loch, the Knoydart Peninsula many believe that this is Scotland's most secluded and untapped areas. Fortunately, the saying 'leaving the best until last' holds true here, with heart-pumping mountain passes to hike along, sandy inlets to explore and so much breath-taking coastal and mountain scenery waiting to be discovered.
If you're considering this destination as your new, off-grid home, Inverie is the main settlement area. Here, you have a primary school, post office, community shops, the Knoydart Pottery & Tearoom and The Old Forge Inn — which is reportedly the most remote pub in mainland Britain!
Fair Isle, Scotland
How many live there? 55*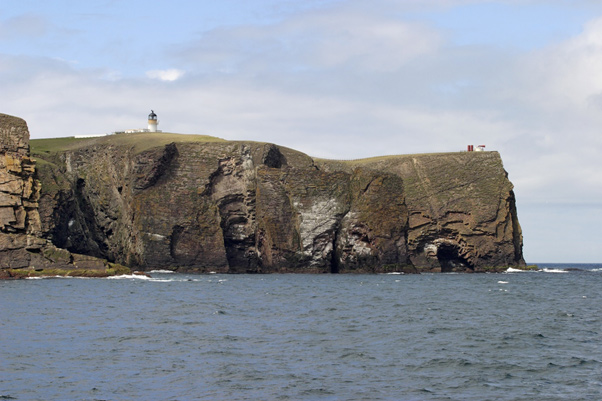 You'd be very surprised to learn how large (or small) this off-grid destination is — just three miles long and one and half miles wide! Fair Isle is a part of Scotland that is renowned for its community spirit, cultural heritage and wildlife — the latter of which ranges from black guillemots, fulmars, puffins and razorbills to both grey and common seals as well as whales and dolphins!
Found between Orkney and Shetland, Fair Isle is a rugged and captivating place that has been owned by the National Trust for Scotland since 1954.
Despite its size, you actually have a fair bit to do and experience here. The Fair Isle Bird Observatory is world famous for its scientific research around bird migration and seabird breeding colonies, while the George Waterston Memorial Centre and Museum is the place to find a huge collection of artefacts which offer a glimpse into the location's rich past. There's even a golf course — arguably the most remote one across all of Britain.
Foula, Scotland
How many live there? 38*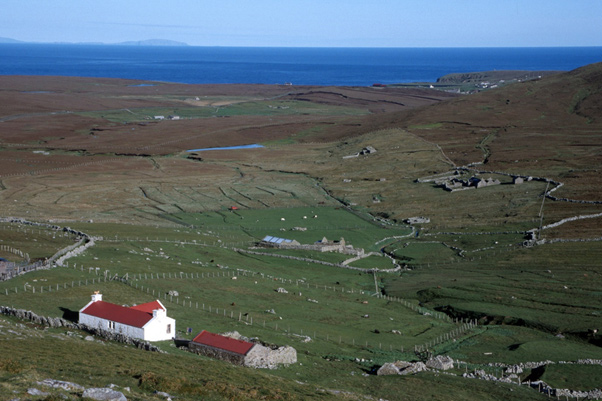 In English, this place translates to 'bird island' and is based around 20 miles west of the Shetland Islands. If you're an avid wildlife watcher, Foula might be for you — it has one of the largest colonies of Great Skuas, or bonxies, across Britain!
Love long walks and spotting majestic natural landmarks? Here, you can also find the huge 1,200-foot-high Da Kame, which are cliffs that rise from the sea. In fact, on a clear day, views can be enjoyed from their tip all the way across to neighbouring locations like Unst and Fair Isle.
The Holy Island of Lindisfarne, Northumberland
How many live there? 180*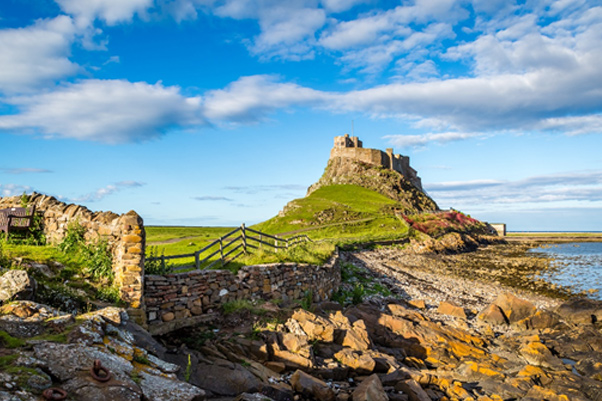 This destination is one of the more well-known. The Holy Island of Lindisfarne near the Northumberland coast makes an excellent spot to get away — especially since, twice a day, its paved causeway becomes submerged during high tide, cutting it off completely!
You'll be glad to know you have plenty to do here, too. A peaceful and unspoiled land awaits, as does Lindisfarne Priory. Once the home of St Oswald, it was here that the precious Lindisfarne Gospels were created.
If you're into historic sites, then you have another reason to stay at the Holy Island of Lindisfarne. For example, its 16th-century castle — which now serves as a quirky holiday home following a makeover by architect Edward Lutyens — sits high atop one of Lindisfarne's craggy hills.
Bardsey Island, North Wales
How many live there? 4*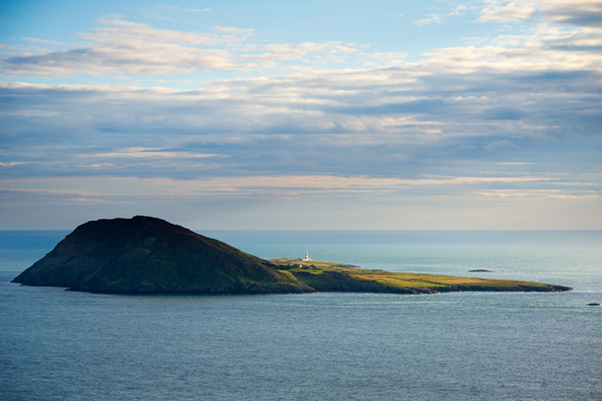 Wales is a beautiful country filled with acres of open land and rolling hills — who wouldn't want to go off-grid here? Found just across from Wales' Lleyn Peninsula, Bardsey Island has been an important pilgrimage site since as far back as the Middle Ages.
Have you heard that many also think that Bardsey Island is the burial site of the legendary King Arthur? Also, nature-lovers can enjoy daily views of migratory birds, dolphins, porpoises, rare butterflies and what has been claimed to be the oldest apple tree in the world.
Calf of Man, Isle of Man
How many live there? 2*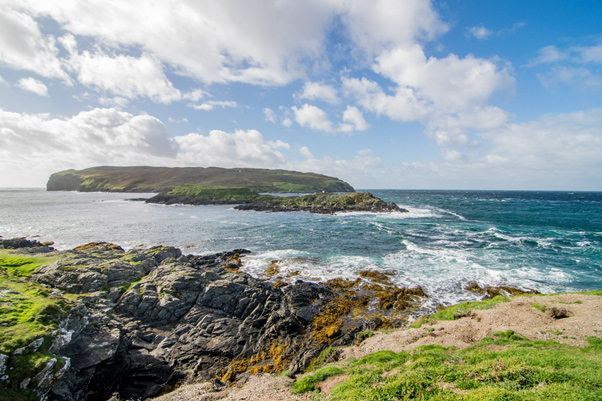 If you dream of living remotely by the water, consider the Calf of Man, located at the southern-most tip of the Isle of Man. Since it's barely one and a half miles long and one mile wide, it's surprising just how much can be packed into this 600-acre rocky outcrop, which is currently owned by the Manx National Heritage.
The Calf of Man is a bird-watchers and nature-lover's paradise! Here, you can visit a bird observatory and nature reserve, while the entire location offers opportunity to spot many species of birds — both seabird colonies and migrating birds — as well as a significant population of rabbits. Fans of nature will also be happy to hear that the island is primarily a destination filled with flat heathland and coastal grassland, while ancient burial grounds will appeal to those seeking history.
Lundy Island, Devon
How many live there? 28*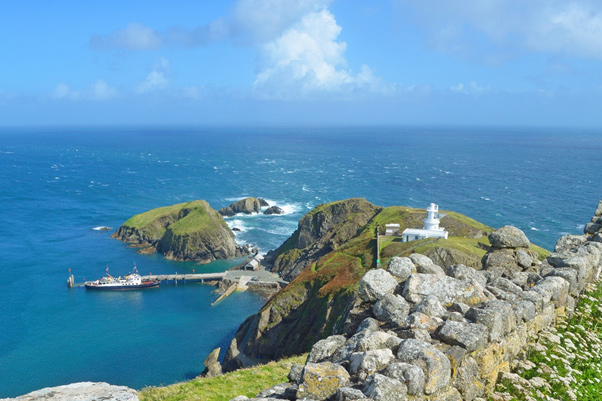 Southern England is another beautiful and peaceful part of the country that makes an ideal place to escape the sounds and stresses of the city. Lundy Island — sitting 12 miles from Devon — is a small wind-swept destination that grabbed attention in 2017 when it gained the moniker of being England's first Marine Conservation Zone.
Seclusion is done perfectly here, with no cars and only one shop and pub to explore! Fortunately, there's so much wildlife to seek out to make the most of the time — a variety of seabirds, grey seals, dolphins and even a basking shark or two can be viewed on or from the island on a given day.
*Population figures recorded as of 31/10/2017.
Sources:
https://www.roughguides.com/gallery/britain-and-irelands-most-remote-spots/
http://www.history.co.uk/shows/alone/articles/most-remote-places-in-the-uk
http://www.telegraph.co.uk/travel/destinations/europe/united-kingdom/galleries/most-remote-and-lonely-places-in-britain/
http://www.fairisle.org.uk/things-to-do.html
http://www.shetland.org/plan/areas/fair-isle
http://www.shetland.org/plan/areas/foula
http://www.visitnorthumberland.com/holy-island
https://www.visitisleofman.com/things-to-do/calf-of-man-p1295221
https://www.visitscotland.com/blog/highlands/knoydart-peninsula-one-of-the-last-great-wilderness-areas/