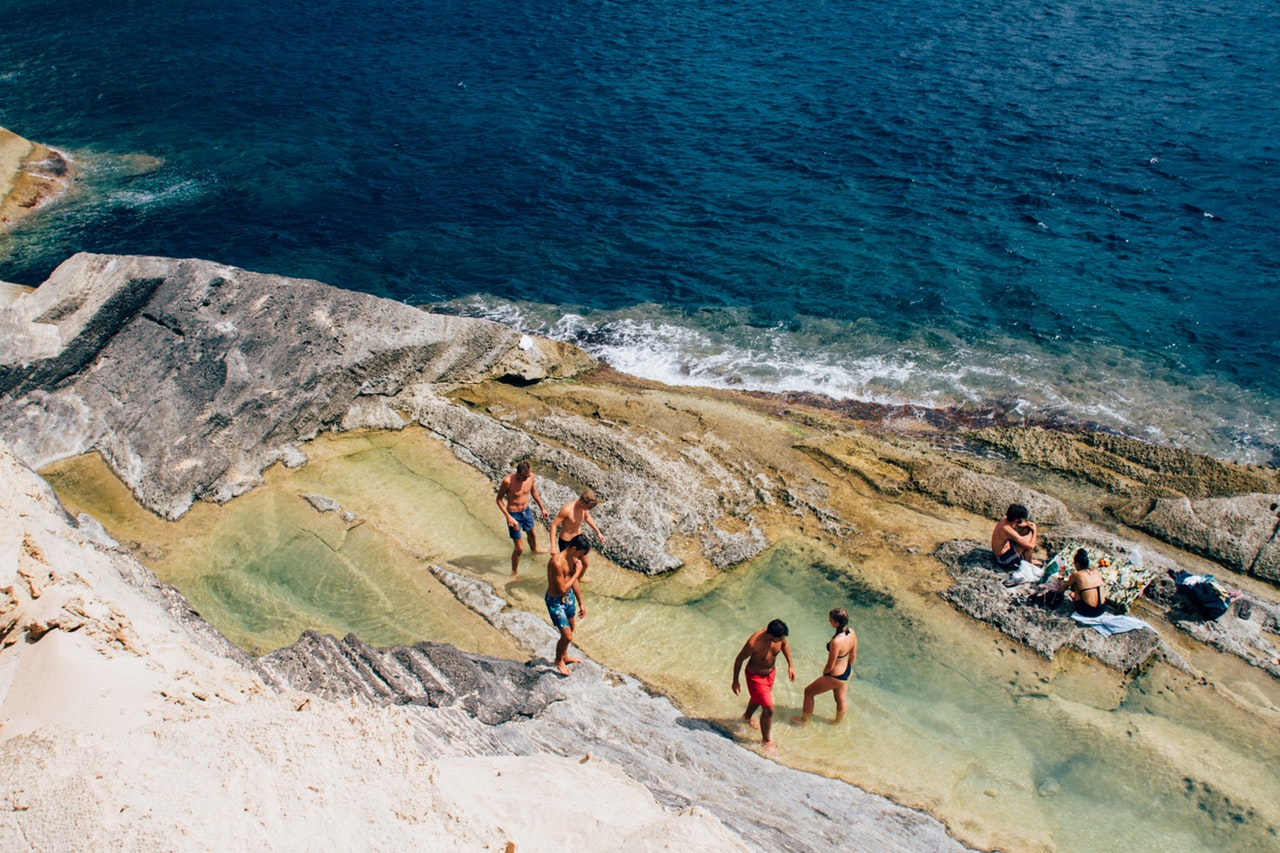 Land of wines and olives, pristine and green mountains, bullfighters and flamenco, Spain is undoubtedly one of the most beautiful countries to visit. Maybe that's why everyone who goes there always wants to return. Spain has a diverse and very interesting geography. It extends from the border with the south of France to the distant Canary Islands on the coast of Africa and, in any case, it is a country that deserves to be visited on any trip through Europe.
What to visit in Spain?
Spain is not a "big" country, but it is divided into seventeen autonomous regions. Each region is a completely different world. Different culture, different gastronomy, different geography and, in some cases, different languages. Whatever your final destination is, the visit will be equally enriching, although there are some places that you should try to see at all costs: Madrid (the capital), Catalonia, Andalusia and, if what you're looking for is mostly sun and beaches, the Canary Islands.
To visit Catalonia, you can stay in L'Ampolla, a charming fishing village famous for its sea-food, its beaches and relaxed pace of life where can find great hosting deals. Plus, the village is just one hour and a half hours far from main cities like Barcelona, Tarragona, Lledia or Reus.
Madrid is the capital of Spain and it has a vibrant culture, astounding architecture, and masterful pieces of artwork that are housed in its world-renowned museums. Also, from here you can take daytrips and easily visit several interesting Spanish medieval cities such as Segovia, Toledo or Ávila.
In Andalusia there are some of the most beautiful places that you will find in Spain: the breathtaking Alhambra of Granada, the majestic Mezquita of Cordoba and unique cultural events such as the feria de Abril and Holy Week in Seville. To be able to visit all of them during the same trip you can stay in Malaga, which is located about 2 hours far from all of them. Plus, the gastronomy, beaches and cultural life of Malaga – Picasso's birthplace is worth visiting itself.
The Canary Islands are best known for their ideal beaches, but there is also a wide range of leisure activities available: exhibitions, theater, music and shows of all kinds, water parks, zoos, camel safaris, theme parks and karting circuits. When traveling to the Canary Islands, you can stay in any of the great hotels listed in https://www.lopesan.com/en/. And, of course, you can not forget the wonderful gastronomy, which has brought to Spanish cuisine such delicious and original dishes as "ropa vieja", "papas arrugás" or mojo picón.
Good wheather and short budget, the two main reasons to travel to Spain. 
Spain has one of the warmest climates in Europe throughout the year. In winter temperatures rarely go below -10º in coldest mountainous areas, while in warmer areas they can reach up to 25º. The ideal time of the year to visit the country is autumn (September-November) or spring (March-June) to avoid suffering extreme temperatures.
As for the budget, Spain is one of the cheapest countries in Western Europe. But let's say that within the country prices vary a lot. Catalonia and the Basque Country are the most expensive regions while Andalusia and Galicia are the cheapest. A low cost trip to Spain with a backpacker budget can be about 30 euros per day / per person including accommodation (hostel with shared bathroom), food and public transport. Tickets to museums or historical sites are the most expensive thing you will find in Spain. For example, the Sagrada Familia in Barcelona costs 18 euros per person and the Alhambra of Granada 16 euros, although there are discounts for students and retirees, and also days and hours where admission is free.
Transportation and gastronomy
All the food in Spain is delicious but each region of Spain has its own gastronomic offer, so it is best to always ask for the typical dishes of each area: seafood in Galicia, paella in Valencia, callos and cocido in Madrid, gazpacho in Andalusia … It does not really matter, because everything tastes great. Plus, there are dishes and customs that spread throughout the country: ir de cañas and tomar el vermouth while tasting some delicious spanish tortilla, croquetas, jamón and the delicious tapas.
In terms of extension Spain is not very large and you can easily travel by train, bus rental vehicles or car sharing. To move within the cities that you visit, there is a great offer of rental bikes and public transport. If you have the time and money, renting a car is one of the best options to travel through Spain because the distances are short and it is almost all freeway. Plus, there are many forests, coasts and natural spaces which can only be reached by car.