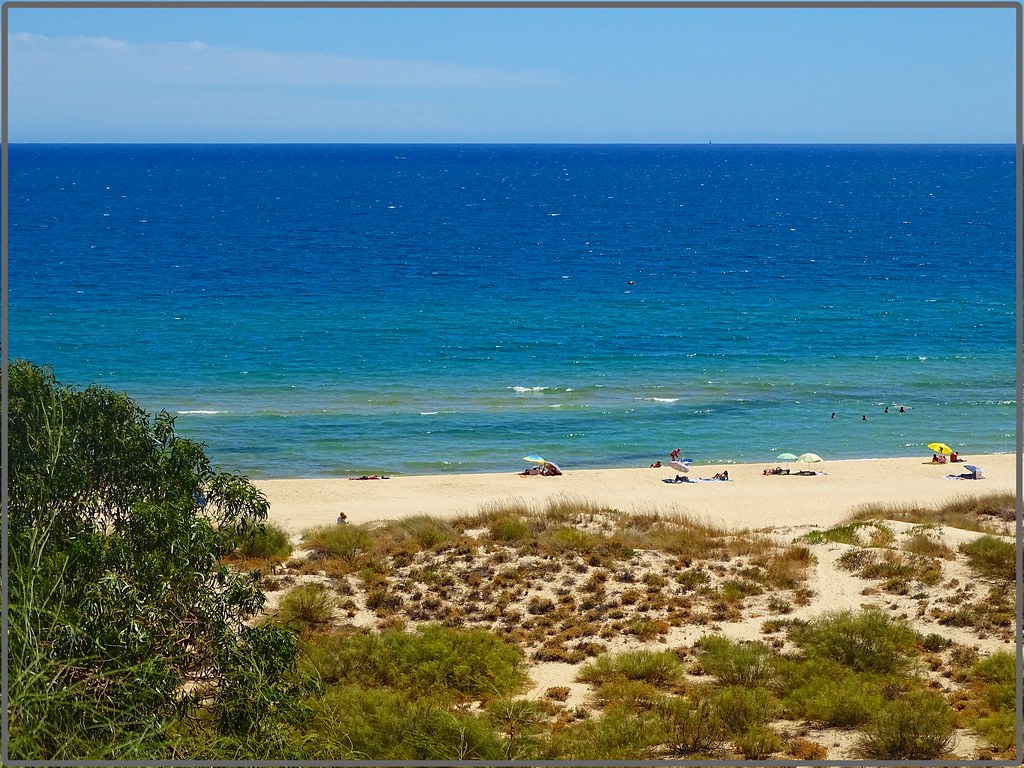 A family holiday is an experience that your children will remember for the rest of their life and Portugal, just a short flight from the U.K. is the ideal location for a truly memorable holiday. Although it is a small country, Portugal has over a thousand miles of coastline, a diverse variety of landscapes and a rich cultural heritage, making it the most 'exotic' of European locations. Most tourists head for the Algarve, with its year-round sunshine and endless golden beaches, but there is so much more to Portugal that you really are spoilt for choice. To make the most of your Portuguese experience, consider booking self-catering accommodation in two or more locations and hiring a car so that you can explore this fascinating country.
Lisbon and the surrounding area
Lisbon is one of the great capital cities of the world and although many of its pleasures are adult, there are plenty of things to do which children will enjoy.  This coastal city is built on seven hills, which means that there are always great views and just getting around can be a lot of fun. Your children will love the traditional trams which rattle and judder their way up the steep cobbled streets and by way of variety take them on a tuk tuk ride, which is another exciting way to get around. When it comes to exciting rides, the Amphibious Bus Tour takes some beating, after a conventional tour of the city's sights, the bus plunges into the river Tagus and takes you up-river. Just a short train ride from Lisbon is the World Heritage site of Sintra with its spectacular views and gorgeous palaces, your children will particularly enjoy exploring the gardens of the Quinta de Regaleira. These four hectares of gardens are a whimsical carnival of grottoes, tunnels, fountains, wells, waterfalls and woodland paths which your children will love to explore.
Explore the coast
Children love beaches and Portugal has some of the best in Europe. You will also find the opportunity to participate in just about every water-based activity that you could possibly think of, all of which cater for every level of expertise. The coast also provides the opportunity for a wide range of outdoor activities suitable for children, such as horse riding or climbing.
Explore the culture
Taking your children on holiday to another country should be an enjoyably educative experience. Portugal has such a wealth of historical monuments to explore and there are few children who can resist the romance of a ruined castle. The other important way to introduce your children to the culture is of course through the local cuisine. Portugal has some of the best seafood in Europe, so don't leave without sampling freshly grilled sardines or the seafood feast which is the Cataplana de Marisco. For vegetarians and vegans, there's the Peixinhas da Horta, a collection of breaded, fried vegetables and for those with a sweet tooth there's the Pasteis de Nata, an egg custard which has customers queueing out of the bakery.