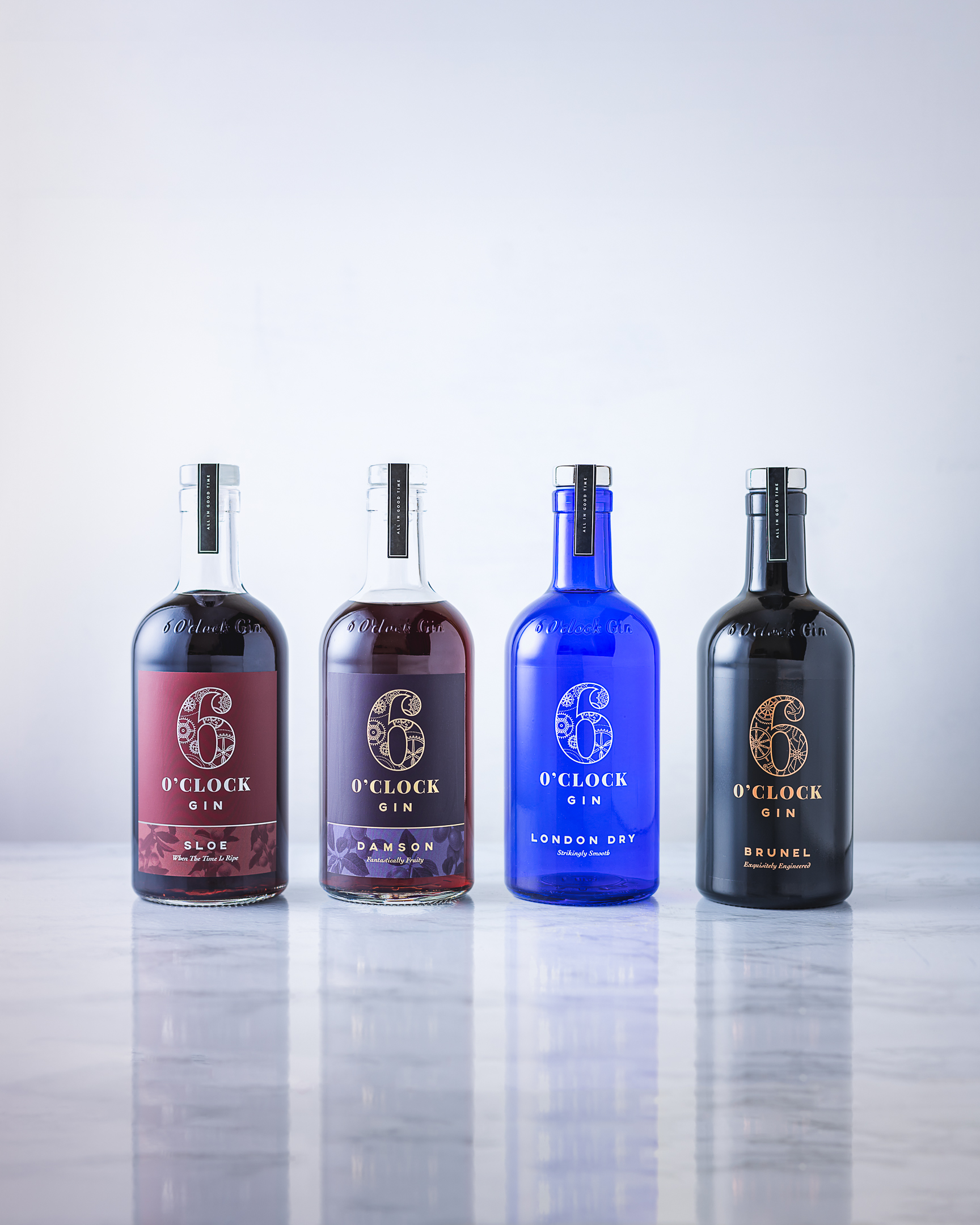 One of the original pioneers of the UK gin boom, family-owned craft gin brand, 6 O'clock Gin is celebrating its tenth anniversary this year with a series of exciting new releases, promotions and events. 
Owned and operated by the family-run artisan spirit company Bramley & Gage, based on the outskirts of Bristol, 6 O'clock gin was one of just 23 spirit distilleries in England that, ten years ago, set about changing the way we drank gin. In an era where artisanal gin is one of the UK's most popular drinks and there are now 441 distilleries across the UK, 6 O'clock Gin could be seen as a pioneering force behind the incredible rise of the spirit. Distilled in small batches, using traditional skills and only the best natural ingredients, 6 O'clock Gin soon became known for its carefully selected botanicals, led by juniper, and precisely balanced for a refreshingly clean taste. 
2020 sees two new products launched as part of the 10 year celebrations. The first is Romy's Edition Gin, a limited edition mango, ginger and lime flavoured gin, available from June to November 2020. The gin is a collaboration between 6 O'clock Gin and celebrated British Indian Chef, Chef Romy Gill. Inspired by Romy's memories of summers in India, the recipe's herbs and spices are distilled before being infused with the juice of the native Indian mango. In July, three new RTD flavours will be launched; Exotic Orange, Damson & Ginger and Light, the perfect summery accompaniment to any picnic or barbeque. 
Rounding off the tenth anniversary year are a number of celebrations taking place in September 2020. True to its name, the brand will offer a free G & T from 6pm on Friday to 6pm on Sunday in participating pubs and bars in the South West throughout September. Those outside of Bristol will be able to meet face to face with the 6 O'clock team at over ten regional food and drink festival and events nationwide. 
The brand's journey began in the late 1980s, when Edward and Penny Kain looked to diversify their Devon fruit farm. Putting their surplus fruit to good use, they started making, bottling and selling delicious liqueurs before setting up a distilling company, Bramley & Gage. In 2007, Michael and Felicity took over their parents' now prosperous distillery and moved the business to Bristol. Their father, Edward remained involved in the business as Master Distiller, bringing his experience, skill and precision to the challenge of creating a new artisan gin for the premium spirits market. The name 6 O'clock Gin was inspired by the Kain's long-held family tradition of indulging in the first G&T of the evening at 6 o'clock; a very British custom, still enjoyed at the distillery and shared by gin-lovers all over the world. 
Ten years on, the company is thriving, selling its gin across the country and worldwide, with a big focus on the US market. As well as its signature London Dry Gin in its iconic Bristol-blue glass bottle, the brand has expanded its range to include its exquisitely engineered export- strength Brunel Gin, as well as two fruit gins, Sloe Gin and Damson Gin. In 2018, 6 O'clock Gin 
collaborated with another Bristol business, Jekka's Herb Farm to create the limited edition Jekka's Gin and most recently, the brand ventured into the ready to drink market, with a London Dry Gin & Tonic alongside a low calorie, low alcohol version. 
The Thornbury-based distillery itself is still paving the way for new trends within the industry, while staying close to its artisanal roots. As one of the first solar powered and energy neutral gin distilleries in the country, the brand gives back to the grid and implements all kinds of green initiatives, such as bottle refills, compostable disposables and sustainable uses of spent fruit. Playing a big part in Bristol and South West England's tourism industry, the distillery tours, led by the brand's experts are a unique draw to the area.