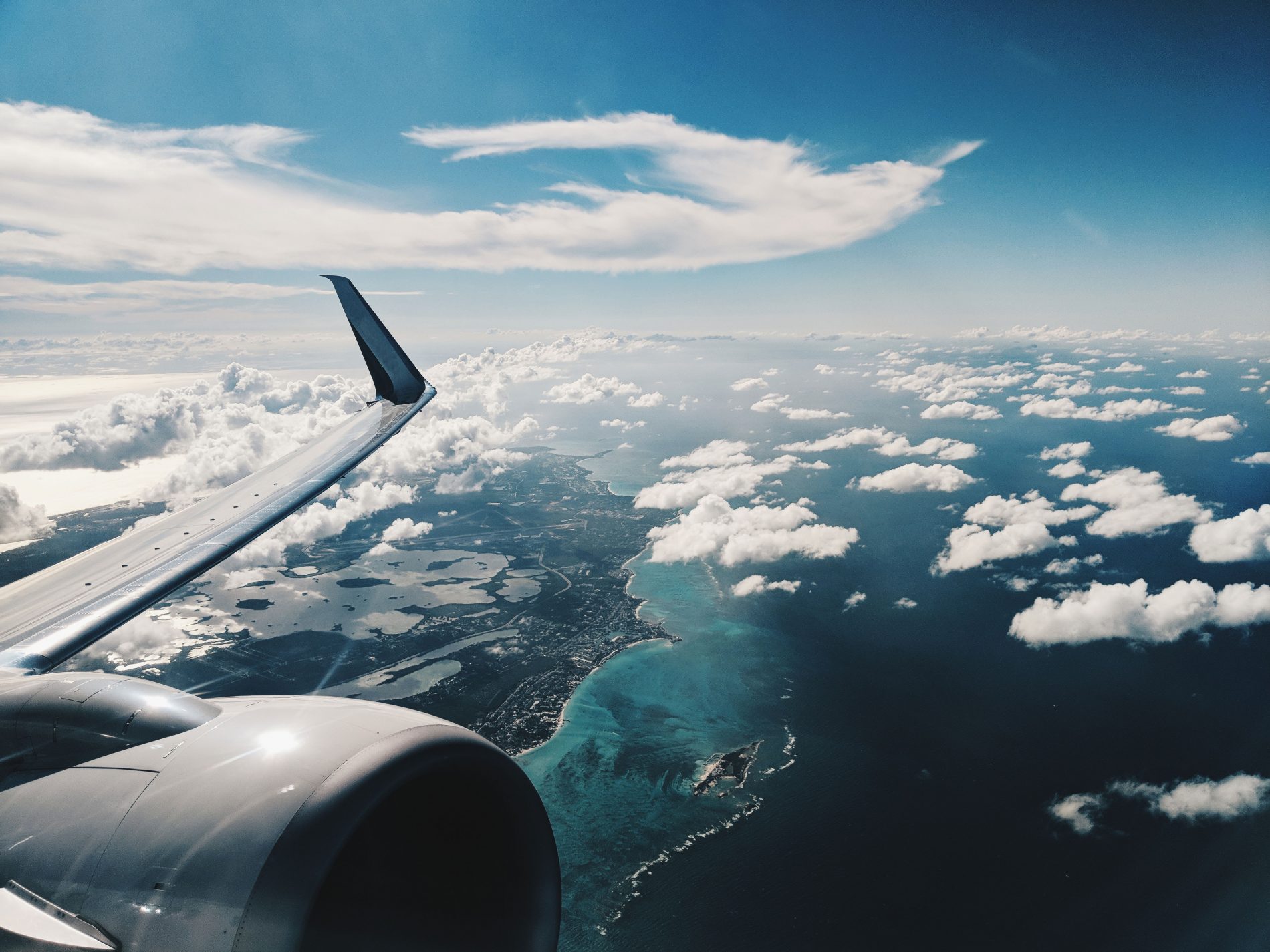 As well as beautiful beaches, tropical plants and a wonderfully relaxed atmosphere, visitors to the Bahamas can expect to experience gorgeous weather at any time of the year. The temperature drops less than 10 degrees Celsius between summer and winter, meaning even a winter trip is wonderfully warm and sunny. But, of course, it isn't just the weather that makes a trip. There are some truly fantastic places to stay in the Bahamian capital city of Nassau and delightful restaurant options offering delicious cuisine.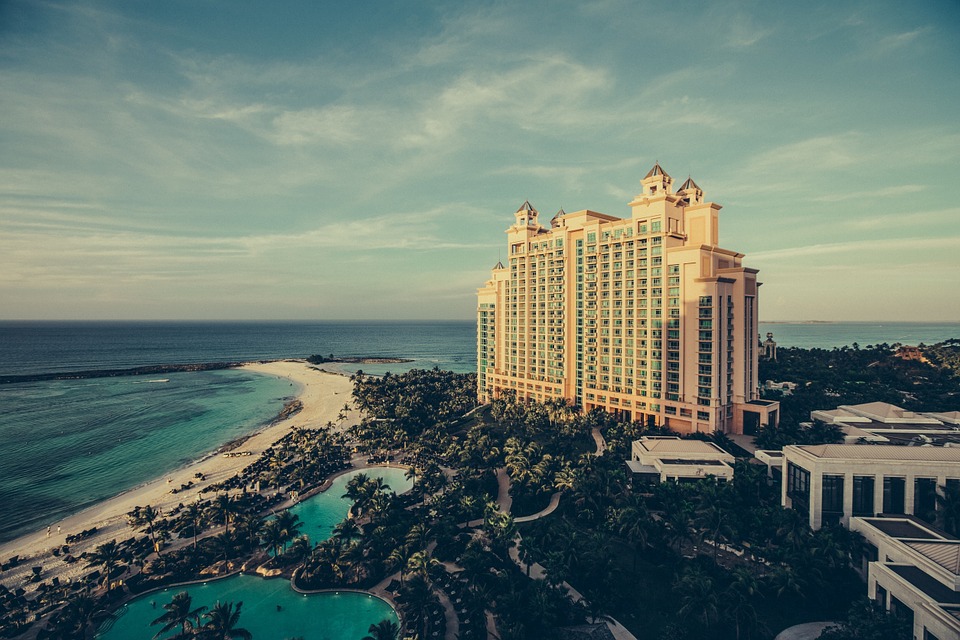 A Selection of Stunning Hotels
Just to the north of Nassau, the Atlantis Resort resides on a two-mile stretch of beautiful beaches called Paradise Island. The most desirable destinations in the Bahamas blend natural wonders with modern luxury and few do this better than the Atlantis Resort. This resort is designed with the mythical kingdom of Atlantis in mind and is the biggest open-air marine environment in the world. From your room in The Cove Atlantis or Royal Towers, you can walk to the sunken ruins which show Atlantis as it may have once existed. With more than 250 different species of aquatic life to explore along with 13 swimming pools in the Adventure Water Park, there is lots to see and do at this resort. For relaxation, you'll find 13 bars and nightclubs, 9 casual dining restaurants and 8 fine dining restaurants. Add to this a championship-level golf course and a spa which covers more than 30,000 square feet, and you might find little reason to leave.
Also in Nassau, you'll find the SLS Baha Mar, one of three hotels situated within the Baha Mar resort complex. This lovely boutique hotel marries style and service, with a fabulous rooftop bar, two pools and five restaurants which have been designed with dramatic décor in mind. The trendy hotel has 299 rooms and guests can access any of the amenities on neighbouring resorts owned by Baha Mar, including 40 restaurants and bars, a large spa, 18-hole golf course and shopping arcades.
For something with a little more history and character, Graycliff is a wonderful option. This property dates back to 1740 and had been in use as a private mansion from the 1940s until it was re-imagined as a boutique hotel. Home to the world's third-largest wine cellar, this Colonial-style hotel also has its own cigar factory, chocolate factory and Culinary Academy. With two pools, gazebo patio and Italian-style gardens, the property also has a gorgeous outdoor space to boast about. Two restaurants and a Piano lounge are more than enough to accommodate guests staying in the 20 rooms, which are popular with A-listers.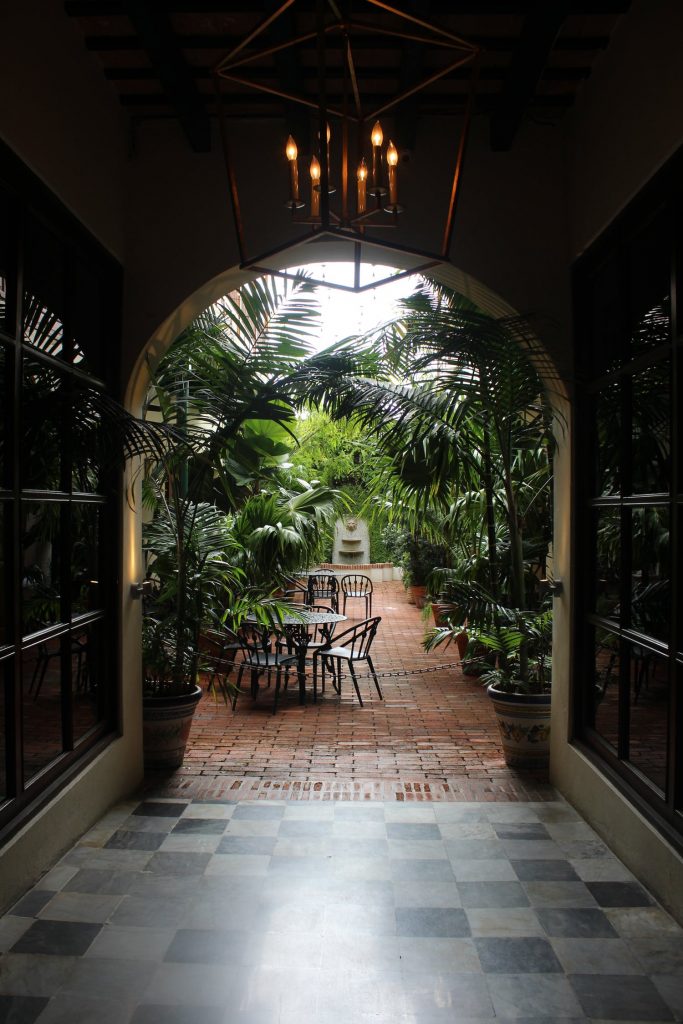 Sensational Dining Options
An impressive selection of restaurants can be found in Nassau serving both authentic local cuisine and dishes with South American or European inspired flavours. At The Atlantis, you'll find Nobu, an Asian-Bahamian fusion restaurant which has Peruvian influences. Here you can sample the Bahamian signature dish of conch (a type of large sea snail) with light garlic sauce, scallops with wasabi pepper or Maine lobster with truffle panko.
If you develop a taste for conch, you shouldn't miss venturing to Goldie's Conch House in downtown Nassau. The wonderful conch salad, steamed snapper and grilled grouper are fresh and delicious, just as you would imagine in this tropical paradise. For some local dining, the Cricket Club is situated near Arawak Cay and offers delights such as broiled lobster and pan-fried grouper. Meals can be enjoyed while watching friendly matches between local cricket players on the sporting ground a stone's throw away.
For sumptuous fine dining, Dune at The Ocean Club is home to a fusion of French-Asian cuisine with Bahamian influences. Chef Jean-Gorges Vongerichten's menu includes local snapper with a sweet and sour jus, New York strip steak and steamed shrimp salad. All can be enjoyed in a chic setting featuring a display kitchen and views of the fabulous beach.
With beautiful beaches, gorgeous hotels and restaurants serving delicious dishes to enjoy, a trip to Nassau in the Bahamas should certainly be on your bucket list.