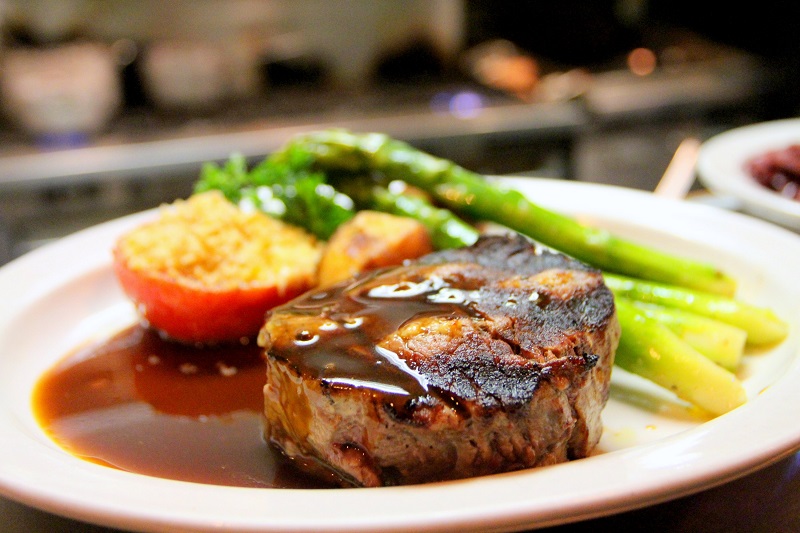 Steakout, the premier casual dining restaurant chain, will be celebrating its tenth anniversary with a limited edition addition to its menu – the 2 kg Porterhouse steak – known by meat lovers as the 'king of steaks'.
The steak will be the restaurant's 'millionaire meal' and it can easily serve up to four people. It consists of tenderloin fillet and top loin, and it is usually valued at £120, but it will be offered at half the price by Steakout this spring.
The steak is so rare that only a handful of UK restaurants have ever offered something this big. Those wishing to order it actually have to let the restaurant know 24 hours in advance, so that it can be freshly sourced and prepared.
"Since 2008, we've grown to eight outlets across London and the UK, transforming beef steak through tenderising and our unique marinades. We're proud that from day one, we've only purchased 100% British Yorkshire cattle and are considered to have some of the highest procurement and packing standards within the industry. We're delighted to celebrate our tenth anniversary by offering this famous steak in such a rare size and hope our diners really do feel as though they're eating like millionaires," said Kaysor Ali, the founder of Steakout.
The 2 kg Porterhouse steak will be available at all of the eight Steakout outlets across London, Leicester, Middlesex, and Bedfordshire.
The Steakout chain was established in early 2008 and it set out to transform the common beef steak, tenderising and marinating it with unique flavours. Soon after, Steakout became the most recognised halal steak dining restaurant in the UK, with eight outlets across the south east and Leicester and further plans to expand.