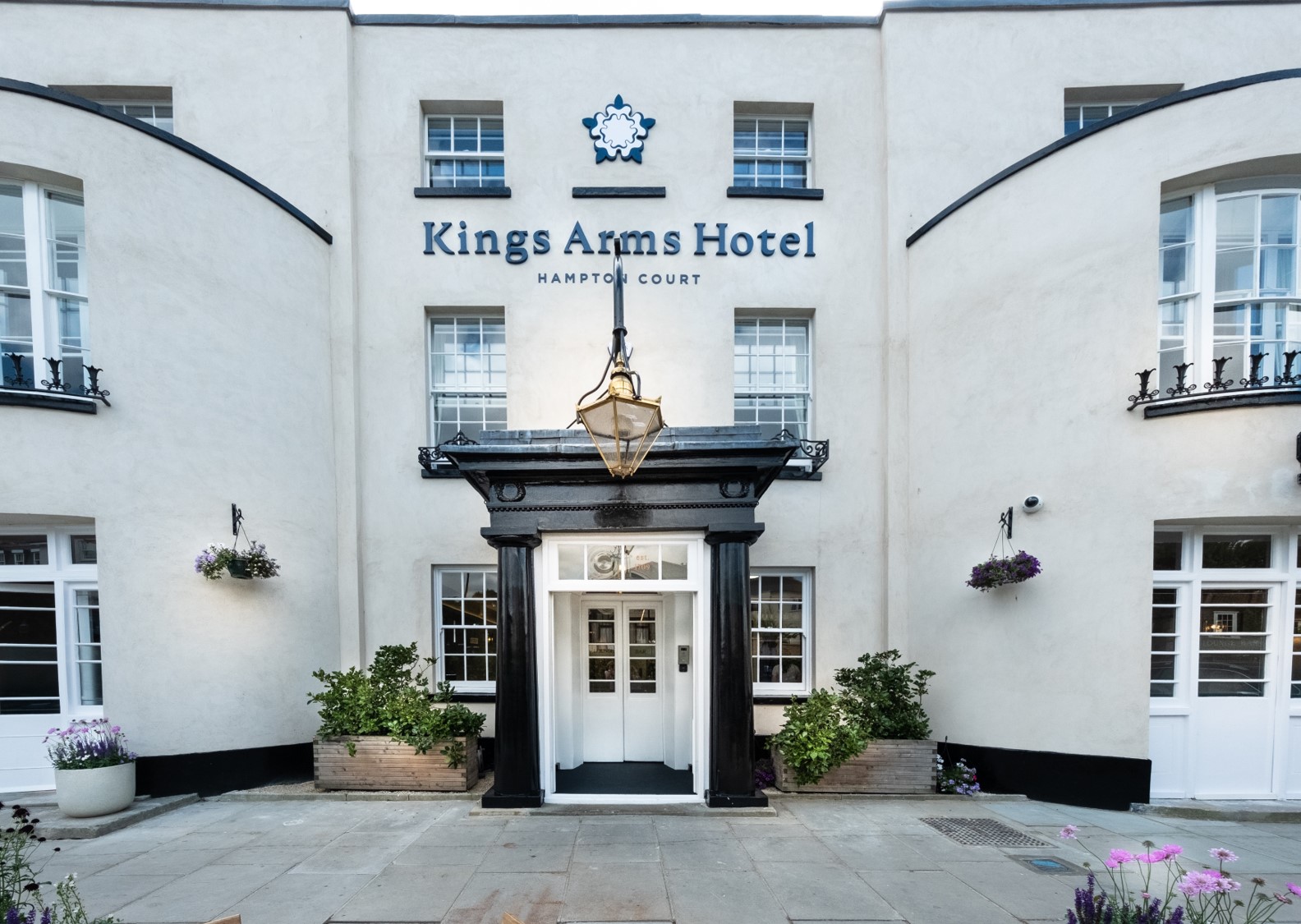 This January Michelin star chef, Mark Kempson, will be hosting a special pop up plant based dinner at Six Restaurant using produce exclusively sourced from the prestigious gardens at Hampton Court Palace.
Chef Kempson is Consultant Chef at the recently opened Six Restaurant at the Kings Arms, which overlooks Hampton Court Palace to one side and the picturesque Bushy Park on the other.
The light and delicious plant based tasting menu has been designed for those looking for a healthier fine dining experience following the indulgencies of the festive season.
His creative five course dinner on Friday, 17th January, will also feature a bespoke non-alcoholic drink pairing using varieties of Real Kombucha.
Diners will start with an appetizer of Spiced kale crisps, seeded crackers and smoked beetroot dip followed by a delicious dish of Winter Palace garden salad, toasted pumpkin seeds, mustard dressing, shallots and herbs.
Guests will then be treated to an exquisite course of Barbequed salt baked celeriac, rainbow chard, preserved English truffle and hazelnuts, then a warming dish of Heritage winter squash dumplings, scorched savoy, Jerusulum artichoke gratin, walnut and sage and finishing with a dessert of Spiced carrot cake, stem ginger ice cream, caramelised muscovado.
All the produce used for the dinner will be hand selected from the kitchen gardens at Hampton Court, which was restored to an approximation of how it would have looked in the 18th century and as far as possible the fruit and vegetable crops are historically accurate to what would have once fed Georgian royalty.
Chef Kempson commented: "Produce is key to any dish and after visiting the kitchen gardens at the Palace I was inspired to create a special plant based menu. Diners will enjoy an elegant, light and delicious dinner."
The plant based menu will be perfectly paired with servings of Real Kombucha, which offers a sophisticated non-alcoholic option for non drinkers. The drinks, made from the finest fermented teas offers a rich, complex flavour and is served in more than 50 Michelin star restaurants. Real has become one of the pioneers of the sober movement and is working to change attitudes towards alcohol.
Dating back to the 17th century the Kings Arms has undergone a major renovation and now includes 14 individually styled rooms, a stunning lounge, cocktail bar, and terrace as well exquisite restaurant, The Six.
Named in deference to Henry VIII's wives, the restaurant features a seasonal menu designed by Michelin star Chef Mark Kempson and delivered by rising star, Head Chef Jack Scoines.
Sustainability and championing British and locally sourced materials are important to the hotel and restaurant. In addition to enjoying a close relationship with Hampton Court Palace many of the suppliers are local to the property, including fabrics from British manufacturer Angel & Boho and skincare products from Jenny Betts.
The Plant Based menu dinner on 17th January is priced at £39pp. Real pairing at an additional cost.