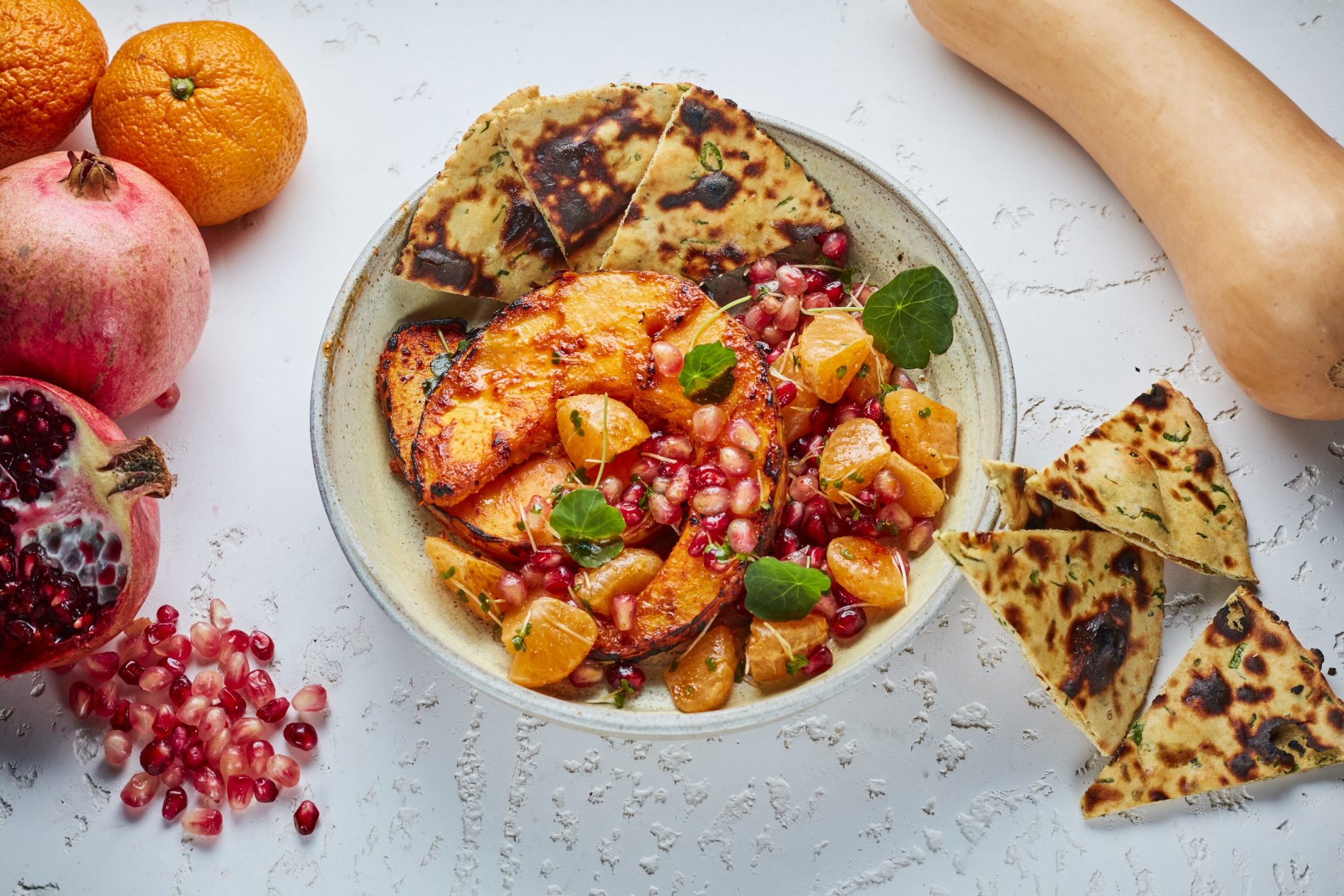 Every new year, the country feels the fatigue and bloat of the previous month's festivities, and we like to start the year journeying towards healthy mind, body and soul.  Beginning on January 6th, and lasting throughout the month, Atul Kochhar's Mayfair restaurant Kanishka will be serving up a sensational mid-week lunch menu, packed with colour, flavour and nutrition, with each dish costing just £10 – a menu that's not only good for your health, but your bank balance too.
There's no need to eat plain, boring food whilst trying to get in shape and Kanishka's menu is proof of just that. With every plate full of great texture and comforting and zingy Indian flavours, these are warming dishes to get January off to the best start.  The January £10 lunch menu includes beautifully tempting dishes such Wild Mushroom Soup, Grilled Mushrooms, Truffle Ghee, Garlic Naan; Grilled Vegetable, Red Rice & Apple Salad; Tandoor Roasted Pumpkin, Orange Pomegranate Rice Salas, Dill & Mustard Yoghurt Dressing, Missi Roti and Beetroot & Chestnut Chilla Pancake with a Dill & Mustard Yoghurt Dressing.
Kanishka's expert bar team have also come up with some sensational non-alcoholic drinks for Dry January 2020. Not only do the new mocktails look beautiful, they're packed with flavour, and the bar team are using innovative methods of reducing waste. Enjoy drinks such as Pineapple Blossom – Seedlip Spice, pineapple skin shrub, black cardamom syrup, Lixir blood orange tonic; Beetroot and Carrot Zing – Seedlip Spice, kitchen trimming shrub (beetroot and carrot), fennel seed syrup, ginger ale and Lemon and Elderflower Drops – Seedlip Citrus, discarded lemon and lime shrub, Lixir elderflower and lemon.