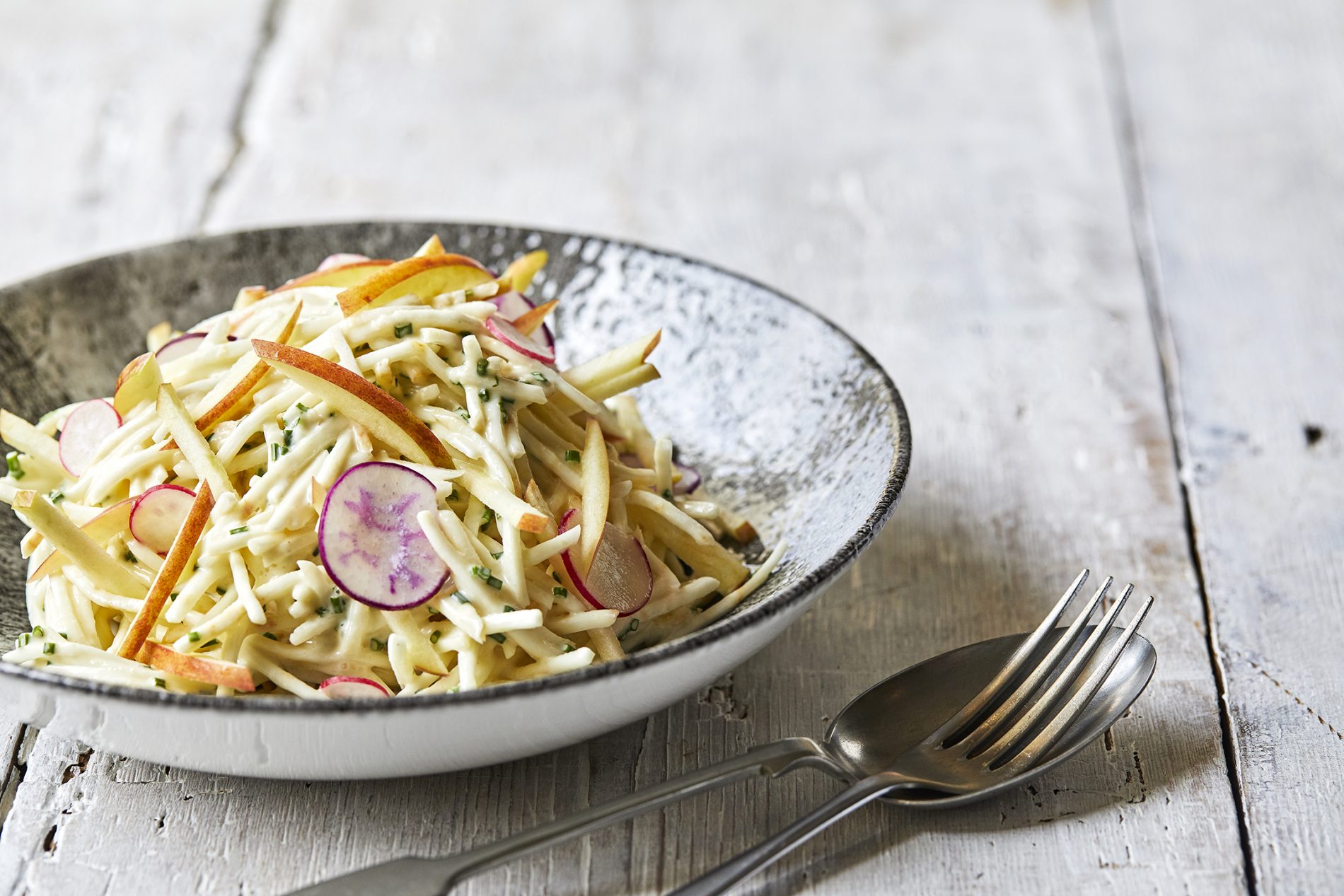 Market-leading events caterer and restauranteur Searcys is ensuring sustainability is at the heart of their business with the announcement of company-wide menu waste management targets across their iconic venues. Catering for conferences, events and private parties, Searcys' have introduced a new set of menu planning procedures, with the hope of reducing food and packaging waste by 20%.
The driving principles of good procurement and menu planning are key to reducing food waste. Across all venues, Searcys' chefs continue to use local, seasonal produce to create delicious menus for events and parties, while aiming to reduce waste by utilising as much of an ingredient as possible. The new low waste Harvest menu, developed in time for the busy Autumn events season, is available for conferences and events in selected Searcys venues. This encompasses these aims with zero waste hero dishes, including Beetroot barley risotto, roast roots, beetroot leaf salad and rapeseed dressing, which uses all parts of the autumnal beetroot, from root to stem, by serving it three ways. Sustainably sourced crab also features in the Crab and leek tart, foraged leaves and salad cream, a dish which reduces waste by using both brown and white crab meat (rated good by MSC Good Fish Guide) as well as British Leeks, free-range eggs and wholemeal milled flour.
Alongside the menu, Searcys chefs are also encouraged to order produce daily and reduce stock holding for perishable food. Also, where it is safe, leftovers will be repurposed: Coffee grounds turned into compost, jams and relishes will be made with fruits or vegetables soon to expire and leftover bread will be transformed into salad croutons.
In 2018, Searcys announced a set of sustainability pledges, which were expanded in 2019 to incorporate 24 commitments to sustainable practices. These ensured that 90% of all fruit and vegetables used in the menus are grown in the UK, all tea and coffee is Fairtrade or Direct impact, and all meat is UK-reared from Red Tractor certified farms. Since the implementation of these pledges, Searcys has received an impressive Two Star "Food Made Good" rating from the Sustainable Restaurant Association.
Darren Deadman, Searcys' Chef Director comments on the company's commitment to reduce food waste; "With a buoyant events market, we feel it is our responsibility to reduce our food and packaging waste across Searcys, to make sure we can be as sustainable and waste-free as possible. To assist with this, we have established a list of simple, manageable steps for our chefs, which we hope will help make the task of reducing waste a realistic objective." 
Menu planning rules to reduce food waste
Order seasonal ingredients: utilise the wonderful produce the UK has to offer and work with the seasons to create dishes.
Use a local supply chain: all Searcys chefs have the flexibility to choose their own local suppliers to minimise food miles and support local economy.
Design plant-focused menus: develop dishes that focus on using as much plant and vegetable produce as possible. Make use of sustainable pulses, grains and mushrooms.
Aim for zero-waste dishes: create dishes that use all elements of an ingredient, and do not peel vegetables unnecessarily.
Consider the proteins on the plate and feature MCS-approved fish, British poultry and wild game.
Order daily and reduce stock holding: make sure to order produce daily and not to order anything before stocks are checked. Limit the amount of perishable produce you have in stock.
Control portion size: design menus with portions that are satisfying but not oversized, to reduce uneaten food.
Make use of leftovers: where safe to do so, repurpose leftovers – for example, make croutons from bread or use coffee grounds as compost.
Offer English sparkling wines and look out for organic, carbon-neutral or bio-dynamic wines.
Offer tap water where possible or use SRA-approved sustainable Belu.
Reducing packaging and disposables waste
Request that suppliers use bulk recyclable packaging.
Use reusable plastic containers – aim for products to be delivered in reusable plastic containers.
Recycle – ensure glass, paper and plastic are correctly recycled.
Minimise the use of disposables – use glass, china and metal cutlery instead of plastic. Only use paper straws.