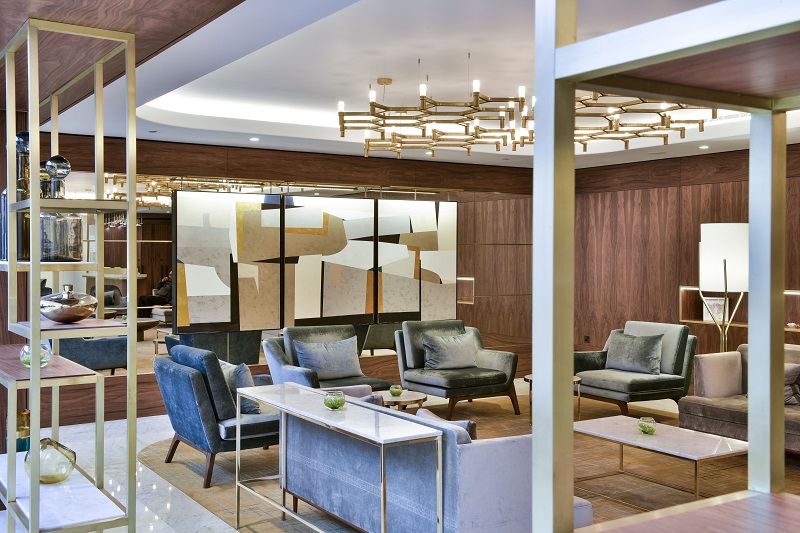 Royal Lancaster London has been awarded by The Sunday Times a place in its 'Top 100 companies to Work For' for the third year in a row. The list consists of businesses that display the highest standards of team engagement, proving that the Hyde Park hotel has one of the happiest staff in hospitality.
Despite going through an extensive £80 million refurbishment, Royal Lancaster London managed to retain its place in the nationwide poll. Throughout the renovations, the hotel stayed open, which brought with it many challenges on a daily basis.
"We are all thrilled to have maintained a happy team of colleagues and guests throughout the past year. Many hotels close with the pressure of an all-encompassing refurbishment. We chose to keep our doors open and throughout it all our staff is still among the happiest in hospitality. It's an incredible feeling to see our hard work paying off," said Sally Beck, General Manager at the Royal Lancaster London.
The key to obtaining an inclusive mentality, such as a positive approach to work-life balance and a no-blame culture, is internal initiatives. The hotel adopts an inverted hierarchy, which involves the reversal of traditional management practices, meaning that colleagues are able to use their voice and are heard as soon as internal issues arise.
Royal Lancaster London achieved this accolade due to the wonderful work of the hotel's numerous taskforce. Colleagues are rewarded with wellness days and annual awards parties for being actively involved in making the hotel a better and happier place day after day.
Located on the boundary of Hyde Park, Royal Lancaster London had recently completed its £80 million refurbishment, which included the lobby, all 411 guestrooms and suites, the brand new Hyde Lobby Bar and reception lobby for the Nine Kings banqueting space.