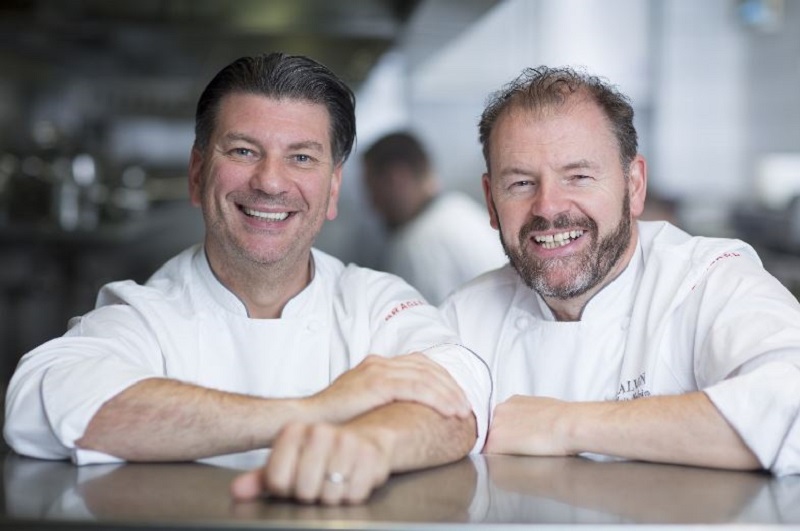 Diners from Bookatable have voted Galvin La Chapelle among the top 10 French Restaurants in London and one of the top 50 Restaurants in London. Known as one of the capital's 'most romantic restaurants', Galvin La Chapelle offers guest Michelin star quality food in a beautiful setting inside the old chapel.
"We are delighted to have been voted a firm favourite by diners for the 2018 Bookatable Diners Awards. To be included in not only the Top 10 French Restaurants, but also the Top 50 Restaurants in London makes us proud to be in the hospitality industry, and is a testament to the hard work we and the team put into the business," says co-owner and Chef Patron Jeff Galvin.
Apart from sitting in the top 10 French Restaurants alongside other French greats such as Roux at The Landau and Cigalon, Galvin Restaurants has been receiving many more accolades in recent months. Galvin La Chapelle, together with Galvin HOP, have been named in TimeOut's Recommended list for 2017. Galvin Green Man has also been awarded a 2AA Rosettes by the AA Restaurant Guide.
Galvin Restaurants is a family run collection of French restaurants founded in 2005 by Michelin-starred chef brothers Chris and Jeff Galvin. Each of their restaurants is unique, but they all share a common theme; the desire to offer high quality cuisine, served in luxurious surroundings by warm, hospitable and professional front of house. The Galvin USP is 'Family' and the presence of Chris and Jeff in their own restaurants.
The group includes the following restaurants: Galvin La Chapelle, Galvin HOP: A Pub Deluxe, Galvin at The Athenaeum, and Galvin at Windows in London, Galvin Green Man in Essex, Galvin at Centurion Club in St Albans, The Pompadour by Galvin and Galvin Brasserie de Luxe in Edinburgh, and Demoiselle by Galvin and Galvin Dubai in Dubai.