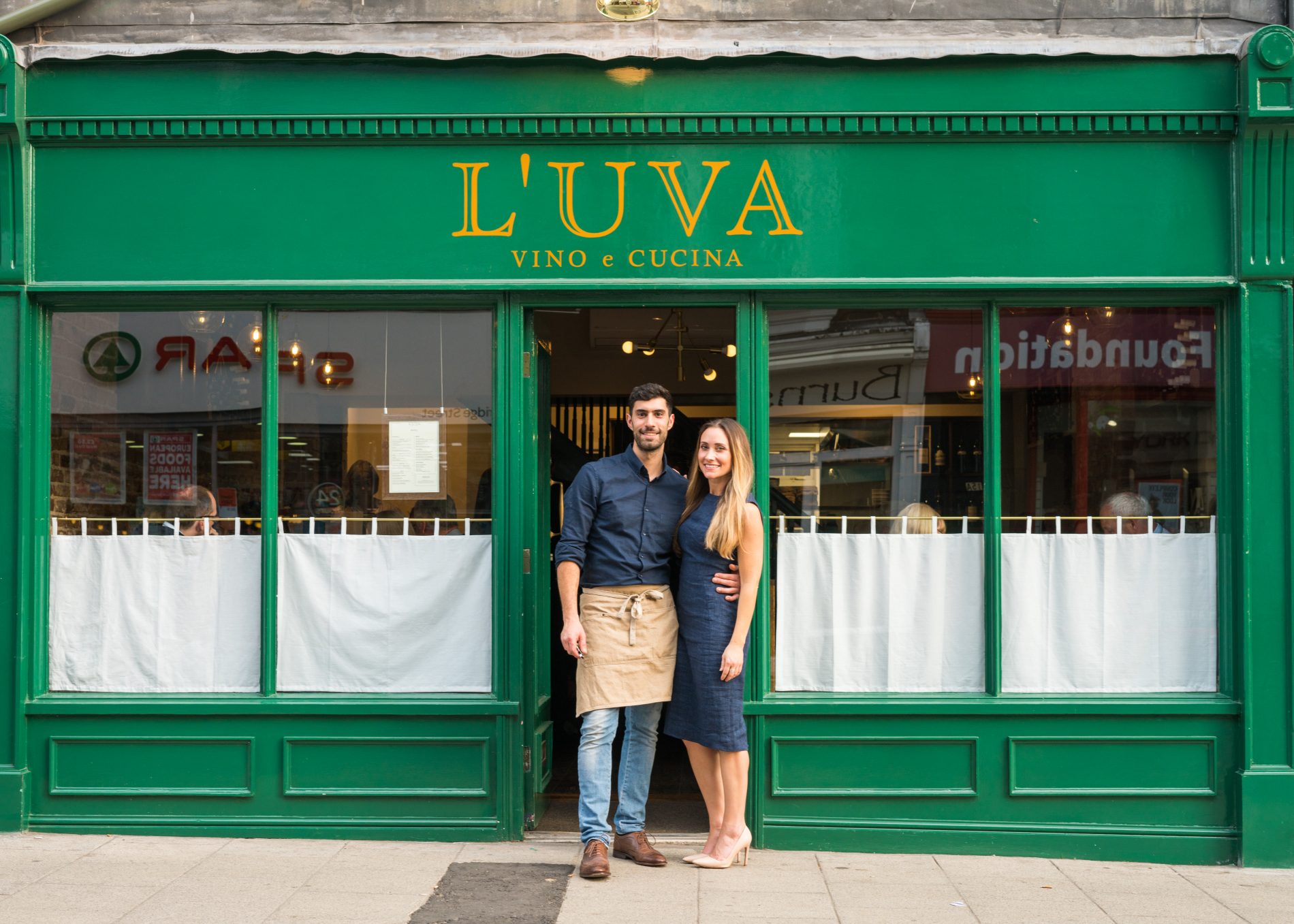 A new restaurant has been opened in York, promising to take its guests to the Mediterranean tastes of Italy. L'uva Vino e Cucina is an independently-owned restaurant that is ready to offer its guests not only the authentic Italian food and wine, but also the service and atmosphere found in a family-run enoteca or osteria.
The menu at L'uva Vino e Cucina focuses on Italian dishes with influences from Tuscany and Calabria. From the 'Antipasti' section, guests can choose Italian meats and cheeses, nduja, chicken liver pate, different salads or fried seafood, while from the 'Primi' section, guests can indulge into fresh, 'al dente' pasta or risotto. There is also a 'Secondi' section with dishes such as Pan Roasted Veal Chop with Porcini Mushrooms, Braised Wild Boar with Fried Polenta, Salted Cod Fish in Tomato & Onion Sauce, and Baked Aubergine layered with Cheese & Tomato with Rocket Salad.
The dessert menu features Elderflower Panna cotta with Gooseberry compote, Gianduja cake with Hazelnut Ice-cream, White chocolate and Ricotta cake with milk ice cream, as well as a selection of sorbets.
Moreover, the restaurant offers an 'aperitivo hour' between 4pm and 5pm, during which guests can have a glass of wine or a cocktail, together with a board of the chefs' selection of meats, cheeses, crostini and fried snacks for only £15. At lunch time, between 12 and 2pm there is also a special consisting of pasta and a glass of wine for £12.
The wine list has a variety of choice, with most of them being shipped from Italy. "We really enjoy being able to handpick our wine and share them with our customers," said Georgia, co-owner of L'uva. "90% of the wines we offer will never be found in any other restaurant in the UK. We also stock craft beers from Italy and have managed to keep the back bar almost completely Italian. We even have an Italian whisky, which has been put to the test already with some Scottish customer and approved of!"
The foodie couple Georgia and Joe fell in love with York as it reminded them of Florence and after almost a year of discussions with the council and renovation work, they managed to get their hands on the restaurant they had envisioned for years. "For the future we're looking forward to becoming a staple in the great community of independent business in York and building a reputation with locals and tourists alike for our unique food and service," said Georgia about their future plans.
L'uva Vino e Cucina is open Tuesday to Sunday between 12 and 2pm for lunch and 4pm until 10pm for dinner (11pm on Friday and Saturday).