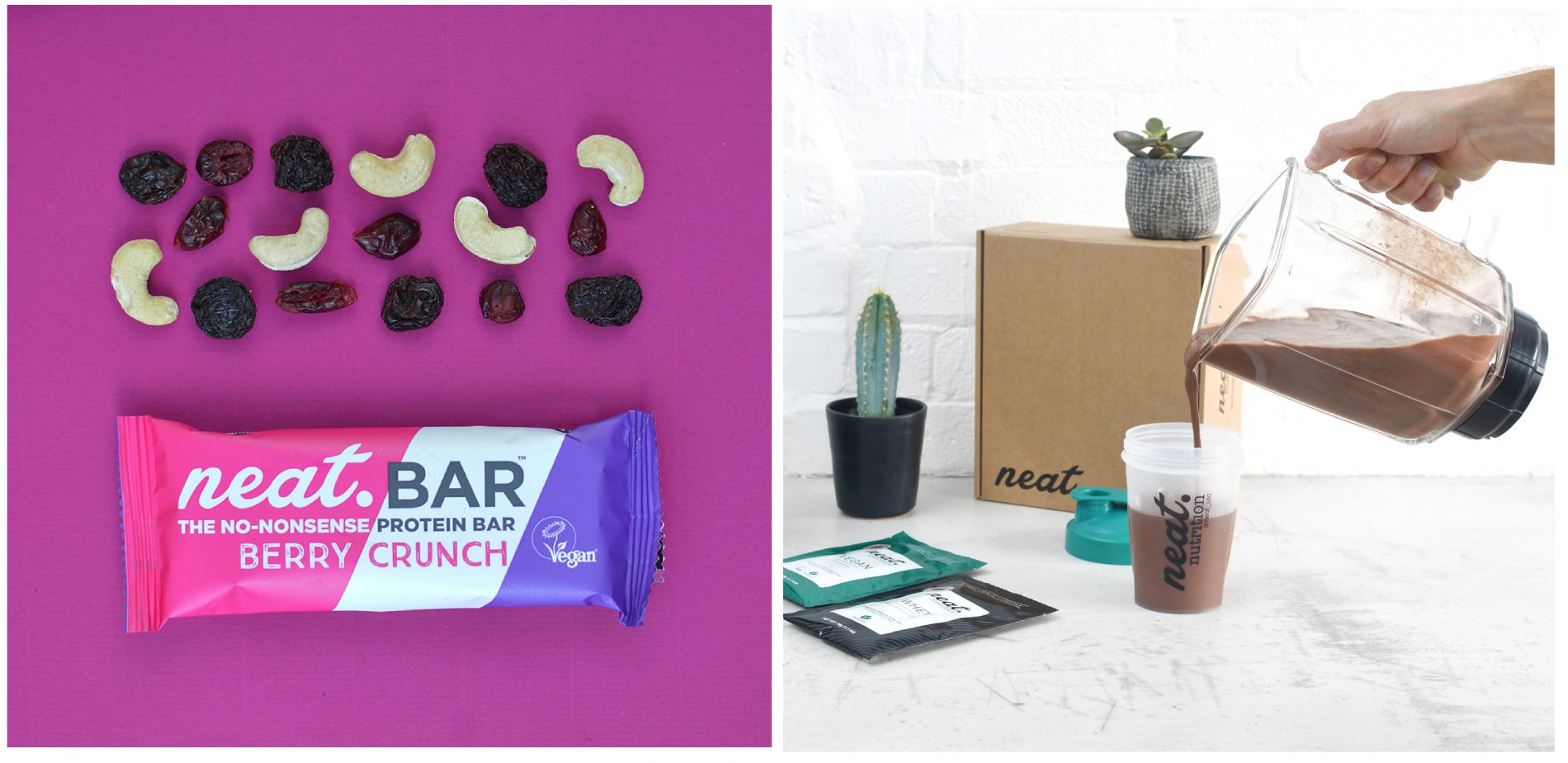 This January St Martins Lane hotel will be collaborating with Neat Nutrition and nutrionist Phoebe Wynn-Jones to guarantee the New Year gets off to a healthy start. From 7 January until 28 February, Neat Nutrition products will be showcased throughout the hotel in both the rooms and the restaurant, with Wynn-Jones working with Asia de Cuba restaurant to create breakfast dishes for a bespoke menu.
Neat Nutrition was founded by former GB swimmers, Charlie Turner and Lee Forster, in 2014. As competitive athletes, they understood how complicated the world of sports nutrition could be, so their goal with Neat Nutrition is to keep everything simple and support everyday lifestyle with delicious products while also offering advice and support. The ingredients are kept to a minimum in order to prove that simple is best.
St Martins Lane will incorporate Neat Nutrition and this philosophy into Asia de Cuba with the help of Wynn-Jones, who will be collaborating with the restaurant on a bespoke breakfast menu using Neat Nutrition protein. Wynn-Jones used holistic nutrition to recover from a life-changing accident in 2011. After qualifying in biochemistry and nutrition, she now works internationally as a sports and lifestyle nutritionist in London, Los Angeles, New York, New Jersey, and the Philippines. Through a combination of education, high energy and accountability, she encourages her clients to always reach further and continue to achieve by embracing every new challenge as it comes.
Dishes on the collaborative menu will include Egg-white frittata with chicken, mushrooms, spinach, green onions and sage, and High protein vegan breakfast with red and white quinoa, dried cherries, raisins, chopped walnuts, sunflowers seeds and cinnamon. Priced at £7.50, a selection of protein shakes will also be available, using Whey Protein Chocolate, Whey Protein Vanilla, and Vegan Protein made from Hemp and Pea, also flavoured with vanilla or chocolate. Diners at the restaurant will also see Wynn-Jones' contact details on the menu, should they need any further information or advice on their diet.
The health kick isn't limited to Asia de Cuba, with dishes and shakes also available to guests on the in-room dining menu. Neat Nutrition products can also be enjoyed from the hotels minibars, as part of an exclusive room package. Bars priced at £4 will include the Neat Bar Berry Crunch and the Neat Bar Chocolate Crisp, allowing guests to enjoy a healthy snack whenever they please. The complete room package will include the bespoke breakfast menu, a Neat Nutrition Smoothie, and a surprise Neat Nutrition Gift.
St Martins Lane is delighted to be working with both Neat Nutrition and Phoebe Wynn-Jones to bring a spirit of health and vitality to the heart of Covent Garden in 2019.