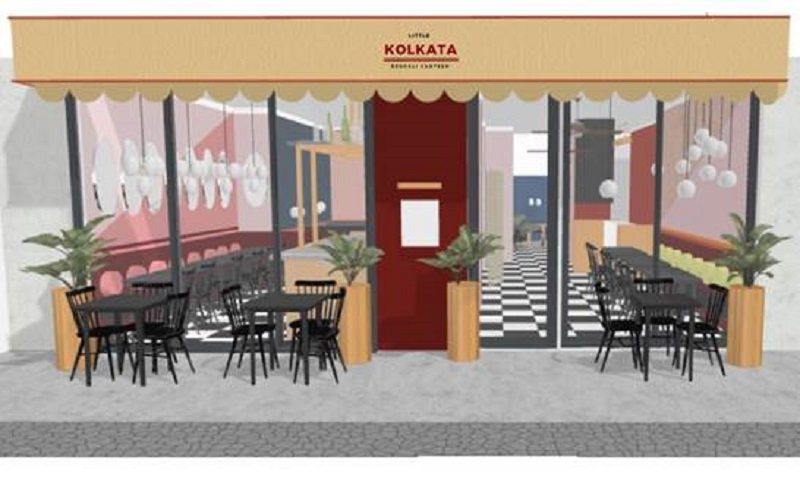 Little Kolgata will be opening its first restaurant in June on Shelton Street, London. The new addition to Covent Garden's diverse dining scene will celebrate everything that guests have come to love about the original sell-out supper clubs, whilst welcoming a more extensive Calcuttan menu, cocktail list and exclusive themed evenings.
The focus of Little Kolkata is on authentic Bengali cuisine, incpisre by co-founders Prabir Chattopadhyay's upbringing in Calcutta and Biswajit Deb Das' ancestral roots in Bangladesh. Typical dishes on the menu will include sharing plates of Maacher cutlet (£6.50), a cod fish cutlet served with the typical Calcuttan mustard sauce Kashundi, and Lilish Maacher Deemer (£8.50), a spiced fish egg from the Hilsa, a very popular fish with Bengalis.
The speciality dishes, such as Chicken liver sautéed with generous amounts of spice and fresh chillies, which can be accompanied by Home-made truffle paratha, full of fragrance and bold textures, will add another point of interest in the menu.
In general, the menu maintains the communal and familial nature of the supper clubs, featuring sharing plates throughout ranging in price from £5.00 – £13.50, alongside flavoursome side dishes, priced from £2.50 – £5.00. Traditional concepts follow in the dessert menu, such as the Calcutta Mishti Doi (£3.50), a baked sweet yoghurt, and the Cardamom coffee brownie with rose ice-cream (£4.50), which has been inspired by the famous Swiss patisserie in Calcutta, Flury's.
The contemporary yet classic style continues into the signature cocktail menu. For example, the use of saffron in the Saffron Spritz (£11) pays homage to the use of the ingredient in Indian cookery for centuries. Little Kolkata will also serve Jasmine vodka – Indian Summer Garden (£9), bringing the distinctive and earthy aroma found in Indian flower gardens to the centre of Covent Garden.
Little Kolkata will be a welcome addition to the West End's ever thriving food, arts and music scene and will open just in time for the warm, summer season.