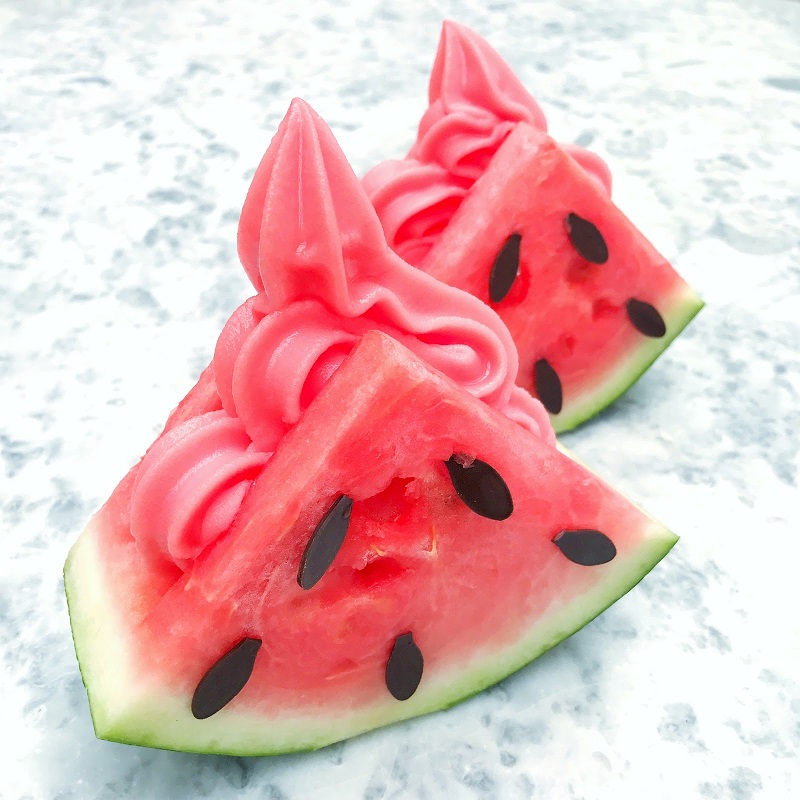 What-a-Melon Soft Serve is available for purchase in Dominique Ansel's London Bakery daily from 11am. Specially create for as this summer's treat, the dessert is made from ripe watermelon that is filled to order with Dominique's refreshing homemade watermelon soft serve ice cream and is completed with chocolate "seeds" to finish. The price for this summer delicacy is £6.50 as take-away or £7.80 to eat in.
James Beard Award-winning Pastry Chef, Dominique Ansel, has shaken up the pastry world with innovation and creativity at the heart of his work. As Chef/Owner of eponymous bakeries in New York, Tokyo, London, and Los Angeles, as well as his first-ever restaurant that recently opened in Los Angeles in November 2017, Dominique has been responsible for creating some of the most fêted pastries in the world, including: the Cronut® (named one of TIME Magazine's "25 Best inventions of 2013"), The Cookie Shot, Frozen S'more, Blossoming Hot Chocolate, and many more. For his prolific creativity, he was named the World's Best Pastry Chef in 2017 by the World's 50 Best Restaurants Awards.
Food & Wine has called him a "Culinary Van Gogh" while the New York Post coined him "the Willy Wonka of New York." He was also named Business Insider's "Most Innovative People Under 40," one of Crain's "40 under 40," and was bestowed the prestigious l'Ordre du Mérite Agricole, France's second highest honor. Prior to opening his own shop, Dominique served as the Executive Pastry Chef for restaurant Daniel, when the team earned its coveted third Michelin star and a four-star review from The New York Times.