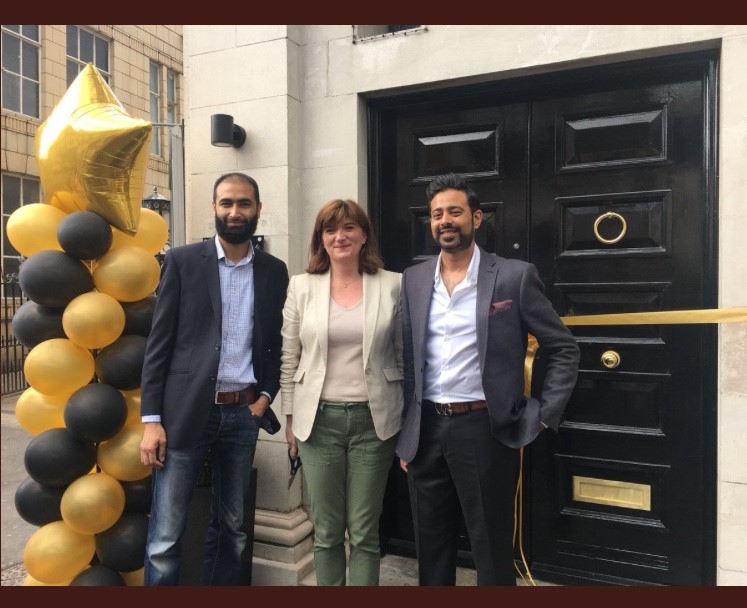 Baxter Gate in Loughborough town centre has welcomed a new Heavenly Desserts franchise, which will provide locals with a wide range of luxury desserts, cakes and specialty hot and cold drinks. The grand opening, held on Saturday, the 16th of June, offered guests a wide range of sweet treats, such as 'luxurious' cookie dough, Heavenly Desserts signature waffles, as well as pancakes, fondants and cakes.
Owned by Mohammed Vhora, the new dessert shop franchise was supported by a business loan from HSBC, which helped cover the franchise fee and some of the renovations and fit-out of the property, formerly empty for 15 years.
"I've been working with HSBC since I started my first franchise in August 2017. Since then, the bank has been instrumental in helping me expand my business and invest in a new franchise with Heavenly Desserts. This latest venture is no exception and I'm grateful to my relationship manager at HSBC, Steve Eames, for completing the transaction smoothly and without any delays," said Mohammed, who has a strong background experience as a franchisor.
20 employees have been recruited by Mohammed to date at a range of levels and in part-time and full-time roles. As part of the future plans, he hopes to open more Heavenly Dessert franchises over the next three years, expanding across East and West Midlands.
"We're delighted to support Mohammed in investing in a new franchise and bringing Heavenly Desserts to Loughborough. The dessert shop has created jobs for the local economy and we're thrilled to have provided the funding to support this," said Dave Welch, HSBC Area Director for Business Banking in Leicestershire.
Heavenly Desserts was founded in 2008 and provides a wide range of luxury sweet treats. The business has stores in Birmingham, Leicester, Derby, Nottingham, Oxford and Liverpool and continues to expand through its franchise network.