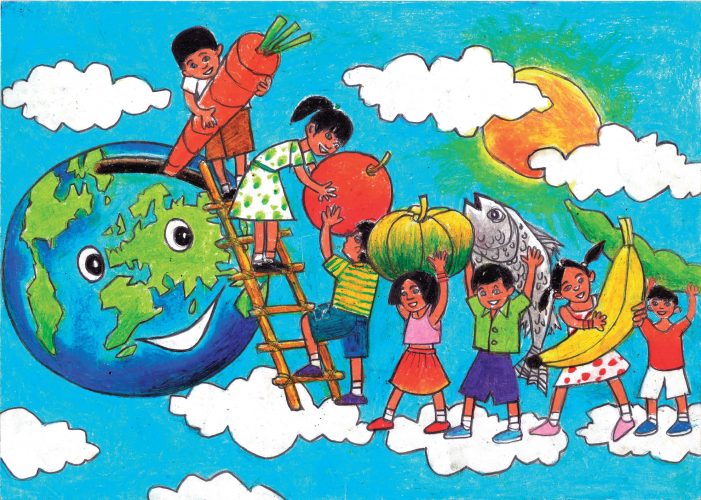 World Food Day was observed on October 16th in different parts of the world upholding the theme, "The climate is changing. Food and agriculture should also be changed". One of the biggest issues associated with climate change is food production particularly on the most vulnerable parts of the Globe. Farmers and fishermen are the one who are exposed to extreme weather conditions recurrently.
At the same time, the world population is growing steadily, which means that the high demand for food requires proper adjustment of the production process in order to overcome the adverse effects of climate change and to ensure their sustainability. Food production in a sustainable way means adopting practices that lead to produce more food using fewer environmental resources. It also means reducing food losses, by taking a series of initiatives in the production process and processing, such as selecting the best harvesting methods, storage, packaging, transportation, in selling management.
Reducing food waste can also ensure the adoption of appropriate institutional framework which will limit their losses. Consumers should also be appropriately educated to develop a more conscious attitude towards the rational use of natural resources and thus protect of the environment.
The strategy is progressing at international level to achieve this goal is the strengthening of small rural enterprises, which use rationally natural resources without leading to their depletion. A similar effect can lead the effort to improve the nutritional perception of consumers. More food has to be produced using fewer resources of the environment and consumers should be provided with healthy choices like less meat and more plant foods.
The Food Safety Authorities in various countries across the Europe is expected to contribute to supporting small agricultural enterprises by pursuing the promotion of sustainable agricultural policies. This is expected to achieve through promoting food policies that will enhance production and consumption of local and traditional products with a view to protecting consumer health.