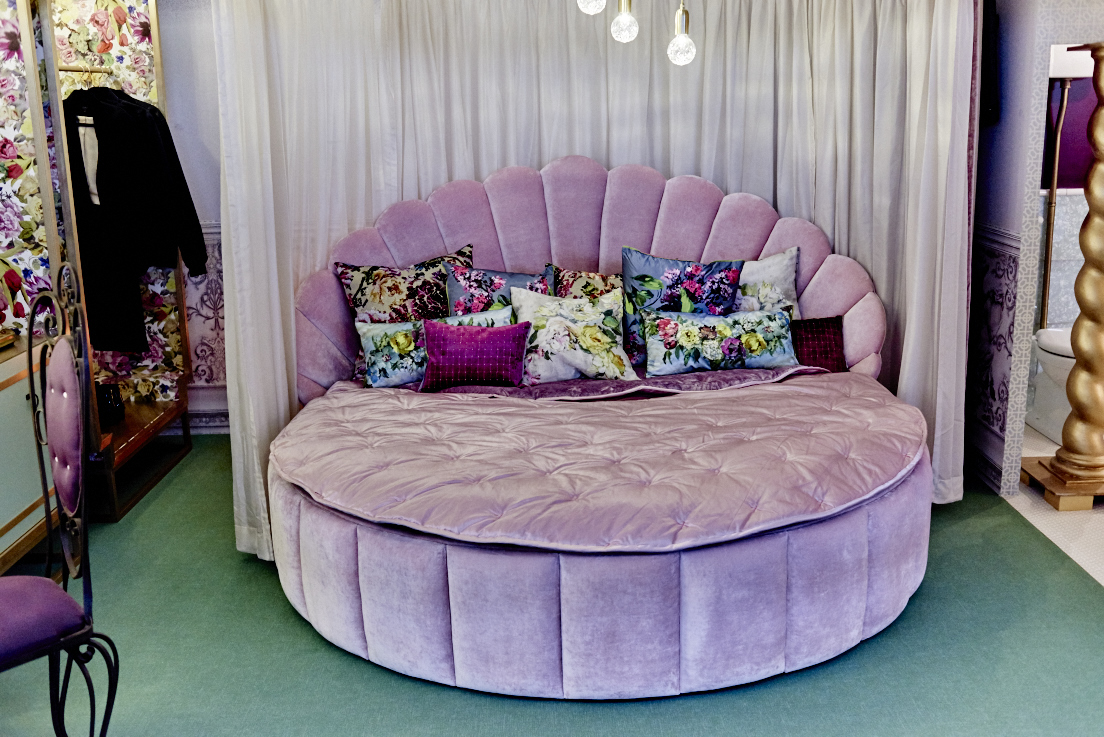 25.11.15: Last night saw Shaun Clarkson ID win this year's Sleep Set award for the best designed hotel room set at Sleep 2015; Europe's exhibition and conference for the global hotel design, development and architectural community.
The Sleep Set dubbed the 'catwalk of hotel design', this year set a theme of wonder tale, inviting five designers to create an individual room set drawing on the essence of fairy tales. The brief was to tell their own story, touch on the human condition and play with perceptions.
Shaun Clarkson ID, whose ethos is escapism, impressed this year's Sleep Set 2015 judging panel: Javier Hortal, Director of Technical Services at Mandarin Oriental; Katy Ghahremani, Partner at MAKE Architects; and Erik Nissen Johansen, Founder and Creative Director of Stylt Trampoli.
Shaun Clarkson comments, "At Shaun Clarkson ID, we are in the business of creating fantasy worlds. So, the theme of Wonder Tale was a gift allowing our imagination to run wild. We believe hotel rooms should be somewhere to get lost in a magical environment. Inspired by some of the great fashion photographers, from Tim Walker and Pierre and Gilles to Cecil Beaton, we created an experience of surreal luxury".
Shaun Clarkson ID chose rich colours of pink, purple, gold and brass detail, and opulent velvet and silk materials. Designers Guild supplied all the wallpapers, fabrics, cushions and linen. A focal point of the set was a circular bed and scallop headboard created exclusively by bed specialist Hypnos. Its circular shape chosen to suggest indulgence and the voile curtain around it intended to create intimacy and romance.
Elsewhere in the sleep set Shaun Clarkson ID partnered with Bar Joinery Build to create an oversized golden egg shower, inspired by Tim Walker, to give the room a surreal and extravagant staging.
Shaun Clarkson says, "We are delighted to have won The Sleep Set 2015. We have had such fun creating our very own fairy tale room telling our own story and are thrilled we captivated the judging panel. I would like to thank all of our suppliers who helped us to create this magnificent wonder tale hotel room".