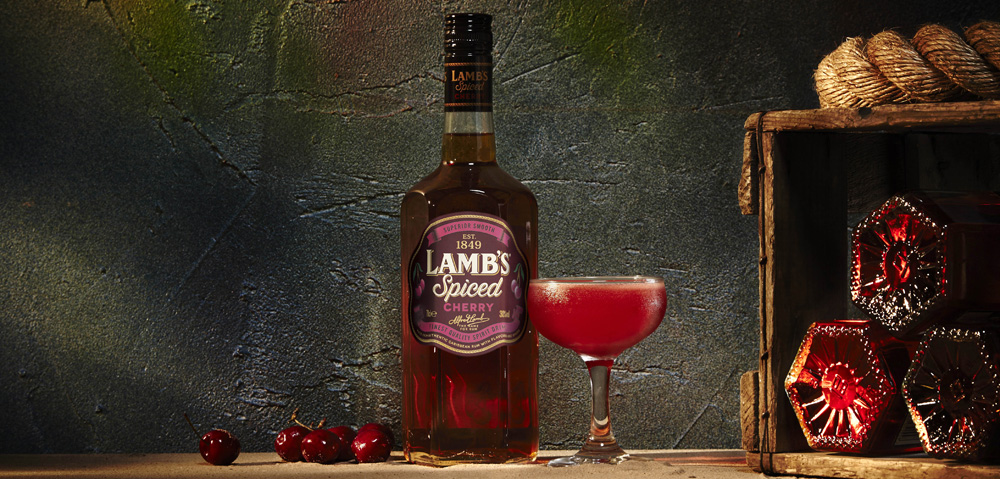 Win a FANTASTIC collection of drinks with FEAST Magazine. As can be seen below, FEAST has reviewed a fine selection of beverages for the summer months, for which we'd like to offer an opportunity for one lucky winner to win every single drink in the review below, comprising of: Liqueur De Tequila Rose, Whitley Neil Dry Gin, Tsingtao Ale, Lamb's Navy Rum, Lamb's Spiced Rum, and Lamb's Spiced Rum with Cherry.
To be in with a chance to win, please fill out your details in the form below (Name, Address, Contact Details). For further opportunities to win, share this post on social media and increase your chances of success!
[contact-form-7 404 "Not Found"]
All entrants must be 18 years of age or older.
Closing Date: 7th of August

———————————————————————————————————————————————————-
Liqueur De Tequila Rose
Strawberry Cream
This delicious, fruity tequila tastes almost like dessert in a bottle, with powerful strawberry flavourings that make the drink both lovely as a standalone treat, but also serves itself as the perfect accompaniment to desserts or in the cooking of them. Although to some, tequila can be something of an acquired taste, we would strongly recommend for people to give Liqueur De Tequila Rose a try in either the cooking of, or alongside dessert after your meal.
FEAST Rating: Dessert in a Bottle
Whitley Neill
Handcrafted Dry Gin
Possessing an elegant, smooth flavouring, this dry gin was our favourite drink last year, and remains one of our favourites to this day. While the drink is fairly powerful, it is in no way overwhelming and possesses a great, smooth taste and mellow undertones of other flavours. When you're relaxed at home, comfortably sat by the fire, we would suggest opening up a bottle of this lovely dry gin and indulging to your heart's content.
FEAST Rating: Pure Delight
Tsingtao Ale
Tsingtao brings a crisp, light and altogether refreshing offering to the table with this light beer. Best served chilled, this is best served as-is and is perfect for on sunny days and quiet, casual drinks. Having never tried Tsingtao previously, we were shocked at the taste profile and elegance of the beverage, with it quickly rising to the top of our list of favourites both for this review and for personal consumption in the coming months.
FEAST Rating: FEAST Favourite
Lamb's Spiced Rum
With a nicely flavoured spice-infused flavouring, Lamb's Spiced Rum serves as a potent and unique flavour that standards out amongst both traditional rums and other spiced rums. The flavouring itself is very distinct and powerful, which we greatly enjoyed. That said, we would say that the rum may be more of an acquired taste and we would suggest for individuals to try out some of Lamb's other brands, get used to the deep, rich flavourings and then take the next step on trialling the spiced alternative.
FEAST Rating: Acquired Excellence
Lamb's Navy Rum
As a great drink to have either neat or mixed into a cocktail, Lamb's Navy Rum is an authentic Caribbean drink, with the distinct flavourings of rum associated with the area and a certain warmth and sweetness that really makes the rum stand out. Great for cocktail making, we'd suggest testing out Lamb's Navy Rum for parties or other events where you'd like to show off your cocktail-making ability and impress your guests with lovely, Caribbean flavours.
FEAST Rating: Like Pirates in a Bottle
Lamb's Spiced Cherry Rum
Lamb's new offering of spiced cherry rum brings an entirely new taste portfolio to the table. Building from the already-established and reputable spiced rum, this beverage comes with a delicious fruity twist that truly sets it apart. Best served on its own, this drink is perfect for an afternoon or evening treat where you need a relaxing, long drink with ice – chilled is best.
FEAST Rating: Ooooh Fruity