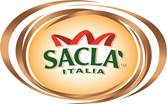 Sacla' has unveiled a major new study into the key emerging trends and habits shaping eating out in the UK. Based on interviews with more than 2,000 nationally-representative pub and restaurant customers, the new report, Eating Out – Today and Tomorrow, explores ever-evolving modern attitudes towards dining out.
The report highlights include:
66% of all adults describe themselves as passionate about food and drink
62% describe themselves as totally adventurous in terms of cuisine
70% of adults are frustrated by some aspects of waiting, rising to 75% of Generation Y
41% of consumers outlined that recent visitor reviews are a significant help when dining out
Surprisingly, a whopping 37% of consumers would prefer a tech free environment with that figure only dropping to 32% for Generation Y
29% of families eat out together on a weekly basis
31% of all respondents say they eat out at least once a week
An even higher number of Londoners (44%), the self-employed (45%) and 18 to 34 year olds (41%) eat out at least once a week
Three in five over 65s say they are totally adventurous with new cuisines, and one in five eat out at least once a week
94% of respondents expressed an international cuisines repertoire of five
Core themes:
Frequency and spend
The changing nature of work and the flexibility and freedom this brings is having an impact on daily routines, eating and spending habits.
The foodservice market is worth £89bn a year, including £14bn on snacks and treats against almost £194bn on groceries – that makes a total of £283bn spent by consumers each year on food and drink, of which almost a third goes to the out-of-home market such as pubs, restaurants and cafes
56% of Londoners and 52% of non-Londoners describe their working hours as irregular, changing or unpredictable
More than 30% of all respondents report regularly skipping breakfast, rising to 40% of 18 to 24 year olds
Technology
As it seeps into every facet of modern life, the smartphone is quite simply changing how we operate. Mobile connectivity is accelerating greater flexibility and fluidity in working practices, whether emailing on the daily commute or conducting a work meeting in a coffee shop.
34% of Londoners regard GPS navigation as an important feature in an eating out mobile phone app
41% want to see recent visitor reviews on the app
22% of Londoners highlighted that automated payments would be beneficial, with a third of Generation Y agreeing
The ever-changing lifestyle patterns  
With the rise of individualism and the declining relevance of the social norms that defined our society for generations, consumers are free to make their own decisions as to how and where to spend their time, money and energy.
One in five people last ate out mid-morning or mid-afternoon
37% expect to go out to eat a sit down breakfast in coming years
More than a third of respondents say they will eat out at a shopping mall in the future
Clare Blampied, Managing Director at Sacla' UK, highlights: "The launch of Eating Out – Today and Tomorrow responds to the UK's increasing passion towards food and consumers' higher expectations when it comes to dining out-of-home.
"We are extremely excited to have produced this brand new trends-driven report.  It delivers an in-depth look into the foodservice industry, and provides strategic insight for operators looking to improve their offering."
Produced by independent consumer foresight and futures consultancy, Trajectory, the report also investigates the increasingly fluid, flexible and informal nature of eating-out occasions – a major trend of our modern sophisticated world.
Paul Flatters, Managing Director at Trajectory said: "This provides a fresh perspective on UK consumer attitudes, behaviours and expectations. Consumers feel less constricted in their behaviour by traditional norms of time, place and social status, a core theme throughout the report and a concept we labelled the deregulation of life. The four fundamental elements of deregulation of life – time, place, individualism and mobile devices – demand that foodservice operators consider how they could or should offer the flexibility and choice to match today's deregulated lifestyles."
The report is based on primary research from interviews with 2,034 adults exploring their lifestyles, regular routines and habits, plus their relationship with food and eating-out. Interviewees were drawn from the Research Now UK Consumer Panel and are a nationally-representative group, meaning that they reflect the make-up of the nation, based on gender, age, geographical location and socio-demographical grouping. The report also includes contributions from leading industry figures including Tim Martin, Chairman of JD Wetherspoon, Peter Martin, Vice President at CGA Peach, Steve Richards, CEO at Casual Dining Group, Kate Nichols, Chief Executive at the ALMR and Barry Vera, Chef Director at The One Group.