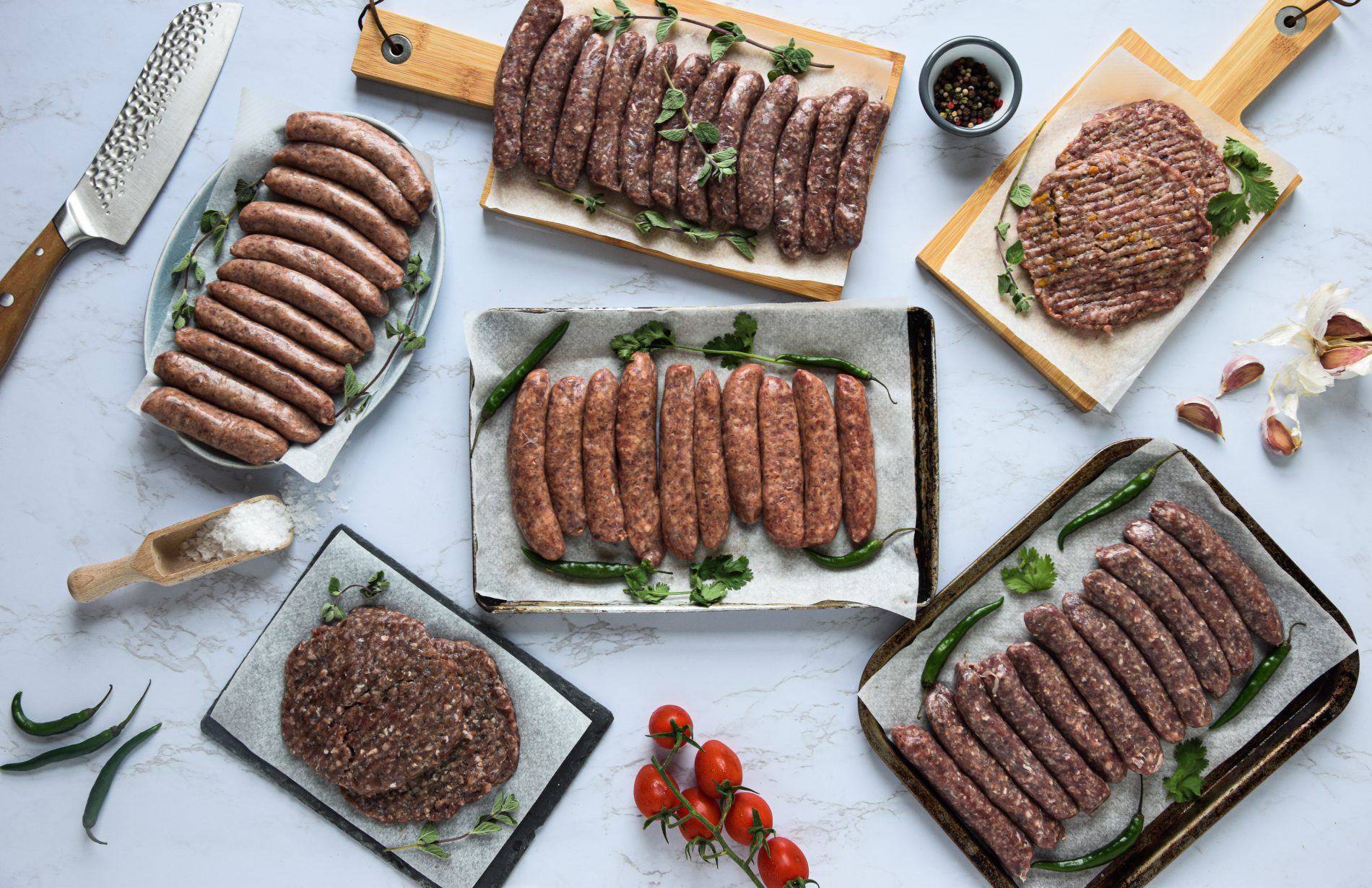 Game specialist Wild and Game has introduced a range of gluten-free sausages and burgers. The new six new products include wild boar and apricot sausages and burgers; wild boar, chilli and garlic sausages; venison and cranberry burgers; venison and black pepper sausages and venison, and cranberry sausages.
All of the products are made with premium British game, offering a lean and healthy alternative to factory farmed meat.
Wild and Game, founded in 2017, is on a mission to introduce more people to the pleasures of eating game. Co-founders Michael Cannon and Steve Frampton recognised that game was under-consumed in the UK despite being healthy, sustainable and readily available, and resolved to do something about it. Since founding the company, they have seen their customer base expand rapidly and won endorsements from leading chefs.
The company's new gluten free products will make it possible for even more people to enjoy British game burgers and sausages.
"We pride ourselves on having great recipes that use a high percentage of meat – we don't pad out our products with grain-based fillers, so producing gluten-free versions was an easy step," says Steve. "These new products are for everyone to enjoy, not just people who need to avoid gluten: these are great recipes, most of which offer a delicious combination of game and fruit that works beautifully. I'd urge everyone to try them – we're really excited about what we have created."
Product details:
Venison and black pepper sausages 400g £5.79
Venison and cranberry burgers, 2 x 112g £3.59
Venison and cranberry sausages 400g £5.79
Wild boar and apricot burgers, 2 x 112g £3.59
Wild boar and apricot sausages, 400g £5.79
Wild boar, chilli and garlic sausages, 400g £5.79