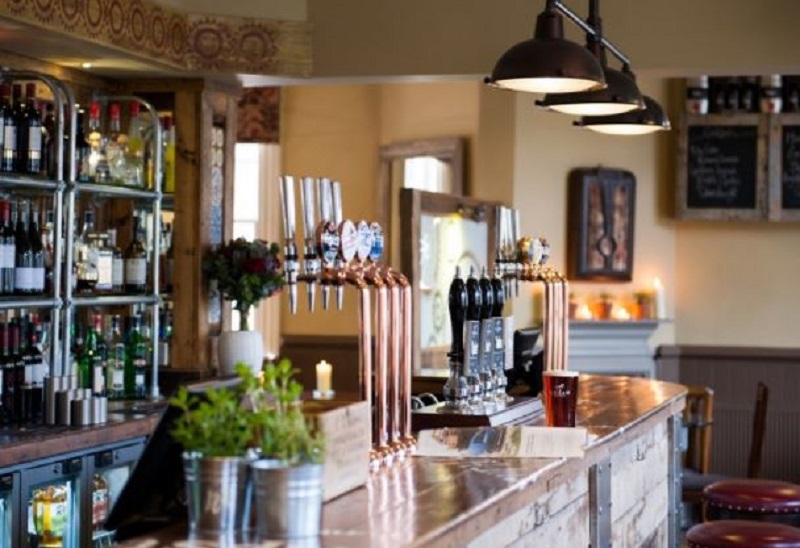 The Wheelwright's Arms is celebrating being named in the 'Good Beer Guide' The Havant based establishment has been named in this guide for the first time, which is amazing news for the traditional country pub.
The Good Beer Guide is produced by the Campaign for Real Ale. The Guide includes the best 4.500 pubs for beer located throughout the UK. The Wheelwright Arms is a part of the Upham Pub Group which is a premium pub collective. The Wheelwright Arms is a 150-year-old pub that offers its customers seasonal and locally sourced produce crafted into delicious food and premium drinks. The country pub also offers a range of real ales which have been created in the group's own Upham brewery.
The Good Beer Guide 2018, in which The Wheelwright's Arms has been named, is in its 45th edition. The guide is completely independent and has listings that have been based entirely on nomination and evaluation from members of the Campaign for Real Ale who regularly visit pubs up and down the country in order to deliver a rating that has been based on the standard of the beers on offer. The guide as built up a reputation over the past 45 years as being a guide that consumers can trust as the list published each year has been formed by people who are knowledgeable and passionate about good beer. The guide also has a fundraising capacity, which is put towards campaigning for real ale, community pubs and drinkers'' rights.
The General Manager of The Wheelwright's Arms, Dave Livingstone has expressed his delight at being named on the Good Beer Guide, despite the tough competition from other pubs across the UK. The Guide is seen as a go-to by drinkers therefore it is excellent news that the Havant based pub has been selected to feature in the latest edition. It is now the aim of the management to ensure that the pub continues to remain at this standard, and improve wherever they can.