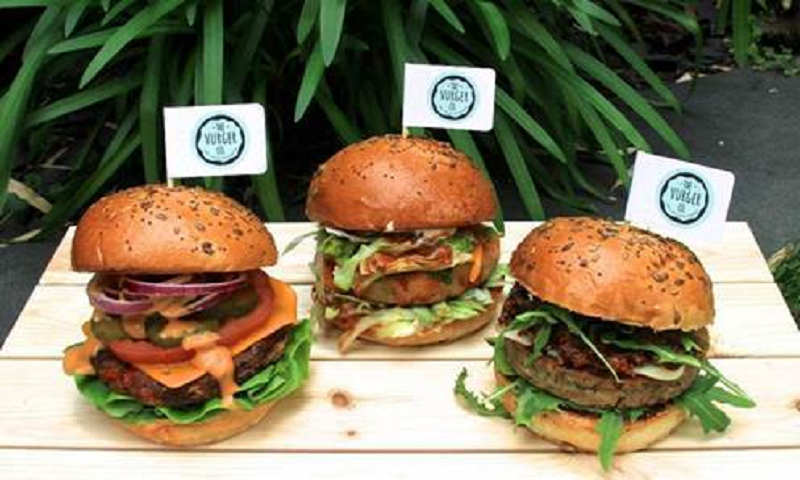 The Vurger Co. the artisan maker of plant based burgers has announced that they have completed an incredibly successful crowdfunding campaign. The campaign took place on the 6th of July and the Artisanal burger company managed to raise £300,000, smashing their target by a whopping 66%.
The company has been in operation since late 2016, co-founded by Neil and Rachel, the company offers their plant based burgers at market stalls, festivals and pop up restaurants. The company was first started after the co-founders tried looking for a fast but natural and plant based food option after suffering from persistent health problems.
The Vurger Co is aiming to be revolutionary for the fast food industry, offering a selection of plant based burgers made from the best ingredients. The Vurgers use a selection of vegetables, seeds, nuts and legumes that are combined for their popular menu. The company mainly operate out of their popular pop up site in Bethnal Green in East London.
The funds that have been raised are going to go towards a permanent site for the company. The crowdfunding page first launched on the 3rd of July and it has been said that in 30 hours the company had managed to reach their target. This outstanding response has made the fundraising event the fastest ever restaurant raise to take place on the popular crowdfunding platform Crowdcube. The co-founders Neil and Rachel wanted to raise £180,000 to be exchanged for 23.08% equity on a permanent restaurant site. However when the campaign closes on the 6th of July, the company had raised £300,00 which means that the co-founders could increase their equity offer to 33.33%.
The co-founders of The Vurger Co are thrilled at the support they have received, and the amount that has been raised in such a short space of time. The company now has enough funds to be able to open at a permanent location for their customers to enjoy their artisanal plant based burgers.