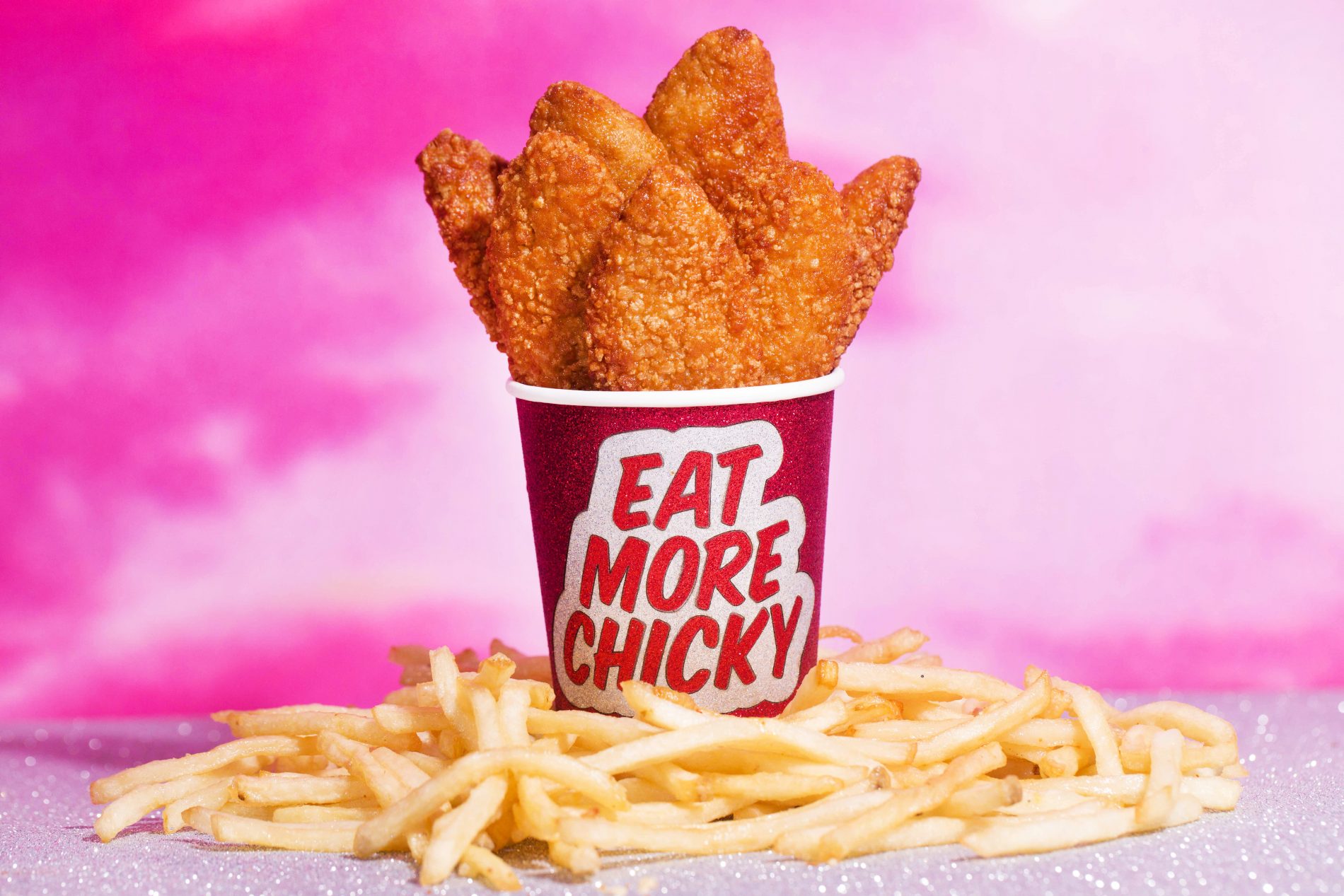 2020 is set to be the Year of the Chicken for plant-based eatery, by CHLOE.. The popular, vegan eatery is officially launching three, new, signature menu items using their plant-based Chicky across all its UK locations from 1st February 2020! The Chicky Collection first launched last fall in the US to rave reviews and sold out during its first week.
by CHLOE.'s mission is to inspire a community that is welcoming to all people and all diets, through its delicious and real plant-based dishes made from Mother Earth. The new Chicky Collection is just that! The Chicky Collection is made using a proprietary spice blend and gluten-free crusted tempeh that is served extra, extra, extra crispy!
The Chicky Collection includes:
Ø  Chicky Chicky Parm Parm (£8.95 – GF available): by CHLOE.'s version of a classic Chicken Parm sandwich. The sandwich features super crispy tempeh Chicky, marinara and mozz cheese on a potato bun.
Ø  Chicky Chicky (£5.50 – GF): Super crispy tempeh Chicky with a choice of house-made dippers (Buffalo, BBQ, or Sweet Mustard).
Ø  Crispy Chicky Salad (£9.50 – GF available) With chopped romaine, shredded kale, crispy tempeh Chicky, shredded carrots, purple cabbage, edamame, mandarin oranges, almonds, crispy wontons, ginger dressing.
The Chicky Collection will be first previewed at the renowned vegan festival, Vegan Nights, on the 30th January. The Chicky by CHLOE. pop-up will be a fun, colorful experience where the brand will showcase their now International Chicky Chicky and Chicky Chicky Parm Parm! Following that, the Chicky Collection will be introduced at all by CHLOE. eateries in the UK from the 1st February.