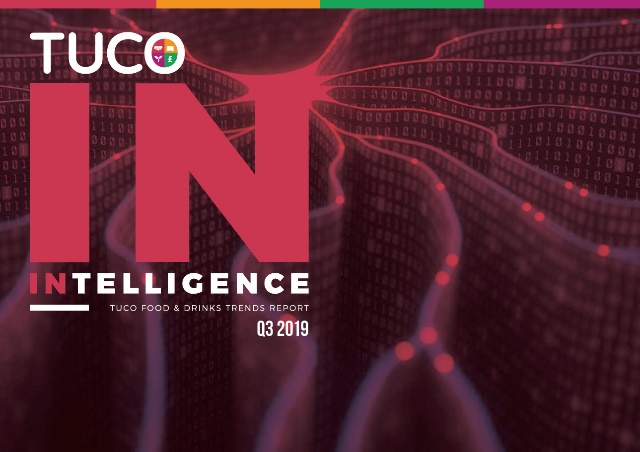 The University Caterers Organisation (TUCO) has launched its third quarter industry food and beverage report; TUCO INtelligence Q3.
As the leading professional membership body for in-house caterers, the TUCO report rounds up the latest market intelligence with a focus on sustainability, the effects of the summer heatwave and Brexit.
Launched last year on behalf of its members, the report is designed to arm buyers with the latest intelligence on trends affecting caterers and anyone supplying them through a round-up of industry data and reports.
Released every quarter, the invaluable reports help pinpoint what drives food and beverage trends and shapes the industry.
The report notes 2019 is a landmark year in the global poultry and pig industries as poultry producers' cash in as China's swine fever crisis shows no sign of abating. Chinese imports of fresh/frozen poultry have already risen by 40% year on year in the first quarter, according to the latest Birtwistles market report, with UK/EU prices remaining firm.
Vegetables, however, have taken a hit. According to the Reynolds Crop Report analysed in TUCO's report, the sizzling hot temperatures in July killed off the brassica crop, resulting in wholesale prices hiking from 60p to £3 for cauliflower. Broccoli supply is also expected to be difficult due to Britain's bizarre recent weather conditions.
The price of halloumi has also rocketed thanks to a global shortage. Last year, reports The Grocer, producers warned that they were struggling to keep up with demand and an export deal with China might lead to shortages in the UK. Brexit is also hitting the cheese hard as a weak pound makes it far more expensive to import.
Brexit continues to be a key discussion point for all, and in addition to this latest food and beverage report, TUCO has conducted a survey of all appointed suppliers to ascertain their latest position for a no-deal Brexit. The findings have been posted on its Brexit Impact Tool on the TUCO website; www.tuco.ac.uk
As an organisation, TUCO strives to deliver real value for members. It does this through providing industry data such as its INtelligence reports, its procurement services, its award-winning academy and its events throughout the calendar year.