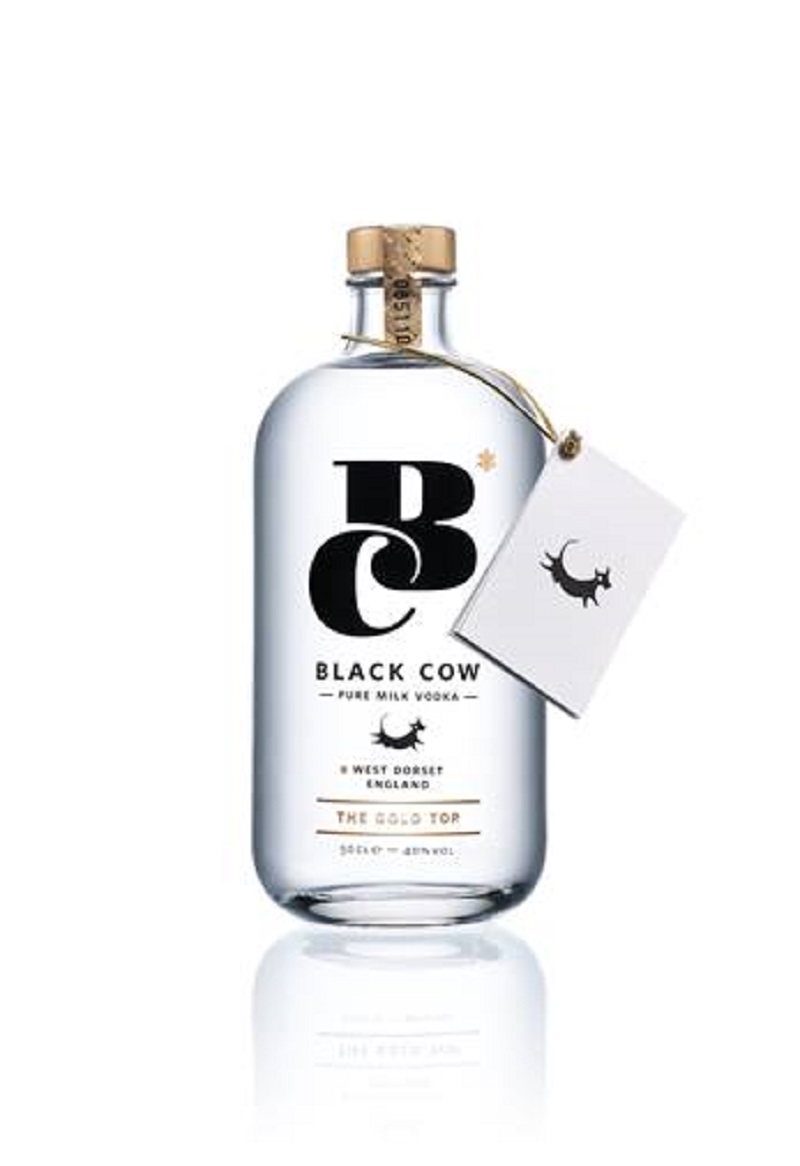 Make your dad feel special this Father's Day with a bottle of Black Cow Vodka, known as 'the world's smoothest vodka'. If he is a vodka fan then why not treat him to a tour around the Black Cow Distillery, where he can have a try out one of the samples and enjoy a complimentary cocktail, all while learning all about the Black Cow.
The tour around the Distillery costs £25 per person and it starts at 11.30am, lasting approximately 90 minutes. However, if you just want to purchase the stylish bottle then you can find it from £31.75 for a 70cl bottle in retailers such as Sainsbury's, Marks & Spencer, Fortnum & Mason, Harvey Nichols, Selfridges, Berry Bros. & Rudd and quality independent retailers.
The world's first Pure Milk Vodka, Black Cow is made in Dorset, England, from the milk of grass grazed cows. It is a super-premium vodka, distilled from the whey of milk and treated to a secret blending process created by dairy farmer Jason Barber. His inspiration came from a desire to diversify the produce from his 250 strong dairy herd and his personal interest in vodka.
Launched in 2012 by Jason Barber and Paul 'Archie' Archard, Black Cow is the perfect partner for pairing with food due to its mineral-free nature that gives the vodka an incredible softness that holds delicate flavours beautifully.
Those who wish to have a unique experience can visit Black Cow's home in Dorset, where the team has opened their own Bar + Kitchen, which allows visitors to physically experience Black Cow's story in its natural environment. Choose from The Black Cow Distillery Experience, which includes a cocktail making class, a tour of the distillery and lunch in the new Bar + Kitchen at £70 per person and The Black Cow Distillery Visit, which includes a tour of the distillery, the chance to sample the vodka and a complimentary cocktail priced at £25 per person.