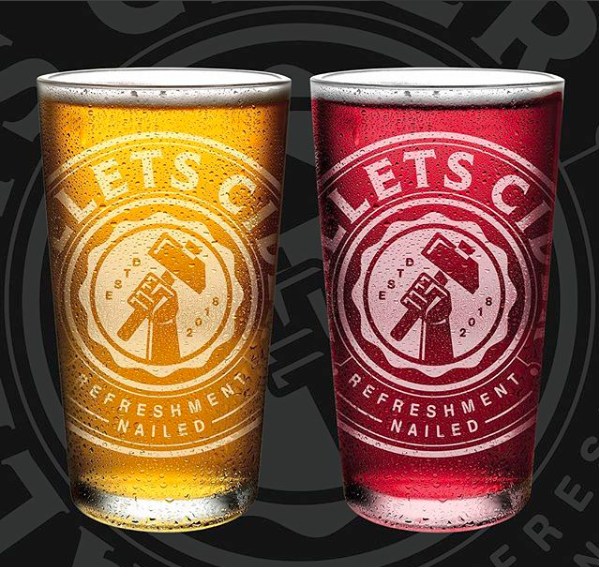 The Showering Cider Mill has launched Mallets, a new exciting cider brand that defies the traditional, for the millennial generation. Mallets is a mainstream premium cider brand with unique provenance, delivered with standout creative and an inventive, characterful journey.
Well aware of the need for an emerging brand, Mallets will create a buzz through trial opportunities, building consumer awareness and driving sales. 2019 will see extensive national advertising campaigns with compelling on-trade support to grab the UK's attention. With 72 percent of millennials preferring to spend money on experiences over material things, the Mallets brand will focus on storytelling and shareable experiences. A 'cider for Gods', Mallets is fronted by Shepton – the ancient God of Cider aiming to disrupt the current on-trade cider market worth £1.82bn.
"We set out to create a cider that would appeal to a wide audience of consumers, yet made with generations of expertise, dedication and commitment to the art of cider making. Mallets is easy to drink, easy to love and it's easy to see why we're so excited to share it with the market. Medium dry, with a great big appley punch, Mallets nails refreshment every time," said Emmy Webster, Senior Marketing Manager.
Mallets is available on draught, both variants endlessly refreshing; Mallets Original cider is a medium dry apple, created with the juice of freshly pressed bittersweet cider fruit from Somerset orchards and has an ABV of 4.5%.  Mallets Dark Fruit, a refreshing blend of Somerset apple cider with natural blackcurrant and blackberry flavours, has an ABV of 4%.
"Since buying back the cider mill from C&C late in 2016, we now have one of the biggest and best cider producing plants. We are using capability to produce the best cider in the world and are thrilled we're already seeing the success of Mallets in our test market with rate of sale outweighing dominant cider brands at a rate of four to one," added Matthew Showering, Managing Director, The Showering Cider Mill.
With research also revealing consumers aged 18-35 are the most health and environmentally-conscious generation yet, Mallets prides itself on being freshly pressed using apples all from within a ten-mile radius of the Showering Cider Mill, ensuring a quality cider with a high juice content and only natural flavours.