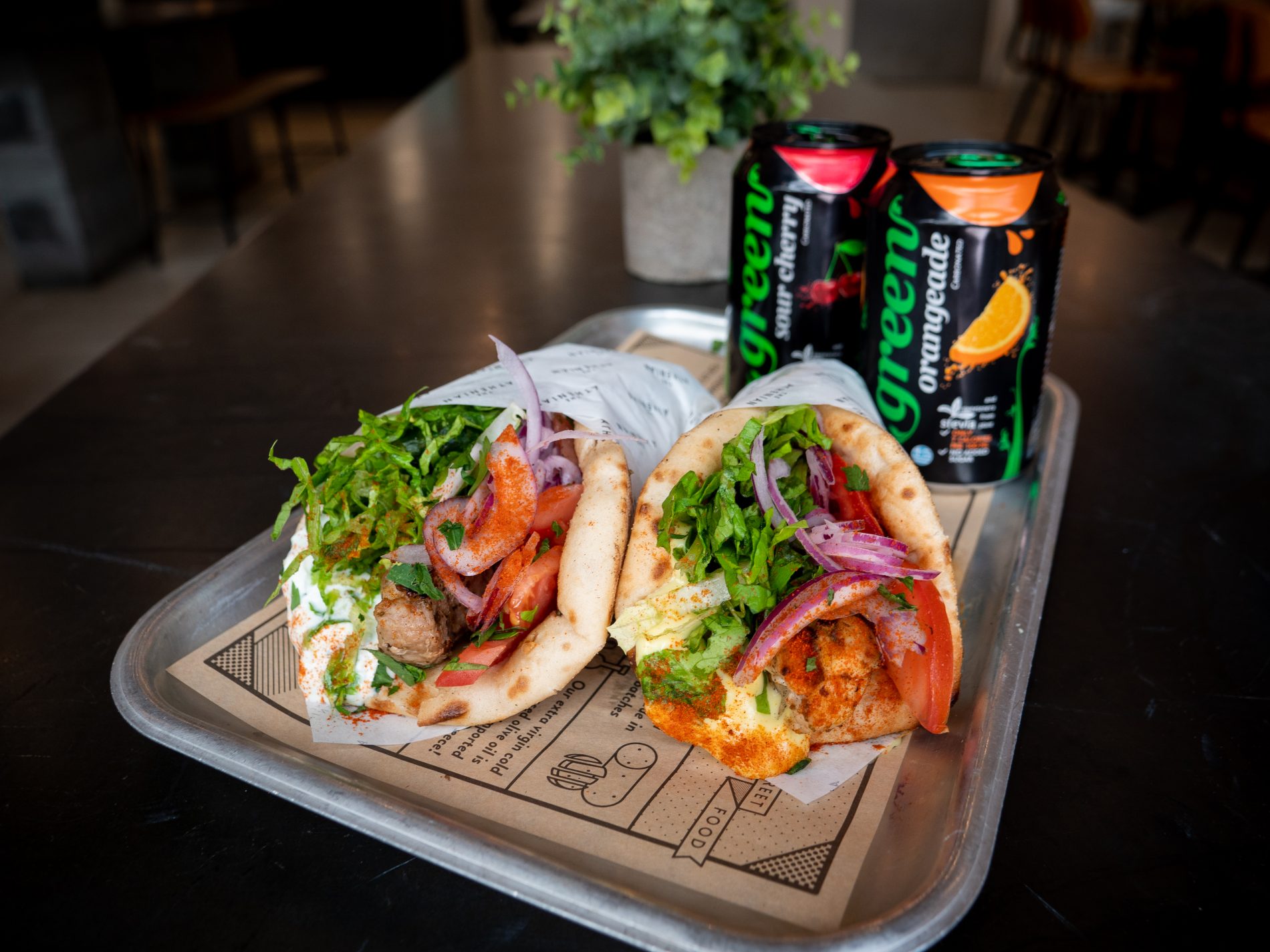 The Athenian has launched a new campaign to encourage hungry Londoners to Eat Like A Greek. Any Greek street food aficionado knows that Greeks can never resist a second souvlaki, so The Athenian is offering two mini souvlakis for the price of one. In addition, The Athenian has teamed up with award winning vegan brand Violife to create the ultimate vegan halloumi treats as part of the new movement.
Over the last five years The Athenian has led the way in reshaping Greek cuisine in the UK and has popularised characteristically Hellenic dishes such as gyros and souvlaki, making them commonplace in London's culinary scene. Using fresh, authentic, healthy ingredients and age-old recipes, The Athenian aims to make souvlaki part of our everyday diet, as it is in Greece, a simple food that everyone can recognise and enjoy regularly.
The new Little Souvlakis on the menu, will be a mini version of their signature wrap (Chicken, Pork and Halloumi) and throughout October The Athenian will be offering two little souvlakis for the price of one (£5). The brand's signature souvlaki is a delicious combination of carefully sourced ingredients, hand skewered, grilled then wrapped in warm and fluffy pitas, served with oregano-flecked fries, croquettes as well an array of zingy sauces and crisp, refreshing salads.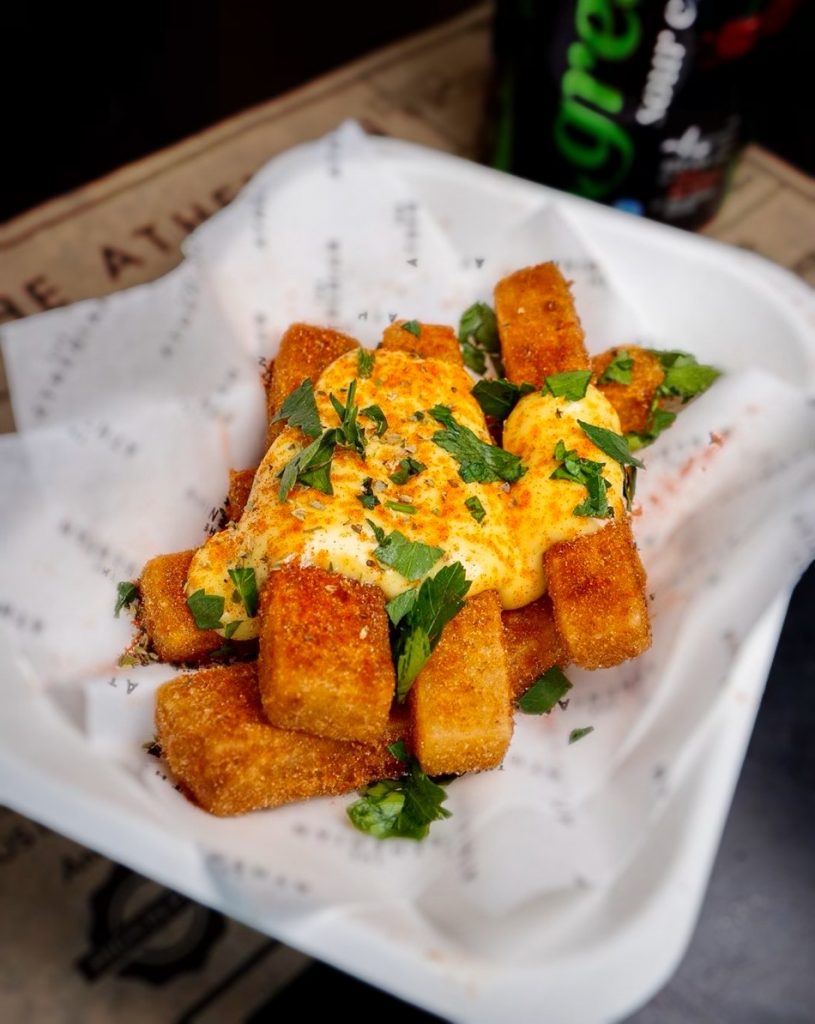 It's hard to remember a time when foodies weren't obsessed with halloumi in all its crispy and delectable forms. Grilled, fried and drenched in sauces, the Greek cheese has become a firm millennial favourite. This September, The Athenian is introducing a vegan halloumi wrap and a new vegan version of their classic halloumi fries using Violife's delicious Mediterranean style grill me block, which is delicately dressed in aromatic herbs.
Through The Athenian's Eat Like a Greek campaign and partnership with Violife, diners will be able to experience the authentic Greek way of eating without having to travel further afield. Their vision, which remains at the concept's core is to offer a real taste of modern Greece, here in the UK.