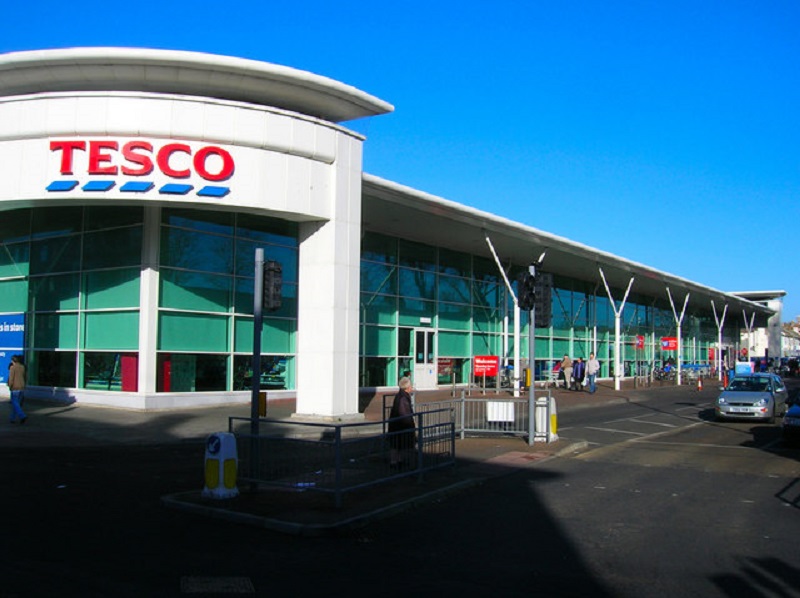 It has been revealed that Tesco will be the second supermarket that will be labeling all of their vegan products. The supermarket chain will be putting vegan labelling on to all of their own brand products. Tesco are the second major retailer to pledge to make the change to their packaging information in the last 6 months. The news of Tesco's changes has been released after the Mark It Vegan campaign that was set up by Animal Aid and asked all of the major supermarkets to create clearer labelling to allow shoppers to easily identify vegan own branded products.
In order to display this information, Tesco has designed a new vegan logo which will be present on all applicable own brand products. This means that products that are completely free of animal derived ingredients will have the new vegan logo clearly marked on the package. It has not been confirmed when exactly the logo will start to appear on products in Tesco stores, but it is suggested that the change will take place in the near future. The new logo will be rolled out over the course of the next two years as existing stock is used up and the packaging is then updated. Therefore, it would be wise for customers looking for vegan products to continue to check the ingredients until the logos show up.
The first supermarket to announce their information change was Asda in December 2016. The announcement at the end of last year was that the supermarket would be bringing in the new labelling on all of the products that are applicable in the company's own brand range. Asda planned to introduce the labelling system on to 18 products to begin with, then to add more as their packaging gets updated. Before Asda's announcement and the Mark It Vegan camping, only Sainsbury's and the Co-operative had previously labelled vegan produce.