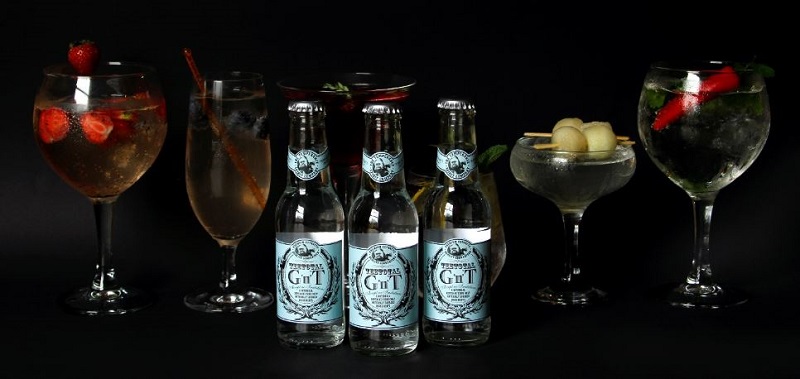 The Temperance Spirit Company will be offering samples of Teetotal G'n'T on Wednesday, the 7th of March, at a reception taking place at the House of Commons. The event organised by the All-Party Parliamentary Group (APPG) wants to raise awareness on Alcohol Harm and it will put on display the range of high quality alcohol free and very low alcohol drinks available.
''We are very pleased to have been invited by Alcohol Concern to sample Teetotal G'n'T with the MP's and to promote the benefits of producing adult-styled non-alcoholic drinks to give those who wish to moderate their drinking effectively by bars offering this growing range of premium drinks'' said Gillian Venning, member of the business.
Andrew Misell, Director at Alcohol Concern Cymru, brings forward the issue of a lack of good soft drinks for adults. "Many consumers who are drinking less alcohol, or who don't drink at all, are looking for products that aren't just sweet fizzy pop." Fortunately, the experts noticed this gap in the market and have started to produce quality beers at 0.5% and 0.0% ABV.
"We're also seeing alcohol-free premixed drinks, such as the pub classic, the G'n'T. A number of these new drinks have reached supermarket shelves. Our hope now is that both alcohol-free beer and alcohol-free GnT will become a normal offering in pubs and bars across the country," added Andrew.
Teetotal G'n'T was launched in December 2015 and is now stocked in a wide range of pubs and restaurants, as well as in farm shops and upscale retailers such as Harvey Nichols and Fenwick's. A new drink by Teetotal 'Cuba Libre' will build on the G'n'T's success and will be launched at The Northern Restaurant and Bar Show this month.
The unique premium 'adult style' drink tastes and looks exactly like a gin and tonic, while meeting the growing needs of the 'non-drinker' audience. It is a very refreshing soft drink with only 52 calories per bottle and 12 g of natural sugar.