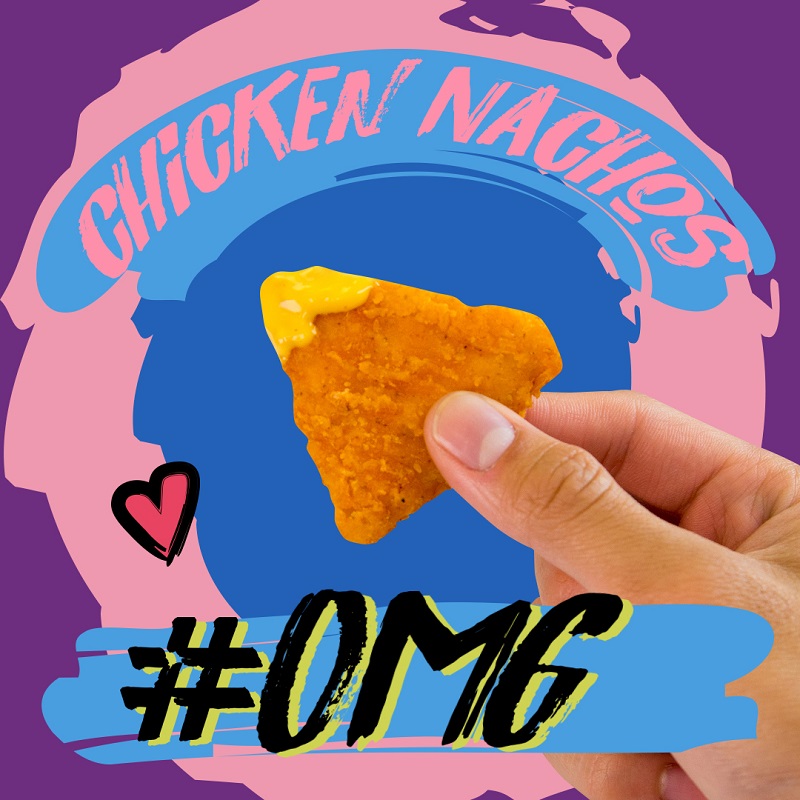 The world's largest Mexican-inspired restaurant chain, Taco Bell, has introduced its newest menu innovation – the Chicken Nachos, with a Taco Bell twist that you won't find anywhere else. They have just been launched in the UK and will only be available for a limited time.
"Our new Chicken Nachos are completely disrupting the crispy chicken game," said Ellen Gault, Marketing Leader of Taco Bell Europe. "For years, society has been subject to the same boring chicken. That's all going to change thanks to our newest crispy chicken product, inspired by Taco Bell U.S., but with a UK twist."
The innovative product features all white meat chicken coated in crispy cheese with a mild kick. They are then paired with a warm nacho cheese sauce, creating a mouth-watering combination.
Crisped to perfection and packed with a flavourful punch, five chicken nachos with a warm nacho cheese dipping sauce are available in Taco Bell UK restaurants for only £1.99. Customers can also enjoy the product in a box offering including the Chicken Nachos Quesadilla, a crunchy taco, regular side, a regular drink, and churros featuring dulce de leche sauce, all for just £6.69.
Taco Bell UK locations include: Thurrock, Basildon, Manchester, Sheffield, Barnsley, Bradford, Nottingham, Cleethorpes, Colchester, Southampton, Rotherham, Poole, Chichester, Leeds, Brighton, Woking, Glasgow, and York.
Taco Bell is the world's leading Mexican-inspired quick service restaurant brand that serves made to order and customizable tacos and burritos and other specialities with bold flavours, quality ingredients, breakthrough value, and best in class customer service to over 40 million customers weekly across the globe. There are currently more than 400 Taco Bell restaurants across 26 markets outside of the United States, with the goal of expanding the brand's international presence to 1,000 restaurants by 2022. The company and its franchises operate more than 7,000 restaurants, generating more than $9 billion in sales.