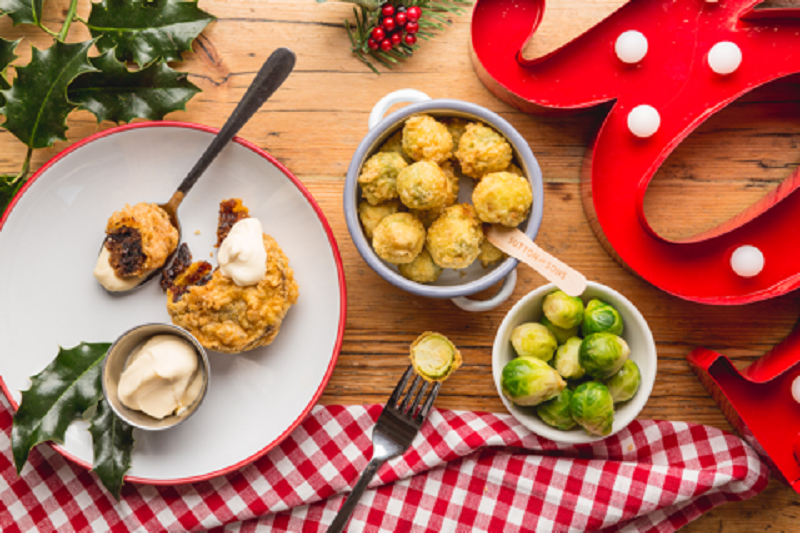 Sutton & Sons have come up with this year's latest innovation. Following on from last year's creation of battered sprouts, the award-winning fish and chip chain has added battered Christmas puddings to their festive menu. Fish and chips chain is well known for delivering fresh fish that has been locally sourced. Sutton & Sons have three restaurants in this in this independent chain: Stoke Newington High Street, Essex Road and Graham Road. The family behind the restaurant chain also run a fishmonger that is located opposite the Stoke Newington restaurant that also provides the fish for the restaurants. The Husband and wife duo in charge, Danny and Hanna Sutton have been working to serve high quality deep fried fish from their own fishmongers for the past few years to great acclaim.
Whether you have been naughty or nice this Christmas, Sutton & Sons are encouraging you to indulge your sweet tooth by trying the battered Christmas pudding served with brandy cream. The fish and chips chain also suggest being indulgent while having one of your five a day with selection of a side order of battered sprouts, a menu item that is back by popular demand at the independent and family run London fish and chip business.
This latest wacky food innovation has followed other famous and popular battered dishes such as the battered Crème egg and mars bar. These products have become firm favourites with the Sutton & Sons customers and it is hoped that new seasonal additions to this range will be just as popular.
The battered sprouts and the newly released Christmas Pudding will be available from Monday the 11th December until Sunday the 31st while stock last. The family run fish and chip business recommend that those interested in trying this unique new delicacy grab them while stocks last and while they're hot! Sutton & Sons is open Every day, Sunday to Friday 12:00pm -10:00pm, and on Saturdays from 12:00pm to 10:30pm.