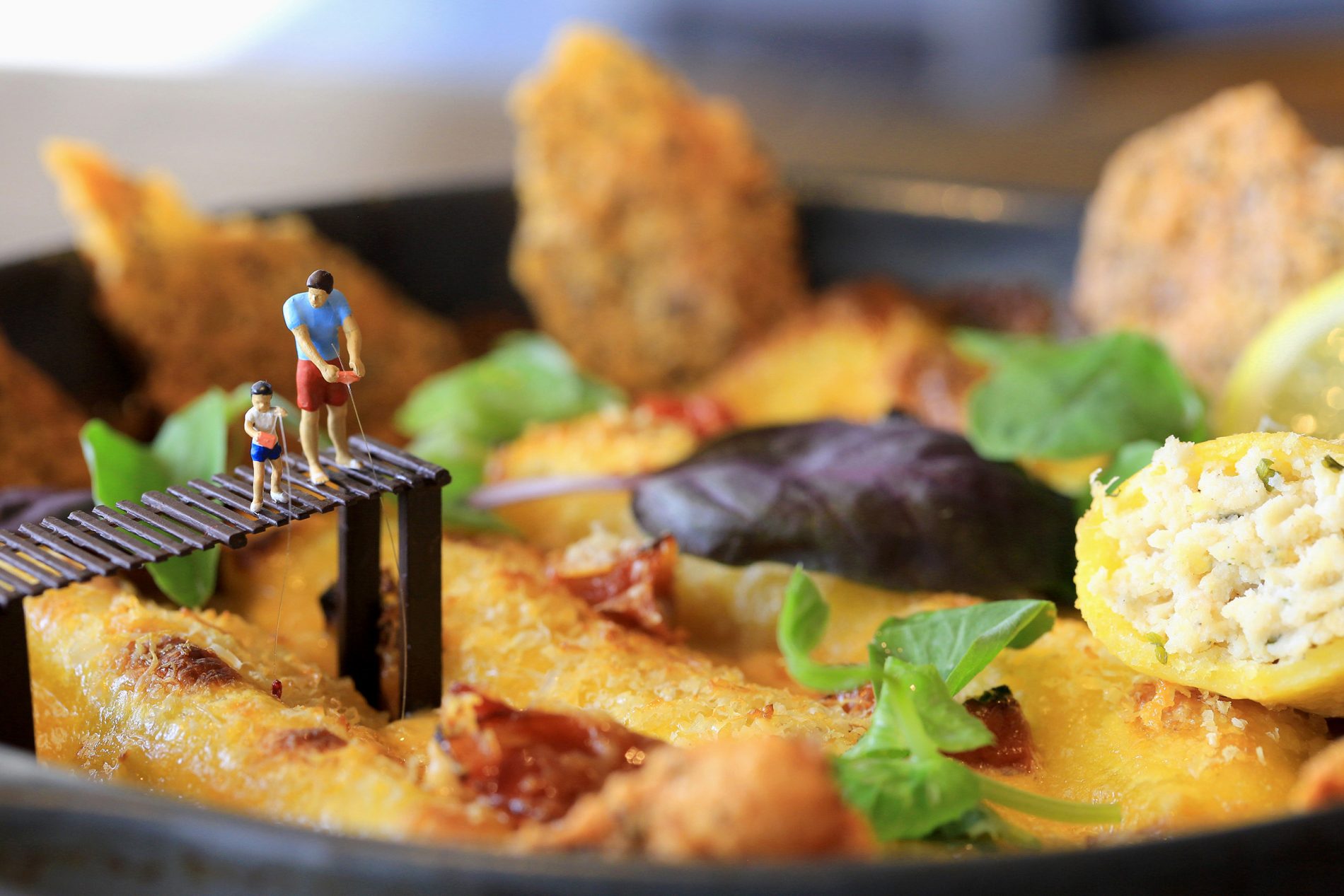 The Italian restaurant group Zizzi has welcomed celebrated micro-artist Roy's People and his mini-figures on the new summer menu, where he turned the Crab Cannelloni Al Forno into a sea pool complete with a father and son crabbing; the Rustica Pizza D'Oro into a white cliff scene complete with a speed boat pulling adrenalin-seekers on an inflatable pepper; and the Blackcurrant, White Chocolate and Mascarpone Cheesecake into a hot summer roof for sun bathers.
"I use miniature figures to create scenes that show the world from a tiny perspective so what better way to promote a Crab Cannelloni than having a father and son go crabbing in it or a stacked Summer cheesecake by showing sunbathers catching rays on its white chocolate roof. I had a lot of fun working on the Zizzi Summer Scenes – although it was definitely a challenge not to eat the sets," commented artist Roy Tyson.
In order to promote the launch of its new summer menu, the three scenes were constructed and photographed at the Zizzi restaurant in London's St Katharine Docks. Throughout August, Zizzi will be surprising diners with Roy's People's "Zizzi Summer Scenes" postcards and the lucky recipients will have their entire meal covered by Zizzi to celebrate the summer.
Zizzi has released a new research that reveals that 55% of Brits feel more adventurous with their food choices during the summer months, while the hot weather has an effect on the taste buds with 74% saying their food tastes physically better when the sun is shining.