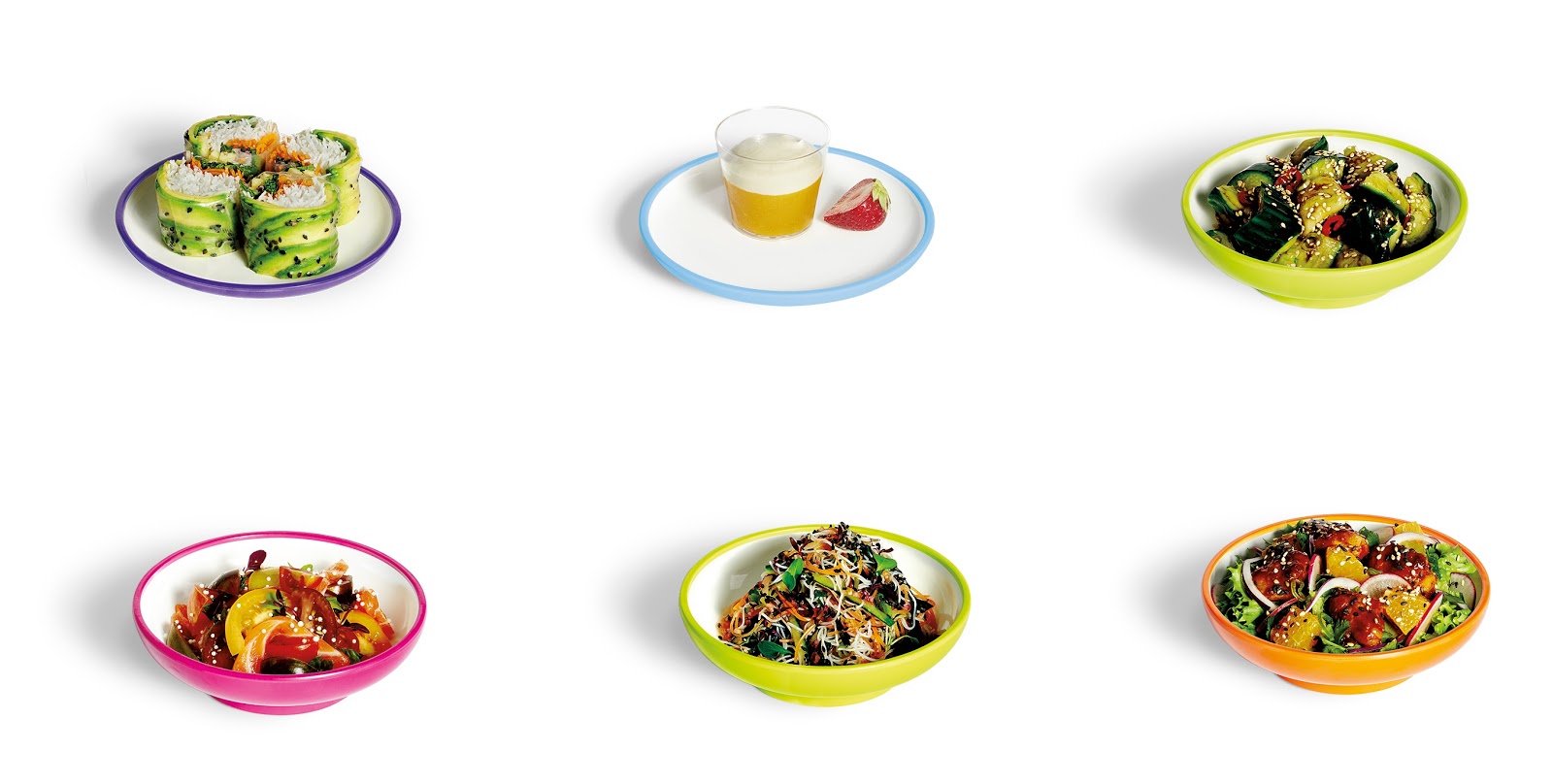 The Japanese sushi and street food brand YO! Is helping its customers deal with the heat with its selection of new salads, rolls and dessert pot, available until mid-September. Leave your usual sandwich behind and go grab a colourful and flavoursome salad to treat you body!
For a refreshing refuel at lunch or dinner, why not try the Salmon & Orange Ponzu Salad for a zesty citrus kick, which combines perfectly with juicy heirloom tomatoes, uplifting shiso and crunchy rice pearls, or the refreshing Smashed Cucumber Salad served in a light red chilli, black vinegar and sesame oil dressing. For those who still crave the heat, check out the sweet and spicy glazed Chicken & Tangerine Salad – a mouth-watering number with a tangy maple soy dressing.
On the menu are also vegan-friendly dishes such as the Asian Noodle Salad with vermicelli noodles, wakame seaweed and detoxifying spiralized veggies, as well as the Summer Roll, packed with crunchy fresh veg, vermicelli noodles, pineapple and rolled with creamy avocado – the perfect energy-bursting dish for those long summer days.
Each dish contains between 40 and 207 calories; therefore treating your taste buds to the exotic Mango Passion Pot from Freaks of Nature – a vegan pudding topped with cashew nut posset – should not make you feel guilty.
YO! specialises in delivering Japanese street food and sushi to guests via a 'kaiten' conveyor belt. Everyday, dishes are handcrafted by chefs, made with passion, from the freshest ingredients, with impeccable sustainability credentials via small plates, which are price/coloured coded.
With restaurants in UK from Aberdeen to Plymouth, YO! Sushi is a nationally loved brand. The range is wide with from sashimi, using impeccably sourced salmon, tuna, albacore and cod to a wide range of sushi. YO! has a wide selection of vegetarian and vegan dishes (PETA Award for Best Vegan Dish 2016). Classic Japanese street food includes Takoyaki (deep fried octopus balls), Yakisoba and of course the number one bestseller, Chicken Katsu Curry.