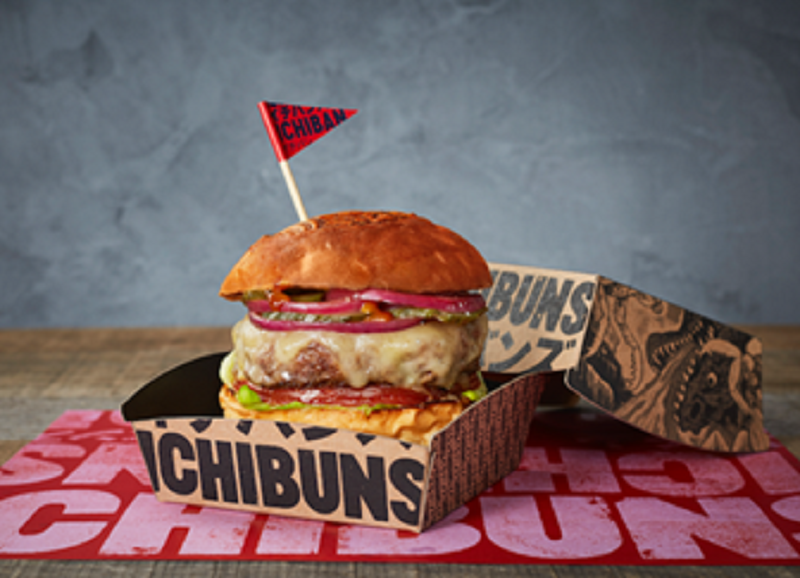 Food from Galleries
Cultured art enthusiasts are no longer content with a soggy sandwich when visiting galleries and museums, instead they want to enjoy their art paired with good quality food and drink. Tate's innovative food programming in 2017 saw Tate Modern residences from Carousel and most recently, pop up vegan junk food concept Pure Filth. The gallery carefully curates its menu to complement its featured art exhibitions, and 2018 will see one off dinners and events around Tate Britain's Impressionists exhibition and Tate Modern's blockbuster Picasso show. Tate Britain's Rex Whistler restaurant meanwhile not only serves the best of British cuisine, but has one of the capital's finest wine cellars, overseen by CEO Hamish Anderson and head sommelier Gustavo Medina.
Rise of Veganism
The huge surge in popularity of vegan food is here to stay and Camden Market's extensive vegan offering makes it a non-meat eaters paradise. From Young Vegans, London's first vegan pie and mash shop, to Club Mexicana, a vegan take on Mexican cuisine, Camden Market caters for the increasing number Britain's adopting flexitarian diets. Other vendors including Crosstown Doughnuts and Voodoo Rays offer vegan takes on their popular classics.
Zero-food waste
Scratch menus have grown in popularity this year, proving that awareness around zero-food waste continues to rise in the restaurant industry. For Pancake Day 2018, pancake pros Where the Pancakes are and condiment connoisseurs Rubies in the Rubble are joining forces with a shared aim to fight food waste. To mark the occasion, the pair have created two 'Thoughtful pancakes' using excess produce, harking back to the roots of Shrove Tuesday, using up waste ingredients before lent.
Rise of the Seasonal Tasting Menu
Hailed by Conde Nast Traveler as the latest comeback dining trend of 2018, the tasting menu is experiencing a revival. The Derbyshire-based, Michelin Star restaurant at Fischer's Baslow Hall offers Taste of Autumn Tasting Menu, serving up 7 seasonal courses at lunch and 9 at dinner, all using locally sourced and home-grown ingredients. Following the growing trend towards plant-based dining, Fischer's is proud to offer a dedicated vegetarian tasting menu, delivering the same commitment to using the very best British produce with dishes such as Pumpkin Tortellini and Marinated Tofu with bok choy.
Taiwanese Chicken
Fried chicken has always been a favourite but in 2018 the popular fast-food with take on a Taiwanese twist. Found at foodie gems such as Good Friend in Chinatown London, their chicken is tossed in three different flours and fried-to-order at two different temperatures to ensure unforgettable crispiness. Good Friend adds the finishing touches to their Taiwanese fried-chicken with your choice of seven flavoured powders to round-off the Asian street food.
Craft Spirits on the rise
Following on from the popularity of craft beer, 2018 is the turn of craft spirits. Consumers are demanding the type of unique and authentic spirits created at small, family run distilleries like Dingle Distillery in Ireland. Coupled with the increasing demand for gin and malt whisky, with volumes expected to rise by 28% and 13% respectively next year, Dingle Distillery is looking to scale up its production capacity in response to the changing drinks market.
Instagram's influence
The age of Instagram is encouraging diners to take pictures not just of food but of the restaurants themselves. Poppies Fish and Chips in London has always been an 'Instagram-able' destination with its three restaurants evoking eras of the past. Both Poppies Spitalfields and Poppies Camden take diners back in time to the mid 20th Century through their nostalgic décor, displaying everything from juke-boxes to 1940s posters. Newest addition, Poppies Soho embodies 70s retro with its colourful painted anaglypta wallpaper and funky tongue and groove panelling, making it an oft-snapped spot for the Instagram photographer.
Japanese Dude Food
Japanese food has been on the radar for a while now, but 2018 marks a turn away from the delicate dishes of miso and noodle soup, to more indulgent and hearty cuisine combining Japanese flavour with the 'dude food' of the American south. With its wagu beef burgers and Sakura Blossom milkshakes, Ichibuns Chinatown embraces this delicious trend arriving in Asian restaurants.