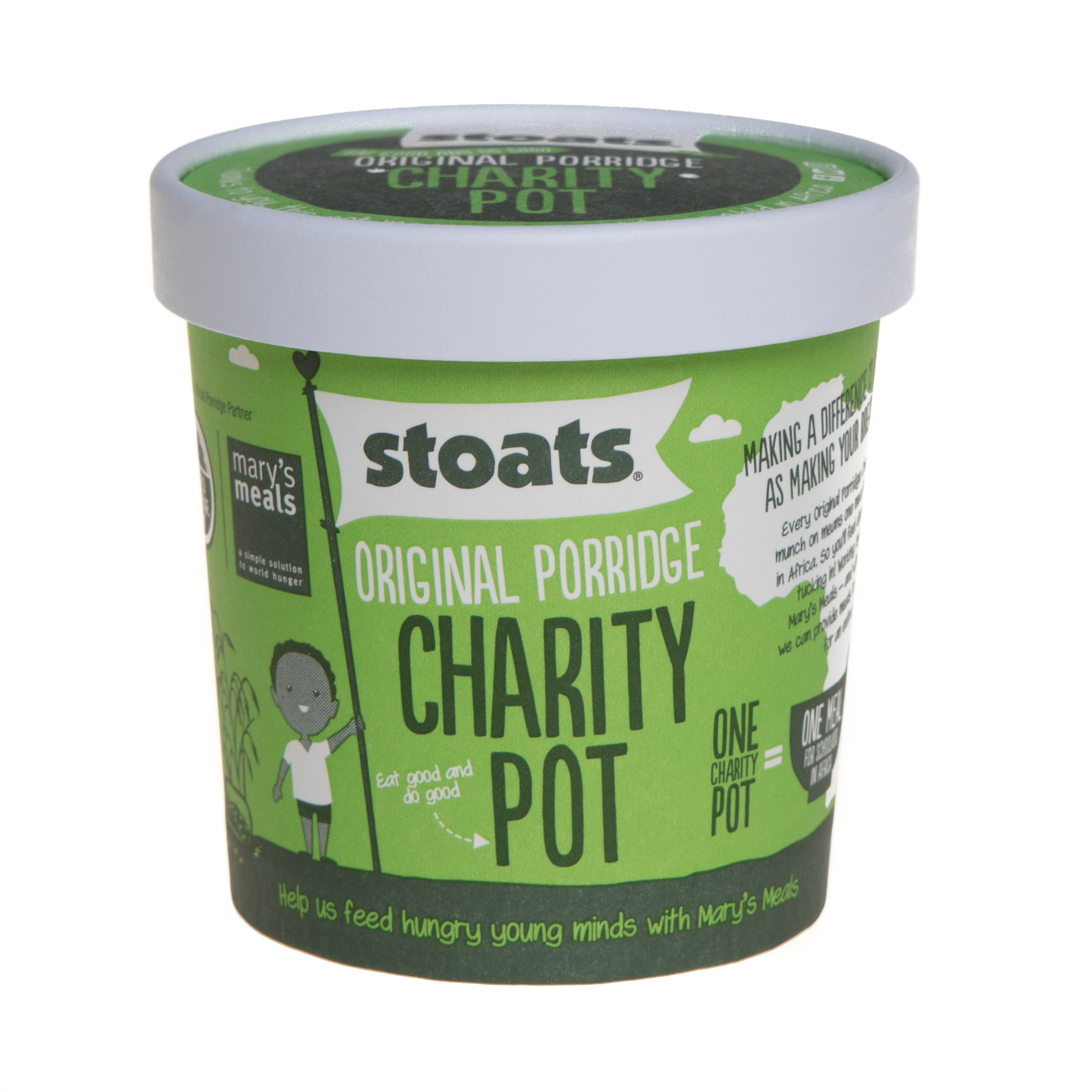 A new charity campaign has been launched by the leading oats company, Stoats. The official porridge partner of World Porridge Day 2017 has launched the Pot for a Pot campaign that looks to raise funds that would feed an entire African School for an entire year. The oats company has launched this new charity campaign in partnership with the Mary's Meals.
Last year, as part of World Porridge Day 2016, Stoats and Mary's Meals formed a charity partnership. It is following the success of the fundraising that took place last year that the two companies have teamed up again for the Pot got a Pot campaign. This charity fundraising scheme is set to take place over the course of three months. Each time a Stoats Original Porridge Charity Pot is purchased 7p will be donated to Mary's Meals. The donation from each pot will be used to feed a child in Africa for one meal. This meal is a mug of Likuni Phala porridge.
It is great the both the companies are working together to raise money for such an amazing cause and Hannah Stewart,the Head of Fundraising at Mary's Meals has thanked Stoats for all of their help to raise money and help Mary's Meals to reach even more children in Africa.
As part of the fundraising, between August and October, the limited edition Stoats Classic Scottish Porridge Quick Pots that contain the Pot for a Pot campaign will be available to purchase from Waitrose, Tesco, Scotmid, Sainsbury's and Asda as well as a wide range of different independent cafes, delis and farm shops that are located across Scotland.
Mary's Meals is a school feeding programme that is owned and run by a group of community volunteers in the countries that the organisation provides food. In Malawi, more than 80,000 volunteers work together to prepare, cook and serve the daily meal offered by Mary's Meals in each school. The volunteers always work to serve the children locally produced food in order to further support the local community and the farmers in the area as well as contributing to the local economy.