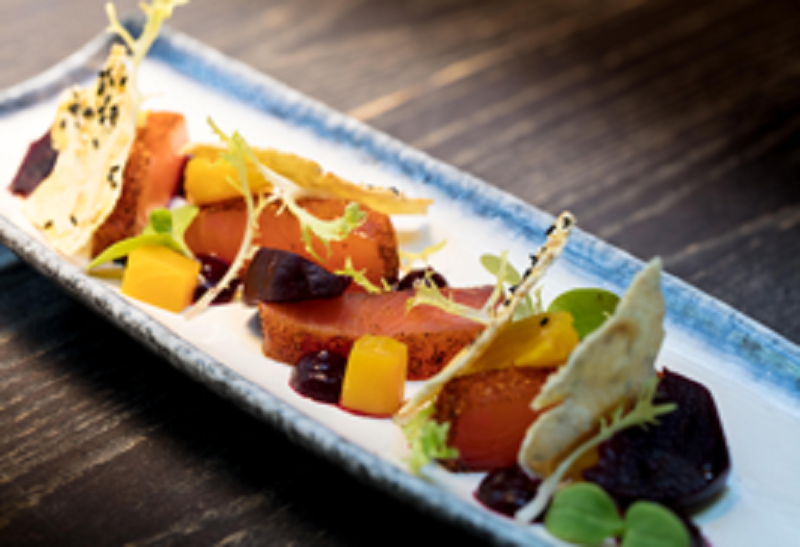 With summer officially over, the nights are drawing in and the clocks set to go back this weekend, STK London has launched their new Autumn and Winter Menu. With party season fast approaching, why not stop by the popular London restaurant and start the party season a bit earlier?
The sensational new seasonal menu has been filled with a range of extraordinary dishes, perfect to enjoy during the colder months. Guests at the restaurant can expect to be amazed by the vast range of succulent meat and meals on offer. Among these is the spectacular Scottish dry aged ribeye steak on the bone. This impressive piece of meat weighs 6 kg, which is 30 times larger than a normal steak.
Included on the menu is a selection of seasonal gamey dishes that are full of a range of fantastic ingredients and innovative pairings for guests to try. The new combinations are said to leave diners 'pheasant-ly' surprised. This game includes Forest of Dean wild boar cutlets and sausage, served with roasted apple and parsnip. Also on the menu is Scottish juniper smoked venison, served with red currant, sourdough bread and a chestnut mustard to deliver a host of fruity flavours to the menu.
For those not looking for game, the menu also offers other vibrant dishes such as tempura scallops with cauliflower served with American sturgeon caviar as well as a choice of roasted monkfish tail with cannellini beans, mini chorizo and sea herbs. The classic fish and chip dish has also been given a new look at STK London, with succulent North Sea cod served with beer batter pearls, butternut squash on a tartare emulsion. The dishes on the menu show the creative flair of Vincent Menager, with his interpretation of a classic British dish.
For those wanting a warming winter pudding, this London restaurant will not disappoint, with chocolate bourbon fudge dessert, serves with a walnut crumble and caramel and vanilla ice cream, or a New York cheesecake with a rhubarb compote. For those looking for a more festive pud, the salted caramel crème brulee with gingerbread biscuit or apple and maple cake with calvados cream, cinnamon ice cream and maple liquor are good choices.